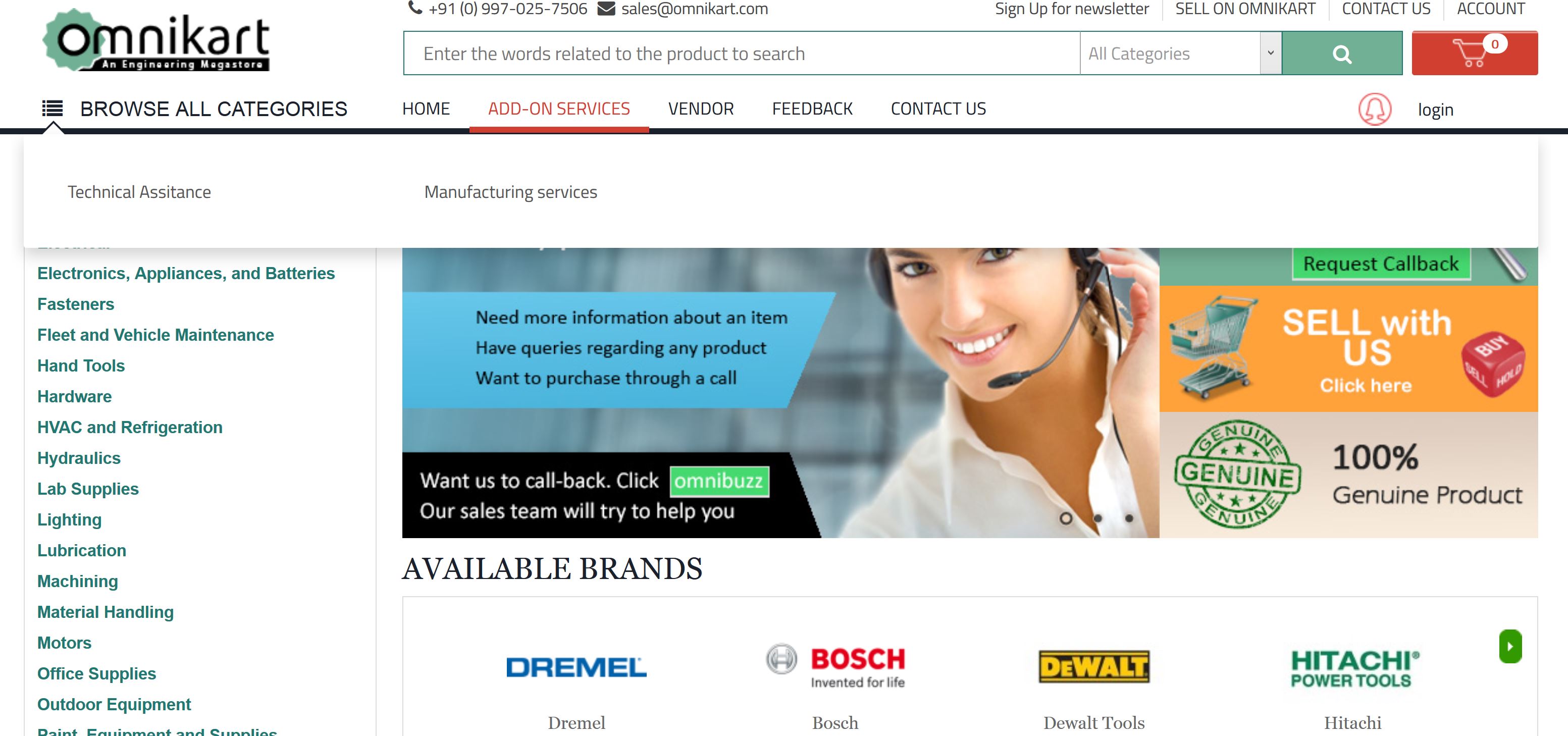 17.July.2015, Friday, 2015: Omnikart, an online engineering B2B megastore startup that is providing an end to end solution for all sort of industrial supplies needs, has raised an $1,00,000 seed funding from angel investors. The investors include Sumit Gandhi and Manish Gandhi, promoters of ABEC LTD – India's largest business exhibitions company. The Gandhi brothers are also in process of registering their new venture capital fund Willfly in the coming month. Willfly will be looking to invest in Indian startups primarily at the seed funding stage. The funding will be utilised to fuel expansion plans and product distribution supply chain.
With this, Omnikart is well positioned to raise Series-A funding within the year, the company said on 17.July.2015. The company said it has started operations limited to the Powai and Ghatkopar area in Mumbai and has already seen good amount traction with customers purchasing large ticket size transactions. The website has already processed 1,000 orders successfully. The company plans to increase its distribution to all parts of Mumbai by setting up satellite distribution centers across the city.
"B2B and B2C industrial supplies market is still untouched in India, while supplier market is highly fragmented and also lacks transparency and competitiveness. Omnikart's vision is to create an ecommerce ecosystem which will simplify the process of industrial purchase which in-turn, will contribute towards "Make in India" campaign by optimizing industrial purchases." said Faisal Ansari, Co – Founder of Omnikart.
"With our current expansion rate and resource requirement, our plan is to raise $2 Million for Series A funding in next 6 months to expand our reach to key manufacturing hubs across India and to incorporate a functionality to simplify industrial purchases and payment approvals" said Mandar Zope, Co–Founder of Ominkart.
"It is our privilege to be associated with Faisal and Mandar, the co-founders of Omnikart. The biggest challenge in this highly fragmented market is the lack of one stop shop for all your needs. Buyers find it difficult to purchase these products due to the locations of the markets. With a trusted brand like Omnikart, customers can buy with ease and confidence knowing that all products will be offered at an affordable price right to your door step." said Manish Gandhi.
Comments
comments