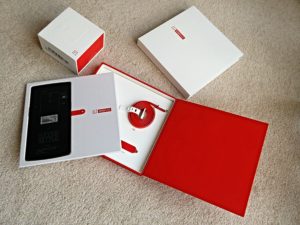 What if I told you that a company, that was freshly founded in 2013 made $1billion USD within two years of its founding i.e. in 2015? What if I told you that this company paved the way and created a wave of products that can be affordable yet give cutting edge competition to its (much more expensive) counterparts? What if I told you that one company absolutely disrupted a market that was saturated, made of bigger and much more valuable corporations- a feat that has rarely been achieved.
Well, these are not just things I tell you. These are things that are happening. It's high time we at TechStory covered the story of the newest and biggest smartphone company on the block: OnePlus.
The Philosophy
OnePlus was founded by two men named Pete Lau and Carl Pei. While Lau was the former vice -president of the now OnePlus competitor Oppo, Carl Pei was a computer programmer by trade.
"The entire thing started as a coffee-table conversation in August 2013 between a bunch of early OnePlus employees—at the time, just friends. We had our phones on the table and we noticed that everyone was using iPhone. This was surprising—some of us were working at other smartphone manufacturers making Android phones.So we asked ourselves, "Why do people around this table all use iPhones?""
The two founders and OnePlus as a company at large started off with an aim to make a  "balance high-end quality with a lower price than other phones in its class". This ethos is of course now represented by their tagline- Never Settle.
"Never Settle" as an ideology comes from the fact that users shouldn't have to settle for a substandard phone just because they do not have a massive budget to upgrade.
"We will create a more beautiful and higher quality product," Lau says. "We will never be different just for the sake of being different. Everything done has to improve the actual user experience in day-to-day use We both just want to create the best product, no matter what."
How Did It All Begin?
The company launched the first phone called OnePlus One on the 23rd of April in 2014.
If one remembers correctly, then they will know that the OnePlus One was launched as an extremely exclusive phone which one could only obtain with an invite in India. The phone was shipped by Amazon and was the first phone of its kind which was available online. One would receive an invite, go onto Amazon, purchase the phone, and voila! They were now a part of an exclusive club of people owning a OnePlus One.
While OnePlus says that it was using the invite strategy to bottleneck the huge demand that would flood the otherwise, the invites did something so much more. The invite strategy made the phone a status symbol and an immediate rage.
"The Nexus line had taught consumers that it's possible to purchase phones online," Lau says. "This was good for latecomers like us."
OnePlus ran on Andoird and got into an exclusive agreement with a company called Cyanogen Inc. who built the Android OS for all OnePlus phones.
Growth and Scale
OnePlus launched in India with a promise to open 25 stores in the country in the future That number in 2019 now averages around 35 stores.
While the invite system was a rage and was the main method of purchase for the OnePlus One and OnePlus Two, it was discontinued once the company started scaling up with the launch of OnePlus 3 in June of 2016.
The phones also, in the beginning, were only sold in India. Of course, as the company grew it now sells in European as well as American counterpart countries such as  Austria, Belgium, Bulgaria, Canada, China, Croatia, Cyprus, Czech Republic, Denmark, Estonia, Finland, France, Germany, Greece, Hong Kong, Hungary, India, Ireland, Italy, Latvia, Lithuania, Luxembourg, Malta, Netherlands, Poland, Portugal, Romania, Spain, Slovakia, Slovenia, Sweden, United Kingdom, and United States.
The company is now in 38 regions, 21 countries and employees upwards of 1000 people.
OnePlus has released 7 generations of smartphones, with the OnePlus 7 and OnePlus  Pro the newest ones on the block. It has by far been one of the fastest growing smartphone companies with sales increasing by a whopping 45% between 2017 and 2018. Just one financial year and jumping that high in growth is not something just any company can do.
While the product has not officially been released yet the founders have also hinted at a OnePlus TV which will be a new division in OnePlus as a whole.
"We're trying to push the envelope a little bit in the commoditized, boring smartphone market. For example, the OnePlus2 is the first flagship smartphone [to ship] with USB Type-C—a new standard that was coming to all types of electronics. It was in the new MacBook and Google's Chromebook Pixel. People were asking us, "Why did you put it in a smartphone now, instead of waiting two years when it's a standard?" From our perspective, someone has to push the envelope a little bit.
The company broke even in 2016 as their latest phone came out but underwent being under again as they decided to scale up once more.
But then for such a good phone, being so cheap- how does OnePlus make money anyway?
Pei says this to Fortune as an answer: "How do we make money? Obviously because we are using the Google suite of services, and we haven't built any of our own, we're not making money on software. We have to make all of our money on hardware. The difference is we don't spend a lot of money on marketing. There, we save a bunch of money. Plus, we directly sell to the consumer."
The Future
OnePlus has had its mishaps too, be it with failed campaigns or warranty rejection, but the company has stood back up and done what it does best- make a good phone and make it affordable
So far, not much has been disclosed about the future by OnePlus. For such a young company to come and make such big waves in the market, it does get unpredictable after a point. The only thing that can be known is, with the OnePlus 7 coming out, there is a lot to look forward to.