Hanh Badger, working from home on the morning of June 17, 2021, took a break to head to the kitchen for a second cup of coffee. It was during this moment that she noticed her daughter's bedroom door was still closed. When she entered, she was met with a heart-wrenching sight – her 17-year-old daughter, Brooke, lay motionless in her bed, her complexion unnaturally pale. In the days that followed, Badger's husband and son managed to gain access to Brooke's computer and, subsequently, her Snapchat account. What they discovered were screenshots that appeared to depict a menu of narcotics and conversations with a drug dealer. These conversations revealed that Brooke had acquired what she believed to be Roxicet, a prescription medication typically prescribed for pain relief, containing acetaminophen and oxycodone. Tragically, the substance turned out to be a counterfeit pill laced with a lethal dose of fentanyl.
The local sheriff promptly arrived at the scene and administered Naloxone, a nasal spray used to counteract the effects of opioid overdose. Hanh Badger, a pharmacist by profession, was bewildered by the situation. Brooke was a promising student eagerly looking forward to starting college in the fall. "She had the whole world in her hands," Badger said, her voice breaking, "There was no way in my mind that [Brooke] had died of a drug overdose."
Parents Seeking Accountability Through Civil Litigation
A concerning trend is emerging in the United States as a growing number of young people are tragically losing their lives due to fentanyl overdoses despite an overall decrease in drug use. National statistics reveal a troubling reality: the number of opioid overdose deaths among individuals aged 24 and under nearly doubled from 2019 to 2021. According to data from the National Institute on Drug Abuse, overdoses attributed to synthetic opioids, particularly fentanyl, far surpass those related to any other substance.
In California, where a young woman named Brooke resided, there has been an alarming 800% increase in fentanyl-related overdose deaths among those aged 15 to 19 between 2018 and 2021, as reported by the California Overdose Surveillance Dashboard. Tragically, many of the victims are teenagers who unknowingly ingested counterfeit pills designed to resemble legitimate prescription drugs but laced with deadly fentanyl, even in minuscule amounts. Most of these adolescents acquired these substances, which they believed to be drugs like Percocet or Xanax, through online channels, particularly on social media.
In the face of their profound grief, parents who have lost children to this crisis are driven by a dual purpose: preventing other families from experiencing the same suffering and finding meaning in their loss. Many of them have embarked on awareness campaigns, established educational programs, and advocated for legislative changes. Now, a new avenue is emerging as some of these grieving parents turn to the civil courts to hold tech giants accountable for facilitating their children's fatal purchases.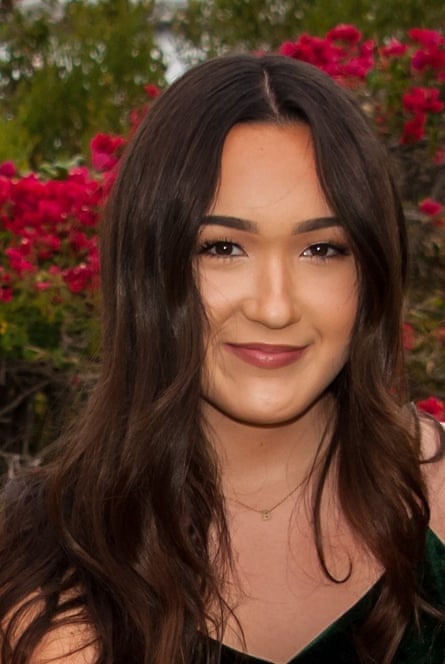 Snapchat Faces Legal Challenge Over Alleged Role in Drug Sales and Anonymity Features
In April, more than 65 victims' relatives, represented by the Social Media Victims Law Center, initiated legal action against Snap, the parent company of Snapchat, a popular app known for its disappearing messages feature and the platform used by a majority of the lawsuit's victims.
The lawsuit alleges that Snapchat's features enable practices such as drug sales by connecting dealers with young customers, all the while promising protection from legal consequences through anonymity. A key element of these features is the assurance that messages not only disappear for other users but also on the platform's backend, effectively shielding dealers from law enforcement scrutiny even after their identification.
Snapchat's problematic features also encompass notifications for when someone takes a screenshot of a post, the ability to pinpoint the location of other users, and algorithms that suggest new connections based on demographic data.
In response to the allegations, Snapchat has submitted a motion to have the complaint dismissed, invoking Section 230 of the Communications Decency Act. This section provides protection to online platforms from being held accountable for the unlawful actions of their users. However, it's important to note that Section 230 immunity is contingent on companies taking responsible measures to prevent illegal activities on their platforms, which, according to lead attorney Matthew Bergman, Snap has failed to do.
Perspectives on the Lawsuit Against Snapchat
Snapchat did not respond to The Guardian's request for comment before the release of the story. However, a spokesperson for Snap later explained that they work to block search results for drug-related terms and guide at-risk users to information about the dangers of fentanyl. They expressed empathy for families affected by drug-related tragedies and stated that Snap is actively trying to prevent dealers from exploiting their platform.
One of the parents involved in the lawsuit, Perla Mendoza, reported that Snap did little to prevent illegal drug sales after her son's death. Despite finding her son's dealer posting images of drugs on Snapchat, her reports to the help center went unanswered for eight months.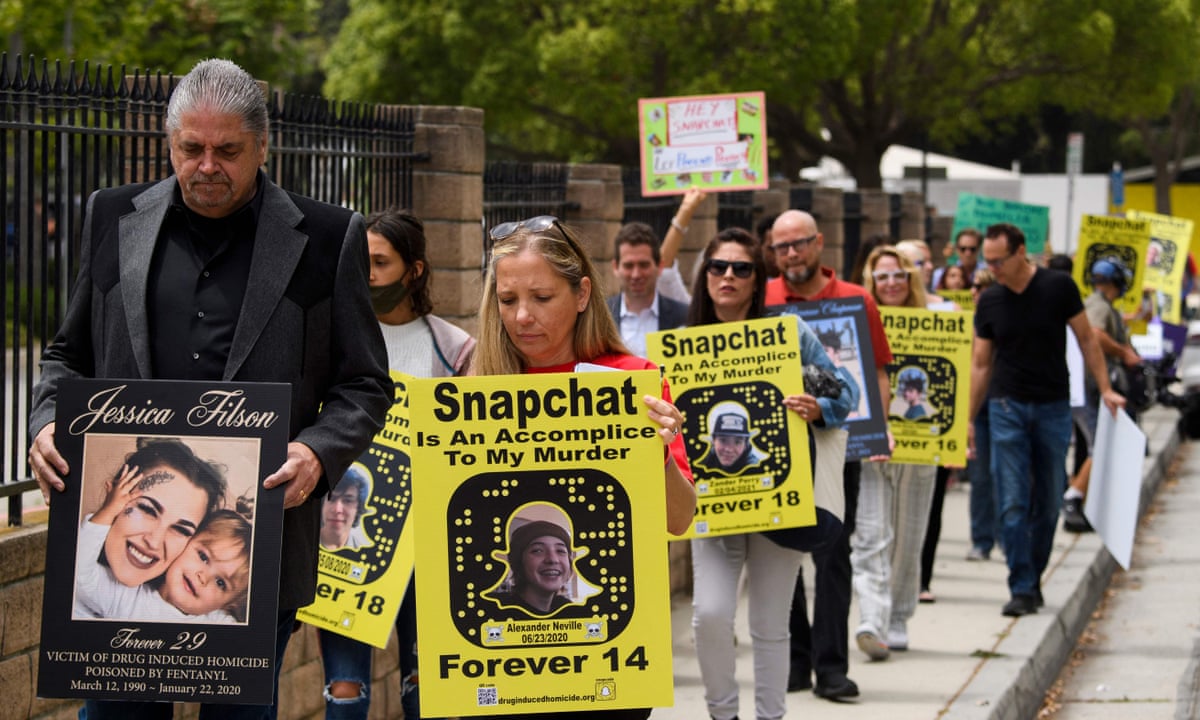 The parents suing Snapchat, like Jennifer Badger, argue that simply removing a dealer's account is insufficient. They believe structural reforms are needed to warn young users about predatory practices and to prevent drug sales on the platform.
Amy Neville, another parent in the lawsuit, believes that Snapchat creates a false sense of safety around dangerous activities like drug purchasing. Her son, Alexander, died after buying counterfeit drugs through the app. Using Snapchat allowed him to avoid in-person transactions, which he might have otherwise avoided.
However, not all parents share the same perspective. Ed Ternan, whose son died from a counterfeit drug purchased on Snapchat, does not believe suing the platform is the solution. He reflects on various factors, including the app, the dealer, friends, and his own role as a parent in the tragic event. Ternan sees the need to address these complexities and not just blame the platform.