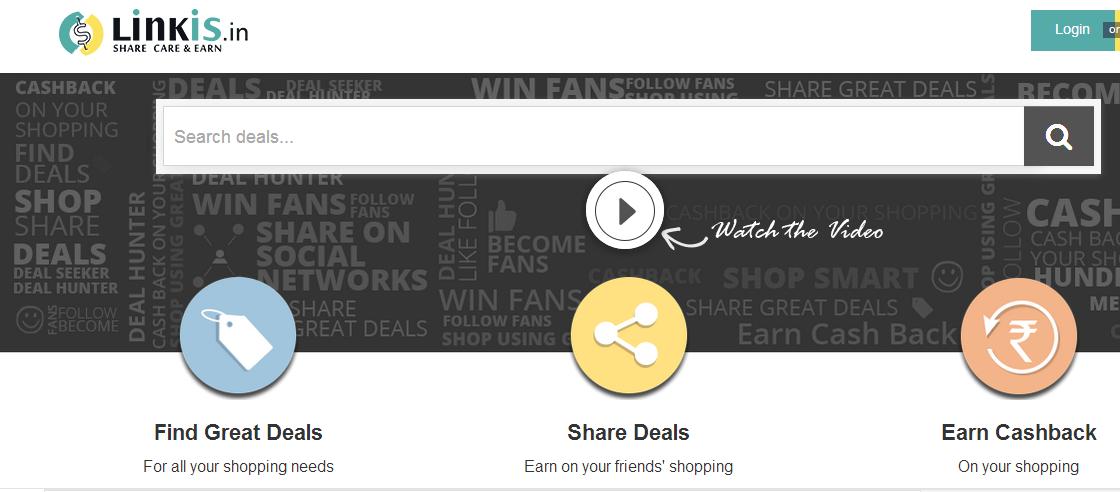 Parity Cube Pvt Ltd-India's largest performance Marketing Company has launched Linkis.in. Introducing the concept of shopping boardsLinkis.in lets shoppers earn from their own shopping & also from their friend's shopping. Along with the proposition of letting shoppers earn money it also allows fellow shoppers to follow and interact with avid shoppers in the community.
One simply needs to create a shopping board & add deals or coupons they discover on various ecommerce portals on the board created by them. For Instance users can create a shopping board of Amazon coupons and add all Amazon coupons on it or create a board for Recharge deals & share all deals related to mobile recharge on it. Everytime someone shops using a deal on a user's  shopping board he can earn money in his linkis.in account.
Commenting on the launch Mr Mehul Jobanputra –CEO and Cofounder of Linkis.in said, "At Parity Cube we have always believed in launching products which can serve the global market. In the next six to eight months  Linkis.in is all set to launch in countries such as UK and US. We are also pleased to announce that Linkis.in is the first of its kind product that lets shoppers make money by sharing deals".
Adding further Mr Jimish Jobanputra-CTO and Cofounder of Linkis.in said, "Linkis.in brings Social Shopping and Online Marketing to a new level. The technology backend is designed in such a way that online shoppers can share deals and all purchases made via those deals are automatically tracked by Linkis.in and commission earned is shared with the Deal hunters. The platform allows users to create mini shopping communities and invite like-minded shoppers to their boards".
Shoppers can earn as much as 75 % commission on every purchase which happens through the deals shared by them and also earn a discount on their own shopping by purchasing from the link generated by Linkis.in. Shoppers can en cash once the earning has reached Rs 500 in their account
Comments
comments