According to a report on Wednesday by The Verge, Parler's owner laid off most of its staff and executives in recent weeks. As per the Verge's sources, Parlement Technologies, owner of the self-described "free speech" social network, started the spate of layoffs in late November.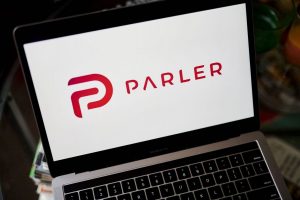 The report stated, "These layoffs continued through at least the end of December, when around 75 percent of staffers were let go in total, leaving approximately 20 employees left working at both Parler and the parent company's cloud services venture. A majority of the company's executives, including its chief technology, operations, and marketing officers, have also been laid off, according to a source familiar with the matter."
The report said it isn't clear as to "how many people are currently employed to work on the Parler social media platform or where it's headed from here."
As per the timeline reported by The Verge, the layoffs began about two weeks after Parlement Technologies cancelled a deal to sell Parler to Ye (formerly Kanye West). Ye and Parlement announced the takeover deal on October 17, with Ye saying he would protect "conservative opinions" on the site. Ye struck the deal with Parler after his antisemitic posts got him locked out of Twitter and Instagram.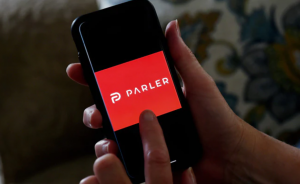 But Parlement announced the cancellation of the deal after Ye praised Nazis and said, "I like Hitler" during an appearance on Alex Jones' Infowars show. Ye's Hitler comments were made on December 1, but Parlement issued a statement saying the "mutual" decision to terminate the deal "was made in the interest of both parties in mid-November."
At that time, the company said it would "continue to pursue future opportunities for growth and the evolution of the platform for our vibrant community." But Parler has a tiny number of users compared to Twitter and is apparently well behind the Donald Trump-backed Truth Social network, too.
Parler was kicked off from Amazon Web Services after the January 2021 attack on the US Capitol, taking the service offline until it could manage alternative hosting. Apple and Google also removed Parler from their app stores but eventually allowed it back on after Parler agreed to change its content moderation approach.
The company has said it has about 16.5 million registered users. Website analytics company SimilarWeb reports that Parler's total monthly site visits dropped from 2.3 million in September 2022 to 1.2 million in November while Truth Social's monthly visits ranged from 8 million to 10.9 million during those three months.