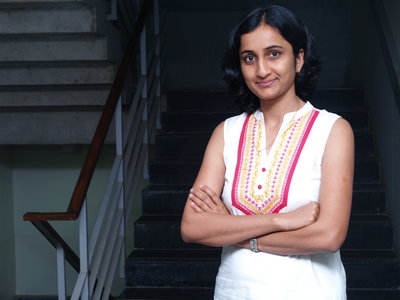 She is the recipient of the MIT Technology Review Young Innovators Award 2013, the IIT Bombay Distinguished Service Award 2012 (the first woman recipient) and the Foundation of Youth Social Entrepreneurship (FYSE)'s Young Changemaker award in 2009, she is a mother and is one of the founders of Slide Rule, an education startup that helps people learn job skills online. Parul is an electrical engineering from IIT Bombay and University of California, Los Angeles and has worked with Ittiam Systems and IBM Research before she turned an entrepreneur.
The idea of SlideRule came about when Parul was working at IBM Research. She happened to take a few online courses on Coursera and Udacity for learning new topics for her research. She had a fantastic experience, which got her thinking about how powerful this idea could be! She really wanted to work in this space, to be a part of the revolution which was opening up quality education to the world.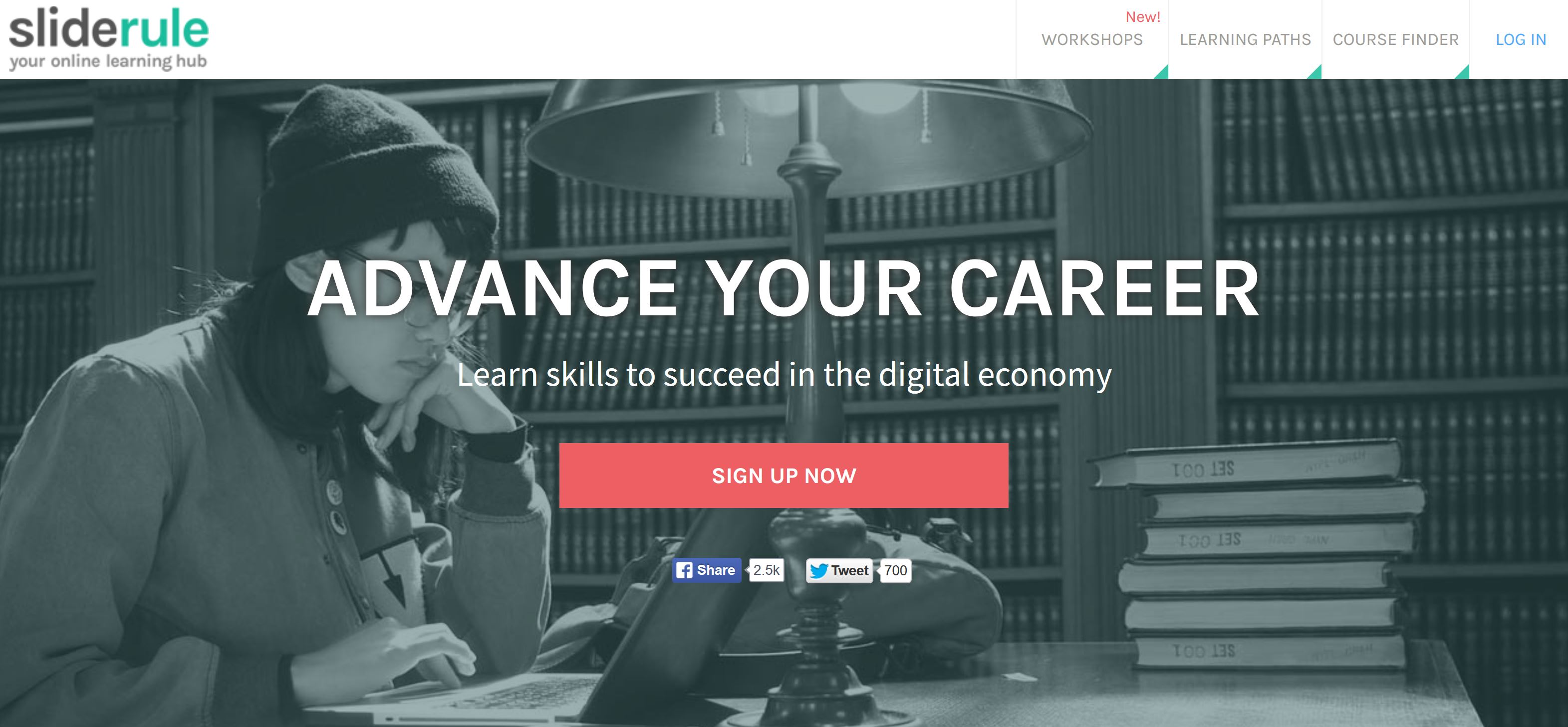 Independently, her co-founder Gautam Tambay was following the MOOC movement in the US and was excited about what could be done in the space. They met through common friends, started discussing ideas and spent a lot of time talking to users to understand their online learning behavior and learning needs.  The insights from these conversations led to them starting SlideRule in July 2013.
[box type="shadow" align="aligncenter" ]SlideRule's vision is to make high quality professional learning accessible to anybody, anywhere around the world, at a fraction of the cost of traditional classroom programs. [/box]
 The company earns their revenues from paid workshops where students get a curated online curriculum and a personal expert mentor.In May 2014, the company secured funding in an angel round to scale operations. 
So what advice does Parul have for all the budding entrepreneurs out there ?
"Doing a startup takes a lot of courage, determination and hard work, but it is a very fulfilling experience. Do it for the right reasons – do it because you are passionate about creating something of value, not because everybody else is doing it or because you want to make a quick buck. There is no such thing as easy money or fame, and a startup will demand a lot of your lifeblood. Also, choose a problem that you are truly passionate about, not something that is hot or "in", because that is the only way you will survive and thrive in the arduous journey."
We are always talking about trying to find a work life balance, but Parul, also a a mother  seems to manage that with ease.
"1. Don't feel guilty about home when you are at work, and don't let work make you guilty during your personal time. Both are essential. It is usually the lack of separation and perpetual guilt that sucks the joy out of both.
2. Recognize priorities and adapt – There will be times when your family needs your time more and your work will suffer. Similarly, there will be times when you are working long and hard on deadlines and there will be very little personal time. As long as you are sure that you are giving time to what's most important right now, it averages out in the long term."
So what advice does Parul have for all the women entrepreneurs out there ?
"1. There is no substitute to hard work: Rewards will come long after you have put in the best of your efforts. Keep working hard for what you believe, without any expectation of rewards and they will come when you least expect them. For each of my awards, I had put in 5-10 years before I got them.
2. Don't go it alone: Your success is never solely your own, but the combined contribution of many people around you. At work there will be your champions, your mentors, people you learn from. At home, there will be your parents, your spouse, even all kinds of domestic help who have made it possible. So invest in those relationships, reach out for help and pay it forward when the time comes
3. Don't overburden yourself with expectations: We as women tend to subject ourselves to unreal expectations. We want to be the supermom, the perfect cook, keep myriad social obligations, keep a great house and look great, all while having a stellar career. You can't have it all – pick the one or two that are most important to you, focus on them and leave the rest!"
she says. So does she think- she has it all? She unabashedly replies "Yes!! Of course."
Comments
comments