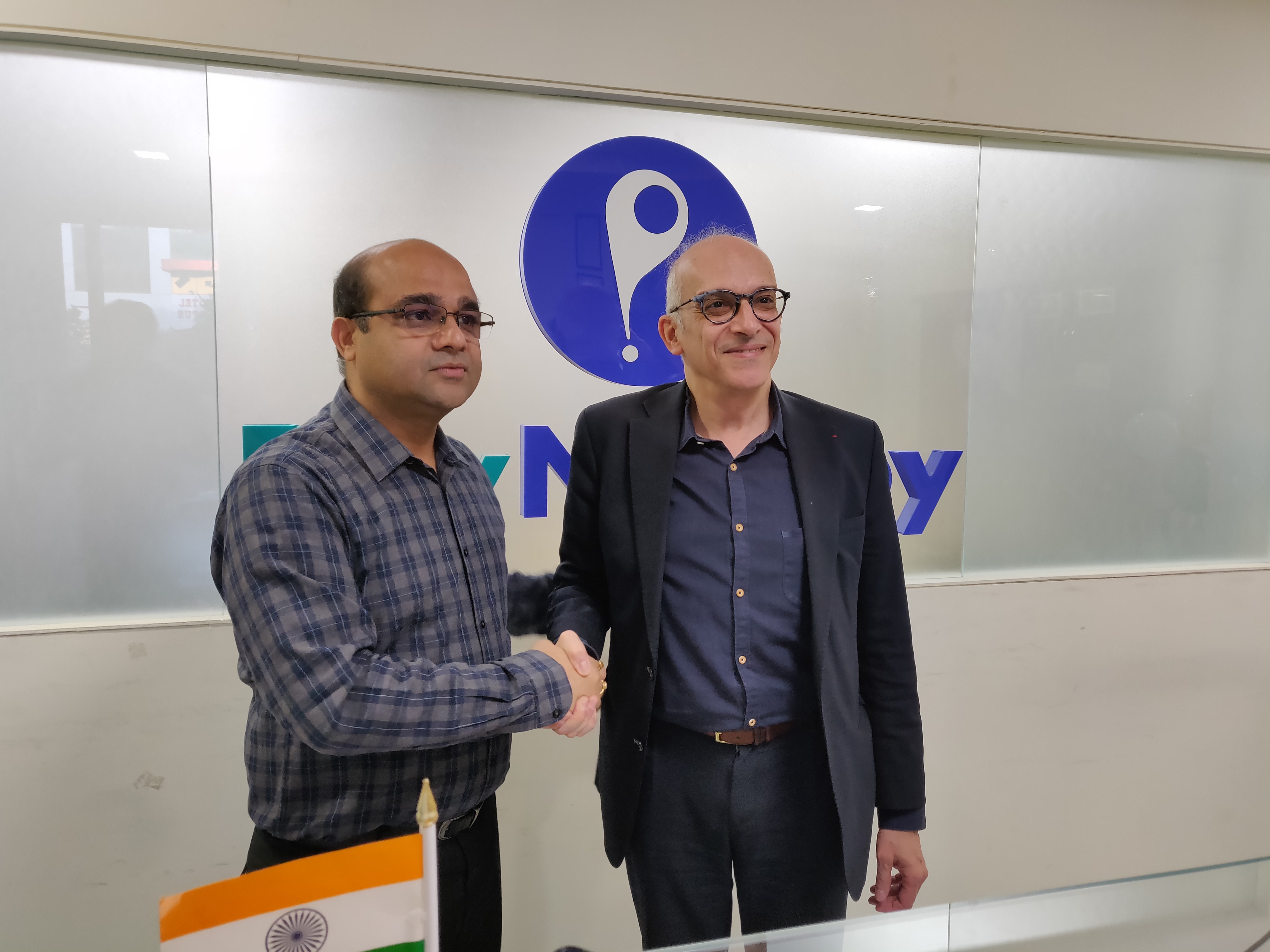 11 February 2019, India:
Hyperlocal FinTech Network PayNearby has partnered with Be-Bound, to make digital financial transactions possible in more places in rural India using Be-Bound's patented Augmented Connectivity technology.
This partnership will facilitate enhanced connectivity to PayNearby retailers, who are facing challenges due to the unstable data connectivity while serving customers with digital financial services in low network areas. With Augmented Connectivity, PayNearby retailer app will work even in the absence of data coverage. Augmented Connectivity enables Android apps to work on any network, even without internet.
Data is compressed so that apps can work even on the SMS network, so anywhere a text can be sent, apps have full functionality. With this collaboration, PayNearby retailers will now be able to serve the end customers in a more simple, efficient and connected manner.

Anand Kumar Bajaj, Founder and CEO, PayNearby, said, "We are intensifying our efforts to extend financial inclusion to every citizen everywhere. Our key objective is aligned with the Government's agenda and through this partnership, we're happy to have one less challenge to handle."
Anand Kumar Bajaj added, "The Har Dukaan Digital Pradhan movement will become a reality through this connectivity solution offered by our Global Partner Be-Bound. Using PayNearby, shops essentially become local banks, offering a wide range of digital financial services to the people. With the wider reach that Be-Bound technology can offer us, we will now steadily enhance the availability of our services to a larger population."
Yazid Chir, President and Co-founder, Be-Bound, said, "We are looking forward to using our technology to help PayNearby transform rural retail stores into Fintech Marts, and bring digital services to people who need them most, with the help of Augmented connectivity. This will introduce entirely new populations to the world of digital money, and contribute to inclusive growth."
Ekaga Futuristics Pvt Ltd is Be-Bound's strategic partner for India and is helping them to acquire such valuable partnerships with the leading companies like PayNearby.
Harkaran Singh Sachdev, Founder & CEO, Ekaga Futuristics, said, "Be-Bound technology enhances the level of connectivity and improves the customer experience by helping businesses to reach the zones with limited or no data service using the pre-existing networks"
PayNearby was founded by Anand Kumar Bajaj, Subhash Kumar, Yashwant Lodha & Rajesh Jha in 2016. It is a robust digital fintech company which offers digital financial/non-financial services to locals. It is registered under the Startup India initiative of the Department of Industrial Policy & Promotion (DIPP), Government of India.
PayNearby works on a B2B2C model and facilitates a bouquet of financial services including aadhaar banking, domestic remittances, bill payments, card payments, granular investment and insurance assurance among others.
(Image – PayNearby)
Comments
comments