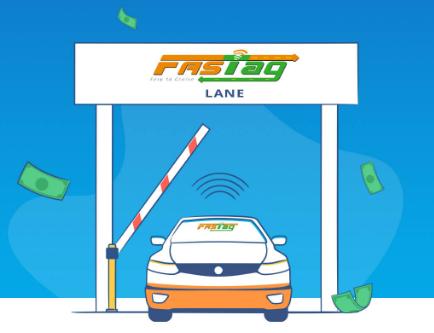 04 December 2019, India:
Paytm Payments Bank Ltd (PPB) has set up multiple camps across the country for people accelerate the adoption of electronic toll payments.
The company has set up over 250 camps at toll plazas. Another 500 have been arranged in corporate offices, residential societies and parking lots in the top 20 cities including Delhi NCR, Bengaluru, Mumbai, Hyderabad, Chandigarh, Pune, Chennai and Jaipur, the company said in a statement.
The bank is also the acquiring bank of more than 110 toll plazas in India and plans to acquire another 100 toll plazas in the coming year, the statement added.
The Paytm FASTag for private vehicles, costs ₹500, out of which ₹250 is for security deposit, ₹150 is the minimum balance that needs to be maintained and ₹100 is the tag issuance cost. FASTag purchase can also be done on the Paytm app.
The FASTag is a simple & reusable tag that works on the Radio-frequency identification technology (RFID). It needs to be affixed on the vehicle's windscreen. Each tag is linked to a Bank Account or a Digital Wallet to facilitate instant automatic deduction of toll charges. This program is part of the National Electronic Toll Collection (NETC) initiative, rolled out by NPCI under the guidelines of NHAI & IHMCL.
(Source – Paytm)