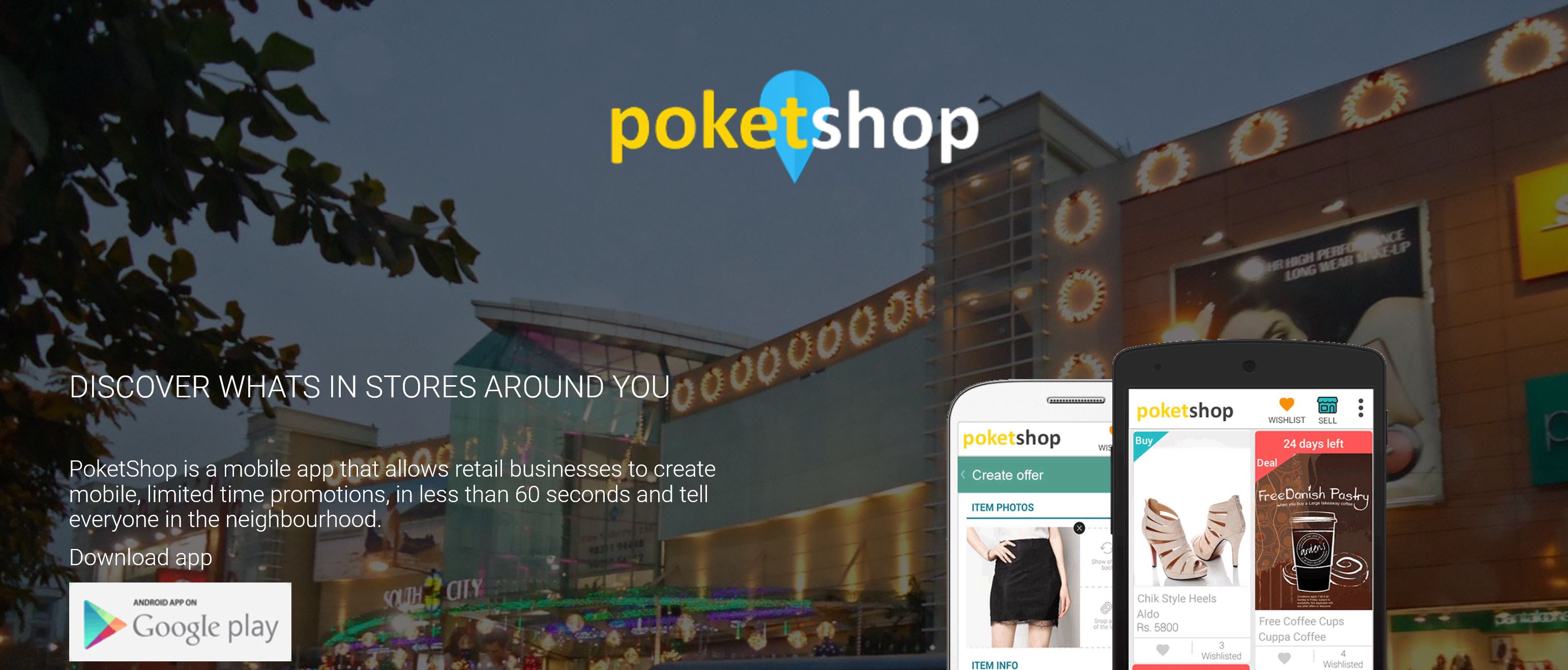 Online retail with over a century is still less than 5% of the entire retail. There is a huge gap identified between the technology prevailing in the offline stores and the consumers. India accounts for 13 million small and medium retailers, it is estimated that an average of 40 customers walk into each retailer every day, which means 520 million customers are shopping every day at these retail stores.
O2O model either leverages inventory from retailers to sell to their customers, or guide consumers to the local retailer. Both models bring value to consumer and local retailer. The current market opportunity of the space is about $16 billion and expected to grow to $80 billion by 2020. There are companies already targeting this space like little for deals from offline businesses, shopsity, fashalot, pricebaba to enable users to get insight into discovery of the products available nearby, then we have zopper who are powering local electronics retailers to sell goods nearby.
Enabling offline stores who make up 98% of the retail landscape in India, with mobile technology, Poketshop aims to enhance their sales and footfalls tremendously. Poketshop team eyes in being part of converting those 520 million customers to purchase locally in the same way they do now, but through a zero inventory model, and it is aiming to harness the relationship between the retailers and customers.
The PoketShop Benefits
PoketShop is essentially an open marketplace which acts as a simple, cost-effective marketing & sales platform to showcase interesting merchandise to users nearby. The merchant app allows to quickly setup a store on the app and start selling merchandise, flash sales, limited time deals, products, all this in just 90 seconds! They are a marketplace for physical retail stores, brands and businesses to allow them to provide users the online experience while being able to increase sales at their location.
For users, its an app where you can discover merchandise, offers, whats new from shops nearby. For merchants, it's one of the fastest ways to put the store merchandise on app and make it available to the consumers in the vicinity. It allows them to quickly run offers, promotions or showcase new products and get their store discovered.
It provides brick and mortar retailers with one of the fastest ways to set up a mobile presence and connect via mobile app with new and existing customers. They can leverage the strengths of m-commerce, hyperlocal as well as the trust and strong relevance of physical retail through Poketshop.
The Experienced Team
Poketshop benefits from the combined forty years of experience of its founding team and academics from IIT and ISB alumni. They are a team of over 10 from product development to marketing, hiring almost on daily basis; with three founders, Siddharth Bhatia, Abhishek Satapathy and Samarth Goyal. Siddharth and Samarth are 2nd time entrepreneurs, their earlier venture was a VC funded services startup; providing service to users via physical interaction. They scaled to servicing over 2 million customers with 400+ strong team having offices in 6 cities. Abhishek is an IIT and ISB with over 8 years of experience in multiple geography playing growth and strategic roles. He joined the duo with extensive academics and growth knowledge.
Cataloguing Challenges
Hyperlocal shopping has already caught everyone's attention. User adoption to the fact that the merchandise will be delivered from a near by store is not a challenge anymore. The biggest challenge in the lifestyle category (beauty, fashion, home & decor) is cataloguing i.e. to ensure what is in store matches with the list on app for users to browse and buy. They are resolving the same using the latest in mobile technology by enabling the merchant app to use click & list functionality to list their merchandise which enables faster onboarding of the store and its merchandise. They are using image optimisation and enhancement libraries to ensure that the users gets to see a visually appealing catalogue. The second problem is inventory and stock keeping, currently they are plugging an in-app chat function to ensure that the customer and merchant are able to chat and resolve queries of availability, color, design before making the purchase. They are building the merchant app both on web and mobile to ensure that brands are able to leverage omni channel sales via their platform.
Insights and Inspirations for PoketShop
One of the exciting moments as they ventured out in the market to study lifestyle retail, was when they came across some amazing insights on how the stores are battling to get sales done. Technology and apps are used in silo for generating traffic and sales. For example, store managers or merchants post offers on social media like instagram to let people know on what's new, store managers are also sending pics or offers to existing customer via whatsapp. Home shopping is prevalent in expensive brands where store managers take the latest merchandise to repeat users and have them buy at home. Customer discover stores via justdial, google and then call the store and seek availability of a particular SKU (stock keeping unit) or seek inputs of a reference product and store managers exchange product images via whatsapp. All the above learning and already existing sales methodology have been incorporated in PoketShop app allowing merchants to power their store and get traffic and transactions.
The Journey
The company was launched in April 2015 and the product development took over 3 months, private beta was launched in the last week of August, inviting users to download their app with limited merchants ensuring that the product drives value to both users and businesses. Public beta is aimed to cover over 500 local stores, brands and businesses in Gurgaon. They are in talks to raise an Angel round and the funds will be utilised to speed roll the execution in the small cluster and give the first movers advantage in the O2O space. They plan to reach 1000 transactions a day in the by next quarter in Gurgaon itself before they move to another geography.
Comments
comments