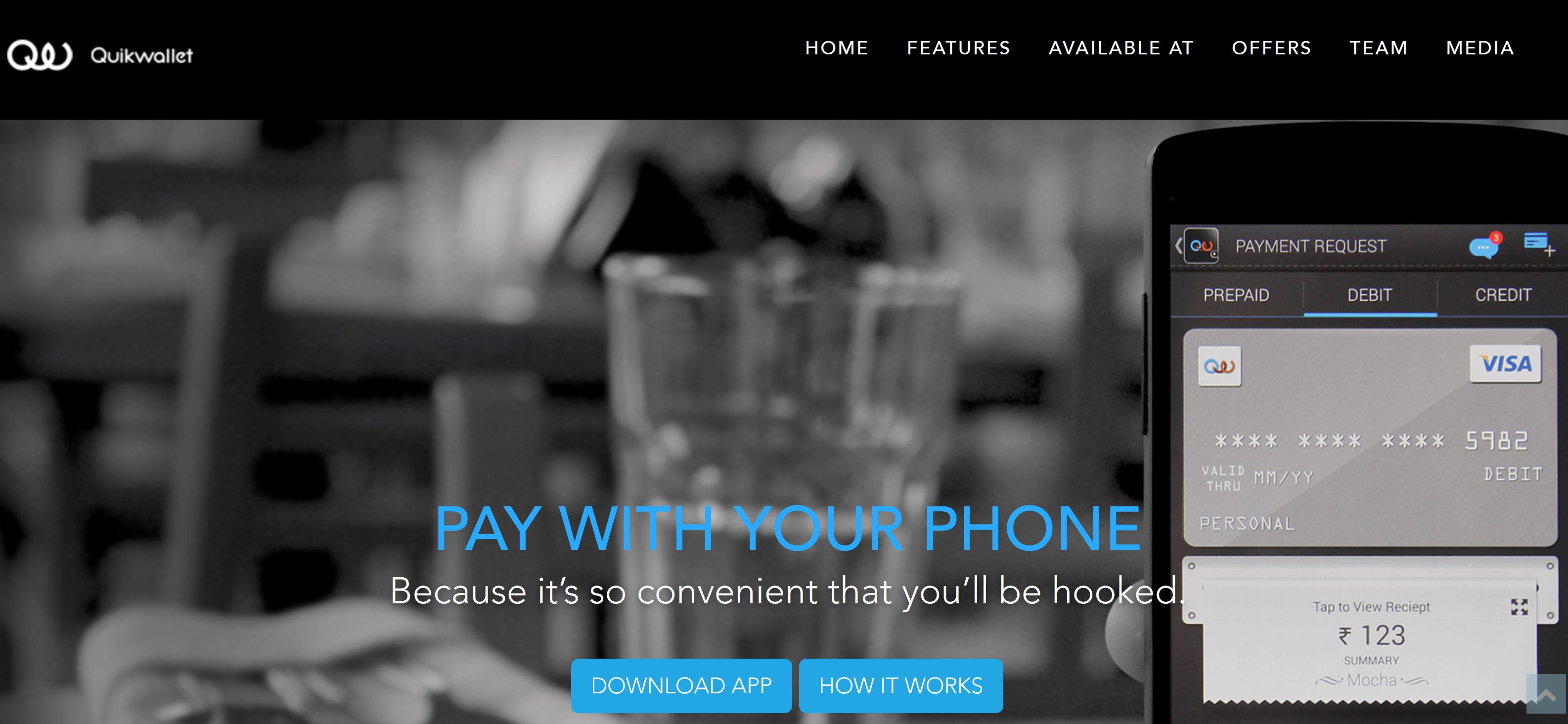 Mumbai, Jul 17 (PTI) : Mobile payment platform QuikWallet, promoted by Livquik Technology India, today announced that it has secured USD 1.6 million in follow on funding from its existing investor Snow Leopard Technology Ventures.
Including this round of funding, the venture has raised USD 2.1 million in all so far, and is looking to raise USD 5 million in Series A financing, it said in a statement.
The venture currently caters to about 1,000 restaurants and small merchants with a gross transaction value (GTV) of Rs 50 lakh and growing rapidly on a monthly basis.
QuikWallet started off as a payments and loyalty app for restaurants and has evolved into a platform that serves diverse merchant categories – from small neighborhood stores, florists, education institutions to car service centres.
The platform provides merchants with options to help collect payments both offline as well as online.
"The line between online and offline is blurring. Banks need to compete with mobile wallets and have to provide a similar solution for their customers. We have now expanded our offerings to customer for both online or offline transactions and we work with banks as issuers on our platform," Mohit Lalvani, co-founder and chief executive, Livquik Technology said.
"Our vision is to bring down the barrier for a merchant to accept payments using just an SMS and NFC tags with no data connectivity or hardware terminals required," he further added.
QuikWallet's merchant connect platform interfaces with its consumer facing app, enabling both businesses and consumers to transact.
QuikWallet has the necessary data security certifications in place and recently applied to the Reserve Bank for a semi-closed prepaid payments license, it said.
Comments
comments