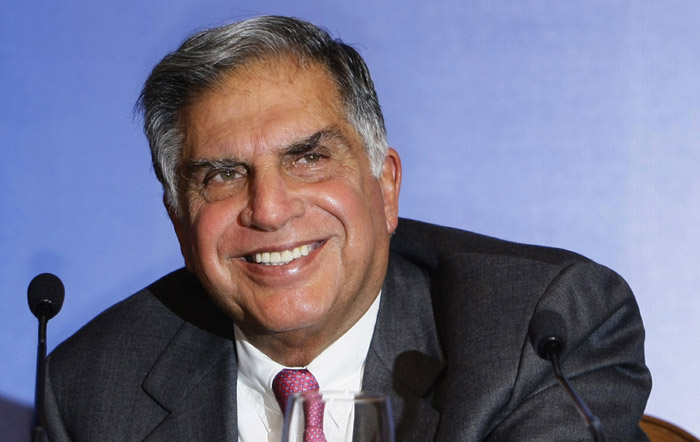 New Delhi, Jul 1 (PTI) : Top industrialist Ratan Tata has bought a stake in online taxi-hailing firm Ola, the company said today.
Ola however did not disclose the size of the stake taken or the money invested, saying the investment was made by Tata in his personal capacity.
Tata, Chairman Emeritus of Tata Sons, had previously invested in start-ups ranging from online retailer Snapdeal to Chinese phone maker Xiaomi.
"Tata's strong inclination towards transportation as a segment and philosophy of creating widespread social impact through business creates a strong connection to this investment," the company said in a statement.
Ola, which is backed by Japan's SoftBank, had in March bought TaxiForSure for USD 200 million in one of India's biggest e-commerce deals to take on US-based rival Uber.
"Ola, which is revolutionising transportation today and creating significant value for citizens and lasting social impact for driver-partners, will stand to benefit from Tata's endorsement and guidance going forward in a big way," the statement said.
Bhavish Aggarwal, CEO and Co-founder, Ola, said it was company's honour to have Tata onboard as an investor.
"This is a huge endorsement from one of the most respected business leaders of our times and reflects Ola's commitment towards the future of mobility in India. We look forward to learning from Tata's experience that will help us build a world class organisation from India," he said.
Ola, founded in January 2011 by IIT Bombay alumni Aggarwal and Ankit Bhati, has operations in over a 100 cities across India with 1.5 lakh vehicles registered on its platform.
Through Ola's mobile app, customers can book cabs, autos and taxis from around them to their doorstep.
"This growth has been further accelerated with the acquisition of TaxiForSure, India's second largest cab aggregator in March 2015.
"Ola has leveraged its strength as an on-demand platform by going beyond transportation into instant food delivery with OlaCafé, currently available in beta across four cities," the statement said.
The company said Tata is respected globally as one of this generation's finest business leaders and under him the Tata Group has grown further as one of India's most trusted business houses.