Reliance Retail, the retail arm of Indian conglomerate Reliance Industries and headed by Mukesh Ambani, has been valued at a staggering $92-96 billion by two renowned global consultants, according to a source familiar with the matter.
This valuation has sparked speculation about the company's potential plans for an initial public offering (IPO) in the future. Reliance Retail engaged the services of independent valuers EY and BDO, who estimated the company's worth at $96.14 billion and around $92 billion, respectively.
The source, who requested anonymity due to the confidential nature of the details, revealed these figures. Reliance Industries, EY, and BDO have not yet responded to requests for comment.
Reliance Retail encompasses various retail businesses owned by Mukesh Ambani, including both digital and physical stores. It operates as a subsidiary of Reliance Retail Ventures, which also oversees international partnerships and Ambani's consumer goods business.
The valuations provided by the consultants indicate a significant growth trajectory for Ambani's retail empire.
In 2020, Reliance Retail Ventures successfully raised 472.65 billion Indian rupees ($5.72 billion) by selling a 10.09% stake, which valued the company at approximately $57 billion based on current exchange rates.
Prominent investors involved in this funding round included KKR, the Saudi Public Investment Fund, General Atlantic, and the UAE's Mubadala.
The recent revelation of these valuations fuels speculation about a potential IPO for Reliance Retail. While Ambani has expressed his intention to list the retail operations, he has not yet disclosed specific details or provided a timeline for this move.
According to the source, EY valued Reliance Retail at 884.03 rupees per share, while BDO's valuation stood at 849.08 rupees.
In recent years, Reliance Retail has forged partnerships with numerous global brands, facilitating their entry and expansion in the Indian market. From fashion to food, the company has collaborated with renowned names such as Burberry, Pret A Manger, and Tiffany, enhancing its offerings and diversifying its portfolio.
The potential IPO of Reliance's retail division comes at a time when India's retail sector is experiencing significant growth and transformation. With a population of over 1.3 billion people and a rising middle class, India presents immense opportunities for retailers to tap into the expanding consumer market.
Valuation of $92-96 Billion for Reliance Retail
If Reliance Retail proceeds with an IPO, it could become one of the largest public offerings in India's history.
The company's impressive valuation, combined with its extensive network, strong brand presence, and strategic partnerships, positions it as an attractive investment prospect for both domestic and international investors.
As the retail industry continues to evolve, Reliance Retail aims to leverage its digital capabilities and physical store network to meet the evolving demands of Indian consumers.
With its focus on innovation, customer experience, and market expansion, Reliance Retail is poised to play a significant role in shaping the future of retail in India.
The valuation of Reliance Retail at $92-96 billion by global consultants carries significant implications for both the company and the broader retail industry in India.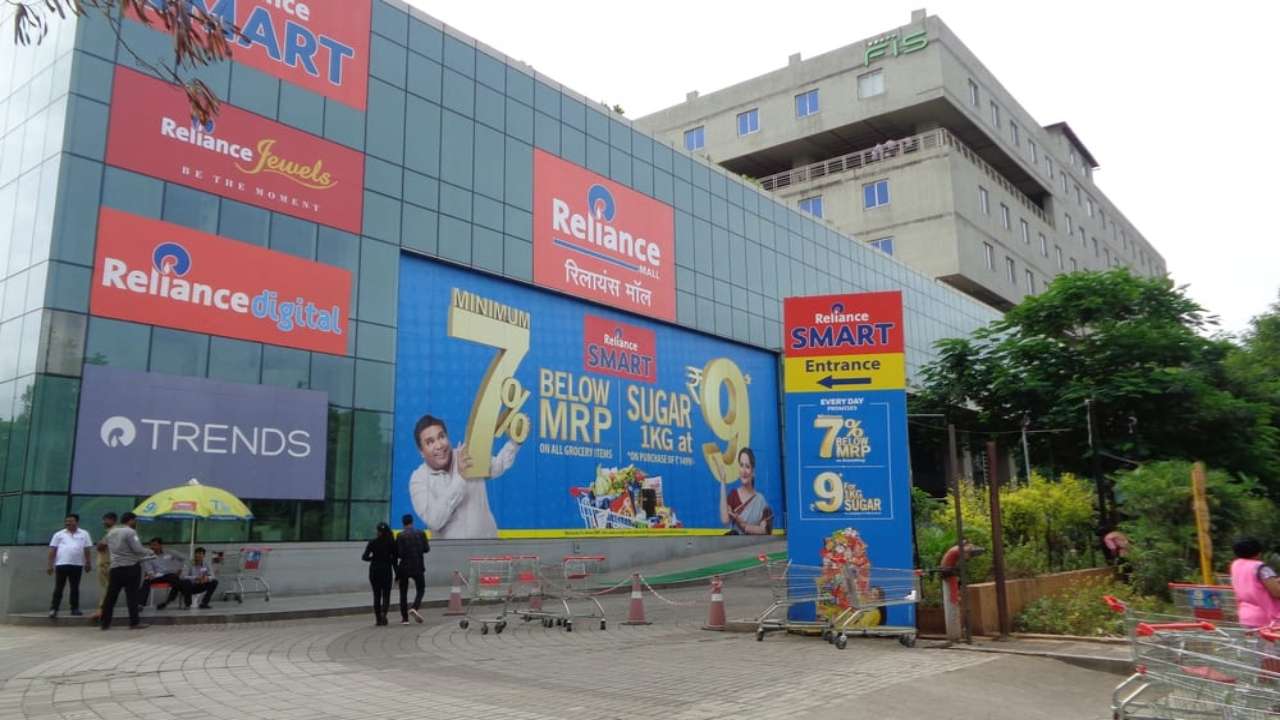 Firstly, this valuation showcases the remarkable growth and potential of Reliance Retail's business under the leadership of Mukesh Ambani.
It reflects the successful expansion of its digital and brick-and-mortar stores, as well as its ability to forge strategic partnerships with renowned global brands.
The potential impact of an IPO for Reliance Retail is also noteworthy. Should the company proceed with a public offering, it has the potential to become one of the largest IPOs in India's history.
This would attract considerable attention from domestic and international investors, signaling confidence in the growth prospects of India's retail sector.
An IPO would provide Reliance Retail with access to substantial capital, enabling further investments in its operations, expansion plans, and digital initiatives.
The funds raised could be utilized to enhance its technological capabilities, strengthen its supply chain infrastructure, and deepen its presence across different retail segments.