UK PM Rishi Sunak met with Sundar Pichai, the CEO of Google's parent company Alphabet, at the Darlington Economic Campus.
The meeting was held to discuss the challenges posed by AI as well as expansion of the UK's tech industry and the government's aspiration to make Britain a science and technology superpower.
Concerning AI, a Downing Street spokesperson said: "They spoke about striking the right balance to ensure the right regulatory guardrails are in place, whilst driving forward innovation.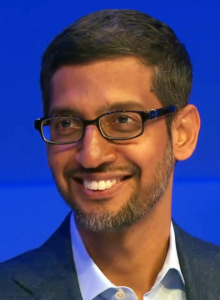 "They discussed possible opportunities for industry and international collaboration on safe and responsible AI development and agreed to remain in touch on this issue."
This week, the UK PM has already held talks with tech executives including the CEOs of OpenAI, Google DeepMind, and Anthropic.
The prime minister praised Artificial Intelligence as "the defining technology of our time with the potential to positively transform humanity".
But he also conveyed how essential it is to regulate AI to minimise risks, ranging from spread of false information and national security to "existential threats".
The fast paced growth of AI and its numerous applications has seen a spike in fake AI-generated images, AI photography imitation and duplicate music tracks.
Few days ago, BT Group said it will snip up to 55,000 jobs by the year 2030 in a bid to shift to AI and automated services.
There are growing concerns that the technology could affect jobs and education, while some experts have even warned powerful AI systems "can't be controlled".
He pointed to AI's use in laboratories cataloguing proteins "opening up new healthcare possibilities" and its potential to help "thousands of Ukrainian refugees… communicate in their new homes".
"I still believe AI is too important not to regulate, and too important not to regulate well," he wrote.
Anticipating an increased international cooperation on the matter, Mr Pichai said: "AI presents a once-in-a-generation opportunity for the world to reach its climate goals, build sustainable growth, maintain global competitiveness and much more. Yet we are still in the early days, and there's a lot of work ahead.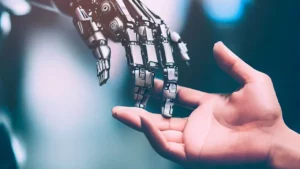 "We look forward to doing that work with others, and together building AI safely and responsibly so that everyone can benefit."
At present, Google employs about 7,000 people in the UK.
Leaders in science and tech are talking about greater regulation so the benefits of AI can be bred while cutting out the risks.
In an article in the Financial Times this week, Mr Pichai called AI "the most profound technology humanity is working on today", citing medical advances and "its ability to help thousands of Ukrainian refugees… communicate in their new homes".
He said it AI is "too important not to regulate, and too important not to regulate well".
The technology peaks amid growing caution from experts in the field.
Sir Patrick Vallance, former Government chief scientific adviser, has warned that AI could have a "comparable impact on jobs with the industrial revolution".
Commenting further on the issue of employment, he said that at the time of industrial revolution, "the initial effect was actually a decrease in economic output as people sort of realigned in terms of what jobs were, and then a benefit".
At the beginning of this month Geoffrey Hinton, the man widely acknowledged as the godfather of AI, warned some of the dangers of AI chatbots are "quite scary" as he quit his job at Google.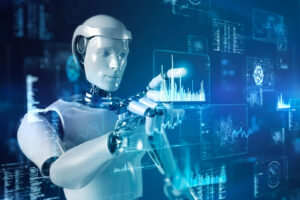 In spite of concerns related to AI, the technology has made advances in the scientific and medical fields, which constitutes a new test developed to potentially help doctors diagnose heart attacks more quickly and precisely.
So far, scientists have also used AI to create a system to detect tsunamis and earthquakes.