Rivian opens a new R1 Shop to speed up its ordering process, production, and delivery process. Since Rivian's IPO it has been known that Rivian has not been keeping up with ramping production pace. Despite the positive reviews about R1t electric pickup, many of the early reservations are yet to receive their vehicle.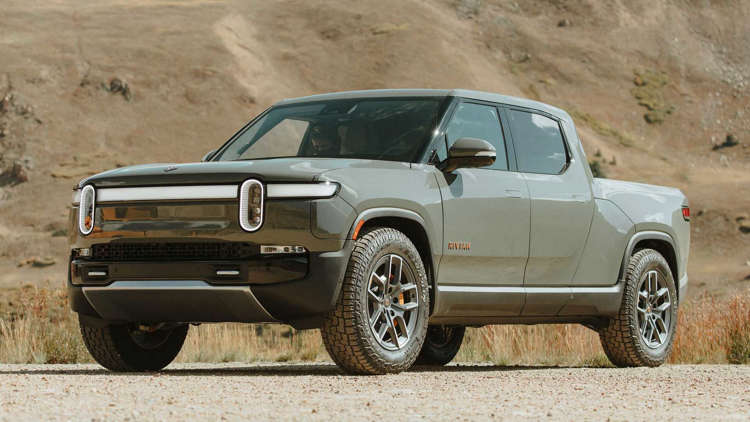 Now the automaker is making a new move to speed up. Rivian shared that it will be inviting a long list of current R1T reservation holders to check out its R1 Shop. The customers will be given the opportunity to look over the R1T options available, configure their vehicles, and take delivery more quickly than was the case in the past. Rivian said, "Many new customers will also be invited to the R1 Shop this month, giving them the opportunity to check out available R1Ts for purchase that could be delivered to them as quickly as a couple of weeks."
While the message above notes that the R1T EVs may be delivered in just a few weeks, there are obviously many factors involved. Rivian does note that R1T reservation holders using the R1 Shop can expect deliveries in one to four months from the time of order confirmation.
EV production
The US EV maker figured out a way to ramp up production and get orders into owners' driveways, and it's carrying out its updated methods via the new R1 Shop. In February 2023, Rivian also teased its upcoming next-gen plans, which also aim to help the company move at a much faster pace into the future. Rivian further showed, "We went from four walls to start of production on our new drive unit line in 5 months. Designing and manufacturing these motors fully in-house enables us to speed production and introduce Dual-Motor AWD while simultaneously continuing to ramp Quad-Motor AWD production."
In addition to the R1T electric truck, Rivian also offers the R1S three-row SUV, which is built on the same platform. You can currently only get these vehicles with the Adventure Package and choose between a dual-motor or quad-motor powertrain (both vehicles and powertrains offer standard all-wheel drive). The R1T and R1S with the quad-motor setup are only available with Rivian's "Large" battery pack, at least for now. The dual-motor R1T can be had with the "Standard" or the "Max" battery pack. The dual-motor R1S can be equipped with either the Standard or Large pack. The deliveries are expected to be boosted up.