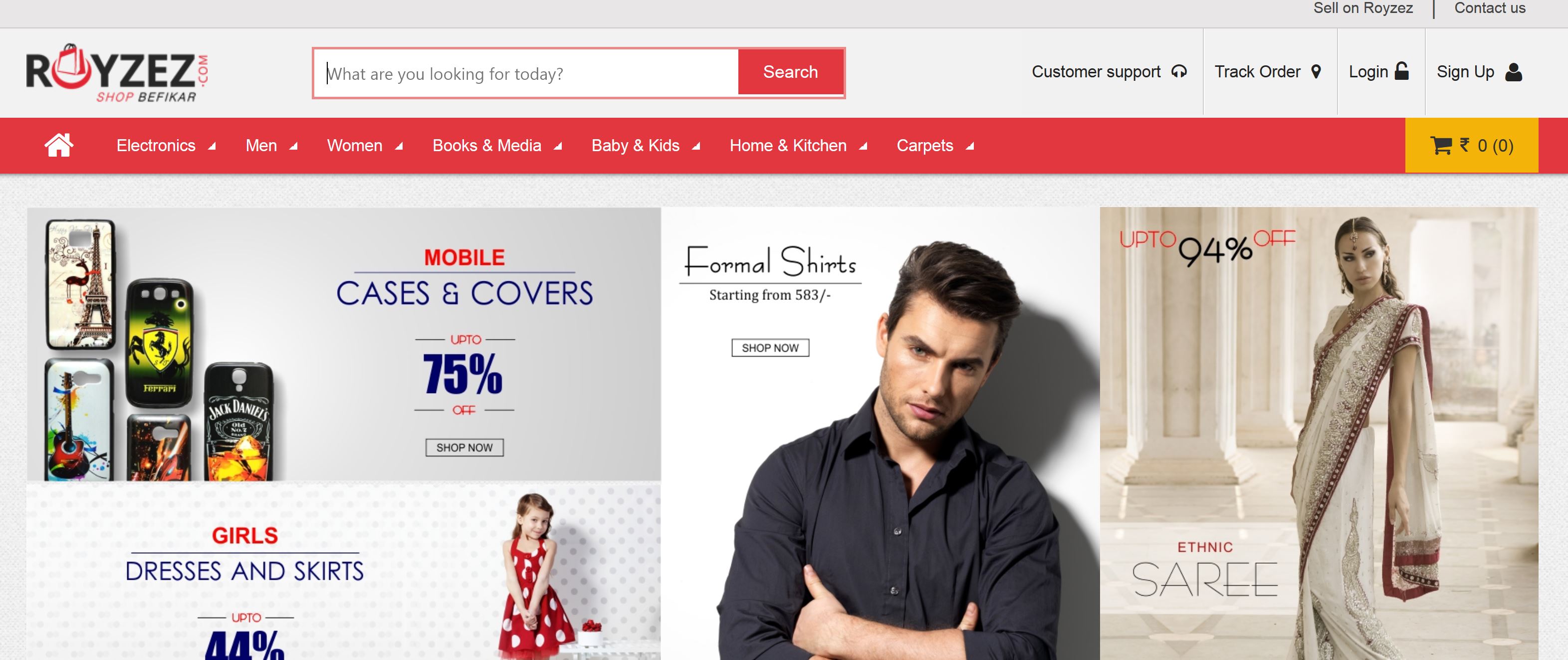 New Delhi, Apr 25 (PTI) : Online marketplace Royzez will spend Rs 100 crore on marketing and advertising efforts this fiscal as it looks to compete with bigger giants like Flipkart and Snapdeal in the booming eCommerce market in India.
A KAKA Group venture (one of the world's largest carpet exporters), Royzez currently has over 200 sellers and 50,000 products listed on its platform.
"As part of KAKA Group, funding is not an issue. We plan to spend about Rs 100 crore between now and March (2016) on marketing and advertising across TV, digital and OOH campaigns," Royzez.com Chief Visionary Officer Nitish Roy told PTI.
He added that the focus is on building the brand and get more customers to experience its differentiated offering.
"We are, what we would call, a closed marketplace. We want to ensure that the product that reaches the customer is of the quality that is promised and well within time. So, we are scaling up gradually but ensuring quality," he said.
Royzez claims that it sees a daily GMV of Rs 20-25 lakh worth of transactions on its platform with an average ticket size of Rs 823 and "this is set to grow manifold".
"When customers log in, they will be directed to a specific Personal Manager who will be available to assist them at any point of transaction and even thereafter," he said.
Apart from that, Royzez will try and ensure 'same day dispatch' and has partnered Fedex, Delhivery, Bluedart and Dotzot services to reach all major cities covering over 15,000 pin codes, he added.
eCommerce in India has been growing at a blazing pace, driven by affordable smartphones and increasing Internet penetration.
According to Internet & Mobile Association of India (IAMAI) estimates, the overall Indian e-Commerce market, of which e-tail is a segment, is currently worth USD 16 billion.
The e-tail market in India is expected to grow 10 times from its current level to USD 50 billion by 2020.