Fox Corp. and News Corp., two media corporations that Rupert Murdoch holds, will no longer merge with any company.
The 91-year-old tycoon and his son Lachlan informed the boards of Fox Corp. and News Corp., respectively, on Tuesday that the family was dropping its previous proposal to consider a merger of the two firms because of opposition from influential stakeholders. The Wall Street Journal and Fox News would have shared a head office following such a merger.
A merger would also have consolidated the power of Lachlan Murdoch, currently the chief executive of Fox, as he would have managed the combined company.
The united firm would have been controlled by Lachlan Murdoch, who is presently Fox's CEO, expanding his influence further.
Less than three months after beginning the merger discussions, the Murdochs terminated discussions without providing any justification. A company statement said Rupert and Lachlan Murdoch "have determined that a combination is not optimal for shareholders of News Corp and Fox at this time."
According to reports, major investment firms including T. Rowe Price and Independent Franchise Partners doubted that a combined company would enhance value for shareholders.
The Murdoch family, which owns around 39 per cent of the voting shares but much less than 15 per cent of the economic worth of the two firms, found it increasingly challenging to convince sufficient stakeholders to accept the deal.
More recently, a new twist was seen. News Corp. began negotiations to sell one of its most valued assets – its 80percentage ownership in Move Inc., owner of the profitable Realtor.com website business.
These sources claimed that News Corp. intended to concentrate on maximising the possible multi-billion dollar contract. In a regulatory filing in Australia late on Tuesday, News Corp. acknowledged the sales conversations and claimed that it was "engaged in discussions with CoStar Group, Inc. regarding a potential sale of Move, Inc."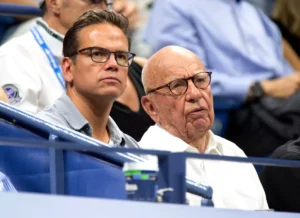 Rupert Murdoch wanted to revive the firm he devoted more than 50 years to creating.
The broadcasting business is now likely exposed to a lot of legal risks. Dominion Voting Systems has submitted a $1.6 billion defamation lawsuit against Fox Corporation, claiming that the platform continued to spread former President Trump's totally false allegation that the election had been "stolen" in order to satisfy spectators who were frustrated by the network's early but finally correct forecasting that Biden had won Arizona, putting him on the way to victory.
A lawyer for Dominion disclosed a portion of the information Fox News executives and hosts had provided in witness statements at a hearing last month, where they confessed doubting the statements made by Trump's lawyers.
According to Fox News anchor Sean Hannity, who testified under oath, he "did not believe it for one second," according to the lawyer.
The empire of Rupert Murdoch is no longer as big. The businessman sold Walt Disney Co. much of Fox's entertainment assets in 2019 for $71 billion.
Fox Corp. was left with just two cable sports networks, the Tubi streaming service, Fox News, Fox Business News, the Fox network based in Los Angeles, and Fox News.
The publication companies are owned by News Corp., which also owns Australian TV holdings. The publishing companies include Dow Jones, the New York Post, the Times of London, and the Sun tabloid.
The firms claimed in the release that the board bodies looking into the merger deal had been disbanded.