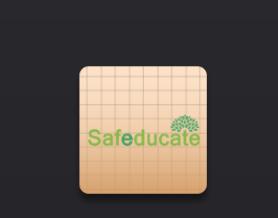 07 August 2019, India:
Safeducate, has launched its official mobile app which can record and store crucial information regarding its offline mobilization activities such as job affairs, panchayat meets, door to door counseling, among others.
The app will enable the ground staff to track on-going activities and keep a check on its progress without any hassles. It will also allow Safeducate to enhance the event and schedule tasks for better planning and accurate output.
Ms. Divya Jain, Co-Founder & CEO of Safeducate said, "Tracking and recording mobilization activities on real-time was a big challenge for us. It took a lot of man-hours to complete this task. To address this challenge, we have designed the app to perform all these tasks on real-time and without hassles. It will add greater efficiency to our existing operations and help us produce accurate output."
The Safeducate app will also help in the auto-syncing of data collected during the activities in real-time. Moreover, it comes with geo-tagging.
Potential students will now have an option to register themselves through an online enrolment form.
(Image – Safeducate)
Comments
comments