Sam Bankman-Fried, the founder and CEO of FTX, a leading cryptocurrency exchange, had scored a meeting with a top US financial regulator in an attempt to win influence ahead of a potential crackdown on the crypto industry. Bankman-Fried reportedly met with Gary Gensler, the chairman of the US Securities and Exchange Commission (SEC), just days before FTX suffered a major outage.
According to sources familiar with the matter, Bankman-Fried used the meeting to discuss a range of issues related to the crypto industry, including regulatory compliance, market manipulation, and investor protection. He reportedly argued that FTX was committed to following all applicable laws and regulations and that the industry as a whole should be given more time to develop and mature before facing stricter oversight.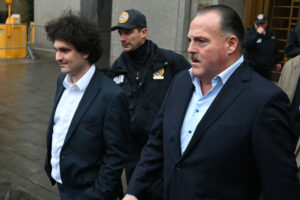 Bankman-Fried's meeting with Gensler came as the SEC is reportedly ramping up its scrutiny of the crypto industry, particularly with regard to initial coin offerings (ICOs) and other digital assets that may be considered securities under US law. The agency has already taken action against several high-profile ICOs, including Telegram and Ripple, and has issued numerous warnings to investors about the risks associated with investing in cryptocurrencies.
Bankman-Fried is no stranger to regulatory scrutiny himself. In late 2020, FTX was fined $150,000 by the Commodity Futures Trading Commission (CFTC) for allegedly allowing unregistered trading on its platform. The company also faced criticism last year for its handling of the Black Thursday market crash, which resulted in losses for many of its users.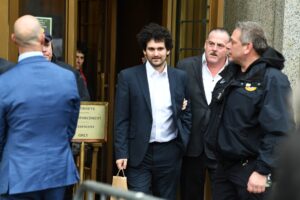 Unfortunately, Bankman-Fried's efforts to win influence with the SEC may have been undermined by a major outage that hit FTX just days after his meeting with Gensler. The outage, which lasted for several hours, prevented users from accessing the platform and caused significant losses for some traders.
While FTX has since resumed normal operations, the outage has raised questions about the exchange's reliability and stability, which could make it more difficult for Bankman-Fried to persuade regulators that the industry is capable of self-regulation.
Overall, Bankman-Fried's meeting with Gensler highlights the growing tension between the crypto industry and US regulators, who are increasingly concerned about the potential risks posed by digital assets. While Bankman-Fried may have hoped to use the meeting to build a rapport with the SEC and advocate for more lenient regulation, the recent outage at FTX is a reminder that the industry still has a long way to go before it can be considered fully mature and reliable.
Comments
comments