Micro Focus is a global enterprise software company. It delivers customer-centred innovation across Hybrid IT Management, Enterprise DevOps, Security & Data Management, and Predictive Analytics.
It is among the top global pure-play software companies. The company has "completed and integrated" 17 buys in the past decade.
Recently, we had the honour of conducting an interview with Mr. Saurabh Saxena, Country Director for Micro Focus, India.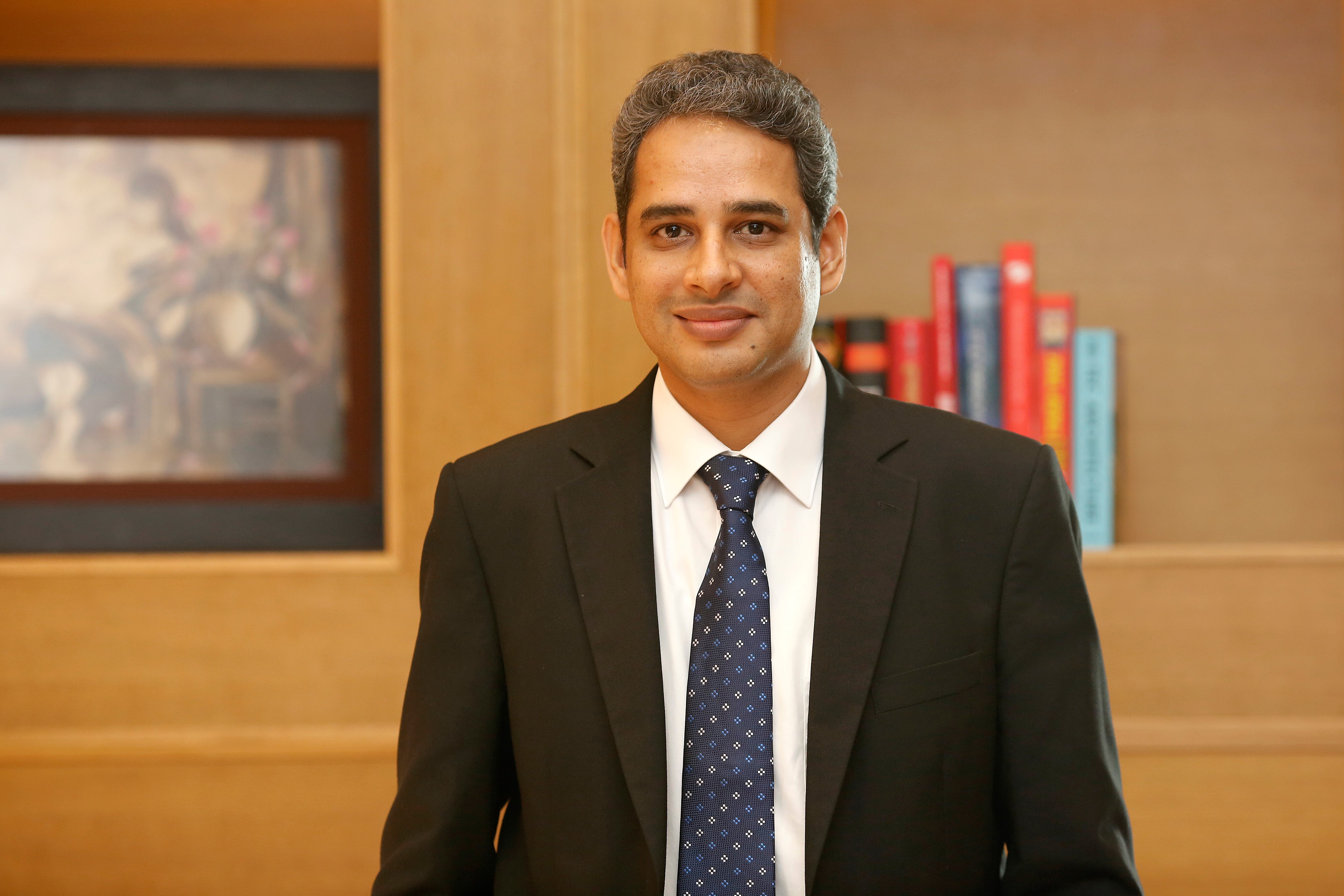 Mr. Saurabh Saxena is responsible for driving revenue success, alignment to region business strategy, and delivering valuable business outcomes through bridging the gap between existing and emerging technologies.
Given below is the interview.
Q. Tell us about Micro Focus' journey so far
It has been a great journey so far for us. We have been in the industry for over 40 years now. The acquisition of HPE Software in September 2017 – its assets helped fill some of those critical gaps to deliver a holistic set of solutions for customers. Post the merger of Micro Focus with HPE Software, we could see a clear and significant market opportunity coming in the form of digital transformation.
The primary change was to marshal the broad and deep resources now available to focus on solving one core, over-archiving problem for our customers. To the end, we have shifted our weight to delivering solutions that touch the four critical elements of digital transformation: Enterprise DevOps, Hybrid IT Management, Predictive Analytics and Risk, Security & Governance.
Q. What is the USP of your company?
Micro Focus is built on stability and being a pure play software organization, we consider ourselves as one of the largest in the industry. Our USP lies in the fact that our operations run very well, and we believe that customer centric innovations are very important in today's world of complex IT. And, this is what that drives us- in terms of innovating and getting into the market products – that majority of our customers would want today. Hence, we work flexibly with customers as we know the technologies that they are using and aim to integrate them.
Q. Tell us about your major offerings
Digitisation of businesses demand a more agile way of operating the applications and processes to meet the constantly changing market demands. We at Micro Focus have built solutions that target the four areas most critical to lasting digital transformation success – it includes Enterprise DevOps, Hybrid IT Management, Security, Risk & Governance and Predictive Analytics.
We provide the following solutions in the field of Customer Behavior Analytics, Cognitive Search and Knowledge Discovery, IoT Analytics and Security Analytics to make it possible:
Vertica – It provides a powerful analytics platform based on columnar storage. At its base, Vertica is a SQL database that was purpose-built for advanced analytics against big data
IDOL – It helps capitalise on virtually any unstructured data asset with unified search and analytics for uncovering trends, patterns and relationships across video, image, audio and text
Q. Would you like to throw some light on the start-up scenario of the country? According to you, what is the role of AI and ML in start-up scenario of the country?
India has witnessed remarkable growth in the start-up ecosystem over last 5 years, growing to be the third largest base for start-ups globally.  The two most significant factors driving growth of start-ups in India are consumerism and digital revolution – thanks to digitisation, cheap smartphones and internet availability in the market. Other factors that have fuelled growth of start-ups have been abundant supply of tech talent and an increase in the inflow of foreign capital into the country. As the innovations make customers lives easier, advances in immersive technologies like AI and ML, Blockchain, Storage, Computing as a Service and Robotics are making it easy for companies to take a big leap for better business opportunities. India has been very active in creating a healthy start-up ecosystem, as witnessed by the growth in number of start-ups year on year – especially in the EdTech, Healthtech and Fintech space.
Our government has taken initiatives like hackathons on AI and introduction of AI courses as a part of school curriculum, etc, keeping in mind the growing trends and skill demands in the country. SMEs too are adopting such technologies to run parallelly in such a competitive market. In the current scenario, start-up ecosystem is pre- trough level, with the Indian government's recent push towards adoption of AI, certainly, the sector will see more growth in the coming years.
Q. Can you tell us about Hybrid IT Management and its impact?
Cloud is transforming the way organisations consume computer services. In the past you had to have local systems and servers to run various applications, but with cloud they are managed by an external provider thereby making information easily available to corporates. Adoption of cloud has created a complex Hybrid IT environment that are disrupting many processes in IT organizations and contributing to intense networking of any corporate – it seamlessly combines public cloud, private cloud and traditional IT while maximizing the performance, cost and agility of the services that one could deliver by accelerating delivery of applications and services to an enterprise. It has become the new reality now – disrupting many processes in IT organizations and contributing to the complexity of any corporate. In other words, Hybrid IT seamlessly combines public cloud, private cloud and traditional IT while maximizing the performance, cost and agility of the services that one could deliver by accelerating delivery of applications and services to an enterprise.
At Micro Focus, we help customers extend their existing investments while embracing new technologies in a world of Hybrid IT. We aim at providing customers with a portfolio of enterprise-grade scalable solutions with built-in analytics. We also help organizations run ITOps at the speed of DevOps, delivering services on demand and generating operational and business insights, all while helping corporates address security, compliance and governance requirements.
Q. Your company is focused on COBOL. How important is COBOL today?
COBOL is very much relevant – even today, there are several companies that run entirely on this application development language, that turns 60 this year. As a 40-year (circa 1976) vendor and de-facto industry curator for the language, Micro Focus aims at reminding the market that this is a modern technology that was originally devised 60 years ago, and not a technology that is 60 years old. COBOL was never dead. We still have a lot of customers having their core applications running on legacy mainframes – banking, insurance, manufacturing, customers are still running on COBOL and the reason why they can't move from that ecosystem is a lot of application for e.g. some ISPs who develop the core banking, runs on COBOL or large service providers develop their applications in COBOL. Many customers used to work on it and continue to prefer it – infact it's a growing business for us. Our MFCOBOL has been running from 20-30 years now and we help customers to shift from legacy infrastructure to latest. We help them run with whatever they have – if they want to transform, we help them do that. So, that's basically giving proof of what we do. Micro Focus does not own the language, but we definitely have every right to have a leadership and forthright view of its value and success.
(Image – Micro Focus)
Comments
comments