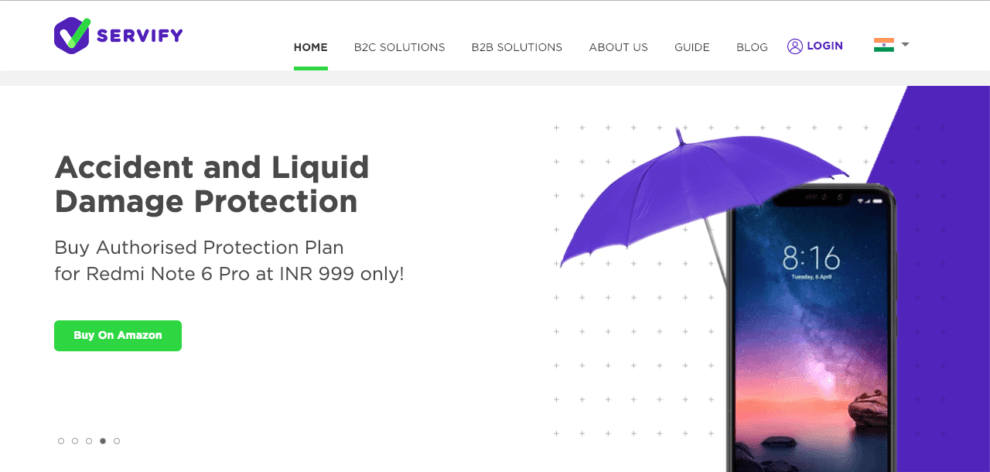 Servify, a Mumbai-based startup providing personalized after-sales service and management for smartphones, has announced that it is acquiring iService, a Bangalore-based Gadgets repair startup.
Blume Ventures has invested in both iService and Servify. In 2017, iService raised its seed funding from Blume Ventures. Recently, in August 2018, Blume Ventures has participated in a $15 Million Series B funding round of Servify.
Founded by Ankit Choudhary in the year 2013, iService provides gadget repairs and services for smartphones and laptops at home, as well as in its four service centers. The startup is operating in only two cities – Delhi and Bangalore.
The service centers of iService will continue to operaate as an independent entity even after the acquisition since it is not a part of the acquisition. Post acquisition, the entire iService team along with its founders Pratheek Kumar and Ankit Choudhary will join Servify.
Servify employs the self-learning, unified technology platform of iService to bring together an otherwise unorganized after-sales experience ecosystem, in order to help brands deliver seamless customer experience. The company's regional offices are located in Dubai, Europe, Canada, and the US.
Talking about the vision of iService, Ankit Chowdhary said, "The vision iService started with, was to help consumers solve problems with their devices. At the time, brands did not pay attention to after-sales service, but that is starting to change. I believe Sreevathsa and Servify are well aligned in trying to do the same, and we intend to bring all the learnings from the third party repair space to the brand authorized network, which will enable consumers to get the best in class services."
Picture Credits: Servify