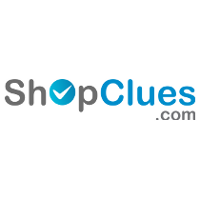 New Delhi, Jun 12 (PTI) : Ecommerce player ShopClues has launched a financing platform Capital Wings to help its merchants raise funds to expand their business online.
"ShopClues has partnered third-party finance providers (Nationalised Banks and NBFCs) to offer working capital to vendors at highly competitive rates and without collateral," ShopClues co-founder and CEO Sanjay Sethi told PTI.
The objective is to enable merchants with ambition to scale their business to newer heights, he added.
The Gurgaon-based firm has partnered with finance company Capital Float and is in talks with other players to offer more choices in financing solutions to the sellers.
"The platform will make it easy for our sellers to access funds. The process from application to loan amount disbursement will be complete within a week," he said.
The merchants can apply for loans on the vendor dashboard by clicking on the merchant financing section.
After the online application, on the basis of the merchant's past performance and rating on ShopClues, the merchant will be eligible for the loan amount.
Founded in July 2011, ShopClues claims to have over 1.5 lakh merchants on board and 1.9 crore listed products on its platform. Many of the merchants listed are small and medium businesses (SMBs).
ShopClues rival, Snapdeal had launched a similar programme in August — Capital Assist — to help sellers meet their working capital requirement.
In March, Snapdeal said that it had helped more than 150 sellers raise over Rs 50 crore through the initiative.
Comments
comments