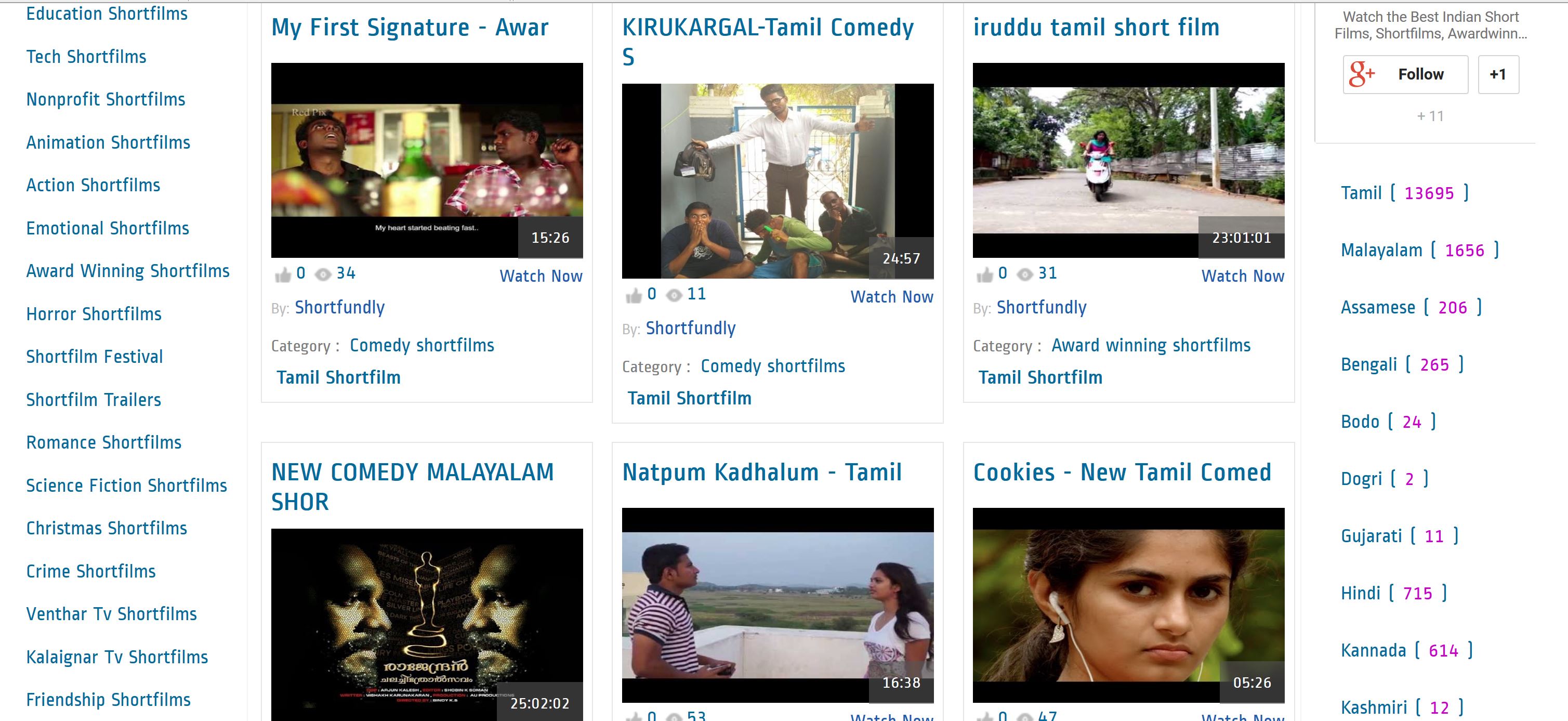 Online streaming is going to be next big thing in India! This inclination has resulted from the latest developments in the industry by big players of the market segment. Accessibility to faster internet services accompanied by increasing number of consumers of affordable smartphones, tablets etc. have set the industry to its augmentation.
Recently, YouTube Music Key initiated its Social Media Contest #goingoffline in India. The campaign is targeted to do a big-bang launch of their online Music Streaming services around September in 2015 in the country. The product is anticipated to incorporate new features like offline access, ad-free music and background play to enhance user-experience.
Shortfundly: online video streaming platform
"YouTube, vimeo etc. are great platforms providing online video streaming services. However, they are not designed for short film and short film makers. If you want to see a short film in some particular category, you are required to do extensive search to find the short film. So, we thought to build a new platform to help users quickly view and share short films without searching much" says Selvam M, a Senior Software engineer and leader in Video Advertising products.
With this vision in mind, Selvam M and Maha Rajan.P started Shortfundly: online video streaming platform! Selvam, founder at Shortfundly, has firm grasp of Video and Audio Advertising, Mobile and Social Networking. He has worked both in start-ups as well as markets leading organizations and played multiple roles at different times in development, design, Project Management, User experience design, Pre-sales, Marketing. Rajan, a 'Master of Computer Application' holder and software engineer, is expert at PHP and Web Development.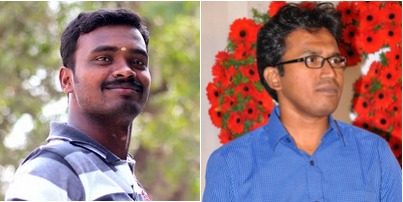 (Rajan and Selvam)
As filmmaker, you convey your stories, thoughts by films. And then comes the need to try to get film out to a larger audience in a rich and diverse content Internet ecosystem. But you realize that you are not alone trying to achieve what you seek. Every story around you is striving hard to find its own voice among the noise?
Shortfundly helps you strengthen that voice of yours to distinct your identity in the noise. It is a technology-driven platform enabling the process of discovering audiences: for local and regional films to be consumed locally, and create a gateway to a global audience.
Launched on October 7, 2014, Shortfundly is a fast growing market in online video sharing space today! Its target market is short film making and sharing industry (entertainment industry). Shortfundly is focused towards are building three things:
Linkedin for shortfilm makers
Dedicated short film video discovery platform
Crowdfunding platform for shortfilm makers
"These are not three different platforms. This is one platform. We call it as "Shortfundly". That's our Unique Selling Point (USP)" says Selvam.
With a growing audience to the films, Shortfundly aims to support both consumers and producers of film content in this thriving ecosystem.
Shortfundly: At a glance! 
Who?
Shortfundly is a digital video platform to watch and share your short films. It helps you to get more views to your short films and obtain ratings for your film. This rating and feedback will help you to get an idea where you are good and where we need to improve your skill set.
What?
It is a community of people who plan to collect short films and put all in one place. So, Shortfundly provides you with all regional, location-based short films in one place and power to share with your friends and family members.
Mission?
Shortfundly aspires to assist people to engage more with short film industry experts. It goals to become a place where anyone can watch and share short films and get funded for feature films. It aims to be a new home for young short film directors.
Challenges?
A fragmented short film industry is proving to be tribulation to Shortfundly. Again, reaching out to 'established contacts' of the industry is a struggle!
Growth?
Within short period of time, Shortfundly has been able to collect more than 20,000+ short films in different Indian languages. Moreover, a benchmark with 5,50,000+ unique video views so far suggest that people enjoy watching what Shortfundly got to offer.
Currently, it consists of a team of five. It is primarily focusing on India market especially TamilNadu, Kerala and Andhra Pradesh (3 states).
Shortfundly is also looking for funds and a plan to launch a short film festival through its brand is in pipeline!
 (All the images and content are endorsed by Shortfundly)
Comments
comments