Founded in the year 2016, Skillbox is an innovative social network, or to be more specific, an art social network and discovery platform. It helps artists from varied fields, starting from but not limited to – musicians and bands, DJs and producers, session artists, photographers, designers, and illustrators to connect among themselves and also with enthusiasts and businesses.
In 2017-18, the platform has witnessed enormous growth with more than 2000 artists and 100+  venues being connected, as well as 1200+ gigs being facilitated. What's more? more than 1 crore of business has also been generated for artists and businesses across various categories during the same period. This unique platform has several services to cater to the needs of professionals and amateurs.
About the Founders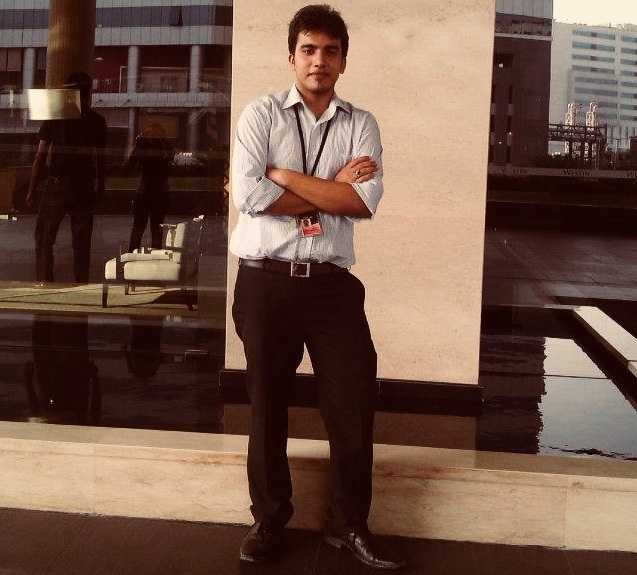 Anmol Kukreja, Ravi Pardhi, and Nitish Bhardwaj founded Skillbox in 2016. Anmol Kukreja is presently the CEO of Skillbox. Being a technology expert and an art lover, Anmol always wanted to create a platform that would help artists to showcase their talents and at the same time, would bridge the gap between artists and clients leveraging technology.
As the CEO of Skillbox, Anmol Kukreja is responsible for chalking out the vision of the company and devising the overall growth strategy. He also monitors the company's HR practices, as he believes "a great team and a productive and culturally sound work environment are instrumental in a startup's success".
Ravi Pardhi is the Co-founder and CTO of Skillbox. He is an Electronic and Communication Graduate with more than 9 years of experience in product development, R&D, engineering, and quality control.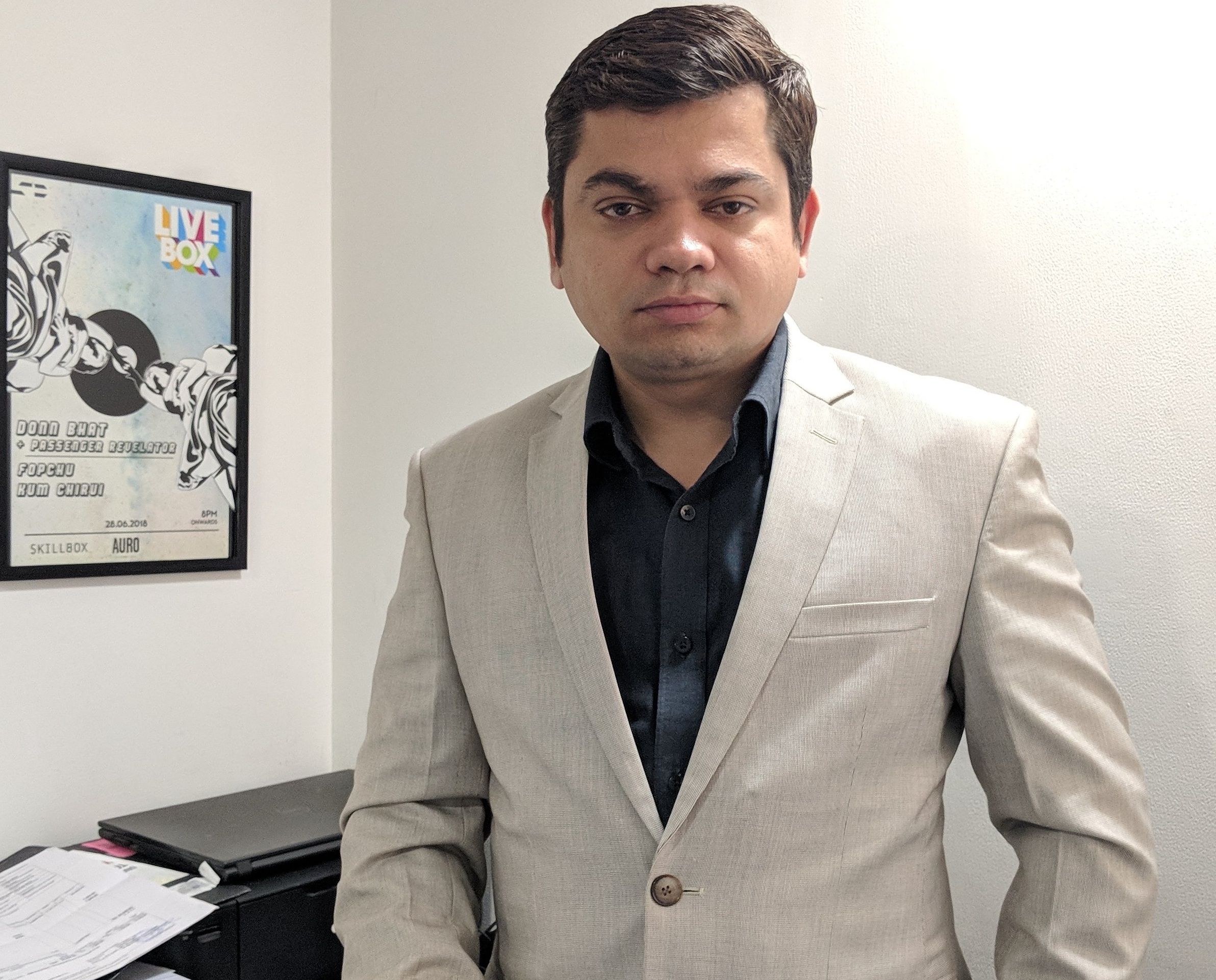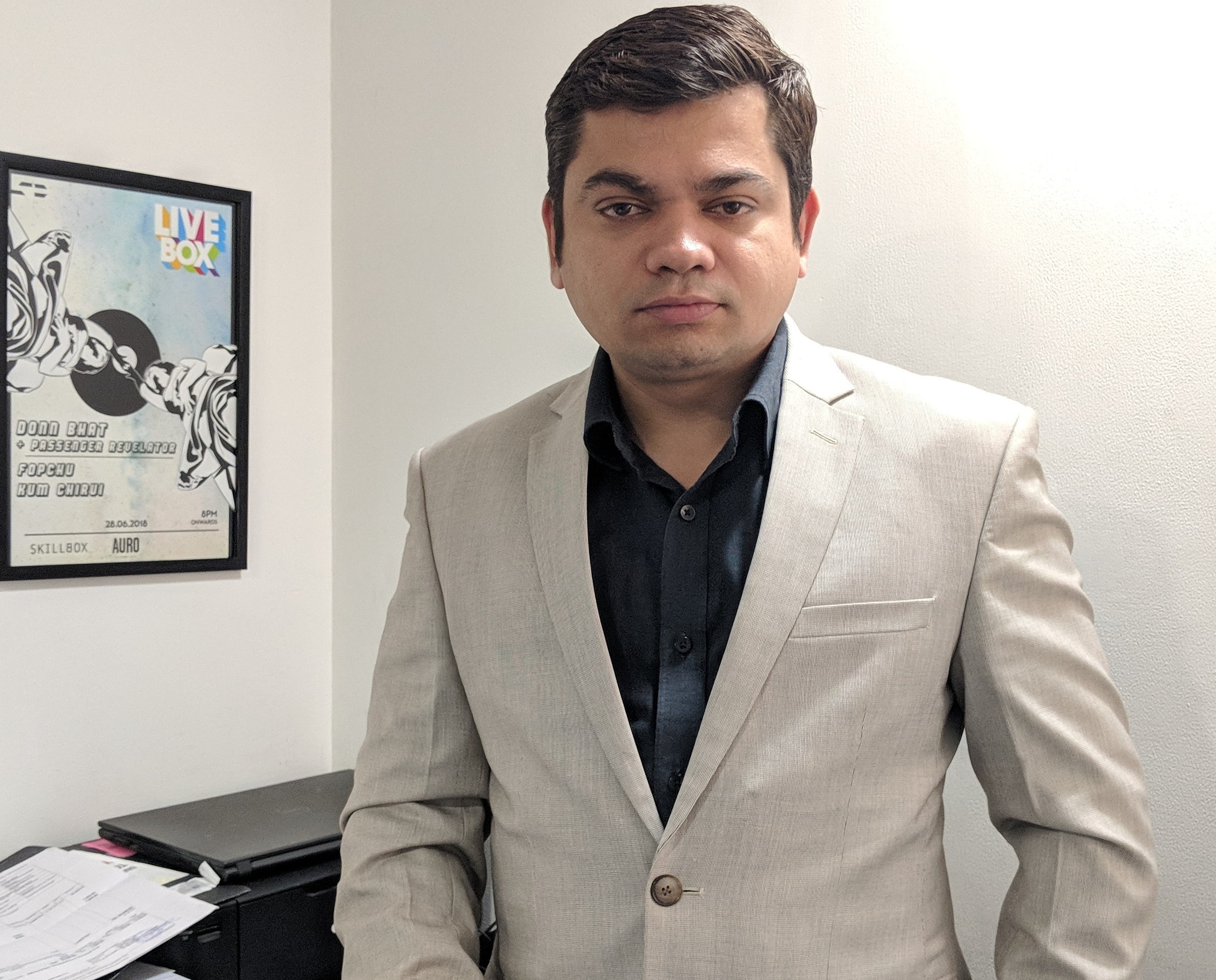 He is responsible for designing and maintaining the technology architecture and stack, deciding the technology strategy, and guiding a team of developers with programming, solution design, and integration.
Nitish Bhardwaj, another co-founder of Skillbox is presently holding the post of CMO. With an art and music background and an expertise in programming, music business, and music technology, he supervises the creative development, intellectual property, operations and business, and marketing growth (from conception to execution) of SkillBox.
So, What Inspired Them to Found Skillbox
The live music space in India is mostly an informal economy. So, an artist has to face a lot of uncertainties regarding payment, legal issues, and also whether the venue where he or she is going to perform is well-equipped to meet all the technical requirements. Similarly, businesses also encounter numerous problems while discovering and connecting with genuine and talented artists.
In the words of the SkillBox founders, "As an artist, we were never sure if we will get duped of our money, or whether the venue was equipped to handle our technical requirements. We realized that live music space in the country, for the large part, is an informal economy."
They further added, "We also realized that as a business as well, you are always taking a risk on the artists you are booking and if you are a new venue, it can quickly get overwhelming."
There are several moving parts to organizing a live music event – from sound engineers, acoustics, light technicians, promoters, to finally, artists. And then things can go wrong at any moment and if that happens, it means loss of money.
This realization eventually brought about the idea of Skillbox, an evolving ecosystem that serves as a one-stop destination for artists, as well as venues. Both artists and venues can find everything they need for their careers and businesses respectively on this platform. Skillbox, according to its founders, can bring structure and transparency into the system.
What is Unique About Skillbox
Skillbox offers a range of unique services. For example, they have the Artists Profiles section, which enables artists to create visually appealing profiles and thus, gain visibility while promoting themselves.
StreamBox is another innovative service available on this platform. It provides a reliable way for musicians to showcase their work to discerning audiences online and also monetize their work. Musicians can also stream their music videos with the highest production values using this feature.
Moreover, by leveraging data science, Skillbox generates insightful trend reports to give a boost to the careers of these artists. Other key features include a feed section that makes it easy to publish and sell art and a discover section that facilitates the discovery of thousands of artists for enthusiasts and businesses.
The blog section, on the other hand, caters to the news and knowledge needs of the community. Apart from these major services, it provides consulting services to artists and businesses and drives independent musicians through carefully built, on-ground activities like gigs, showcases, and workshops.
The Current Industry Trend and Skillbox
The entertainment industry, leaving aside the physical or digital sales, is mostly an informal economy. And a large section of independent artists, especially in the music industry, tend to gain the most by playing live.
A great majority of Indian people are fans of Bollywood music and since Bollywood produces a plethora of different types of music, this is sufficient for most music lovers. Therefore, the demand for Bollywood music across the nightlife joints is huge and has been rising continuously.
However, over the last couple of years, with the efforts of certain individuals and groups, independent live music and dance music have also been thriving. In fact, both independent and dance music have grown into a healthy industry in recent times and many artists have been working in all three domains – Bollywood, Independent Music, and Dance Music.
"This kind of a space is exactly where SkillBox thrives best in helping the artists and venues thrive while also catering to enthusiasts who are the driving force in the next industry", remarked Anmol Kukreja.
On the streaming front, Skillbox, according to its founders, is aiming to provide artists with an easy-to-use interface and a medium for transactions which they are entitled to by signing up and hosting their music and art.
The Journey So Far and Ahead
Elaborating the journey of Skillbox till date, its founders said, "The journey so far as a team and individuals has been incredible. We have a diverse group of individuals from various backgrounds who act in cohesion to deliver all that we are working towards.  We have a dedicated team of developers and creatives who work to build a better version of SkillBox day in and day out."
They also explained how the SkillBox team while catering to artists and businesses, has always kept in mind the consumers who have helped level the playground for independent artists so as to enable them to pursue their passion and work with more belief.
Therefore, the scope of SkillBox goes beyond just the live space or facilitating events and spaces for artists and businesses. In fact, SkillBox reaches across the World Wide Web and helps enthusiasts to play an important role and make a difference.
But the journey of the SkillBox, just like any other startups, is not free from trials and tribulations. The SkillBox team too faced a number of roadblocks, especially while starting the venture. Getting like-minded people onboard and thus, growing the community and making it a driving force has been a slow, yet steady process.
According to the founders, they are extremely happy with what they have been able to achieve in the first year of their existence and are looking forward to many more years to come.
The Strengths of SkillBox
What makes Skillbox truly unique and stands out in the crowd is the fact that it is the only platform that caters to all art genres including musicians, producers and DJs, designers, and visual performance artists. With SkillBox, it is easier for artists to list, showcase their work to the world and network, and then finally, monetize their work.
At the same time, the platform also helps businesses to easily browse through a large directory of talented artists, see and evaluate their portfolios, and then book them instantly according to their specific requirements. The best part is that no middleman is required, as both artists and businesses can connect directly.
Moreover, SkillBox also serves as a knowledge repository. Since it is a social network platform, people share a lot of information, news, and ideas on it, which make it a unique repository of art-related information and knowledge.
The Funding Scenario
Skillbox has allocated its initial funds in a very well-planned manner, depending on the priority of different areas of the business. For example, it has and will allocate 40% of its funds in marketing. So, marketing can be termed as the main expense for the startup to attract more and more artists and fans on the platform.
Next to marketing, a major portion of funds has been invested in technology and design, as it is at the core of its business. They have allocated about 24% of their funds in Technology and Design and in future, they are planning to invest a good 28% of the allocated funds in this area.
The Skillbox founders also understand the importance of a good working culture and therefore, they have invested about 12% of their allocated resources for HR & operations.
On the other hand, innovation which is the key to the growth of any enterprise has been allocated 14% of the resources. The Founders of SkillBox let us know that the startup venture will continue to gather feedback from users, partners, and investors, in order to innovate and bring in new features and modules.

Finally, to make sure that the startup continues operating in the most efficient way possible while correctly licensing content with major labels, they are allocating up to 10% of their available funds to legal and finance. In the coming days, Skillbox is planning to head towards another round of seed funding.
So, Skillbox is basically bringing artists and businesses on a single platform in order to transform and streamline the live music space in India. This is truly a commendable task as it has helped artists and businesses overcome the problems they encounter while connecting with one another.

Comments
comments