Netflix, the streaming giant, is set to release its fourth-quarter earnings report, which is highly anticipated by investors and analysts. The report will provide insight into the company's financial performance, specifically in regard to its ad-supported service, which was introduced late last year.
While Netflix's hit shows such as 'Stranger Things' and 'The Watcher' helped the company add 2.4 million new subscribers in the September quarter, the introduction of the cheaper ad-supported platform may have resulted in slower revenue growth. Analysts predict a 1.6% growth in revenue, the weakest since the company went public in 2002, reaching $7.837 billion.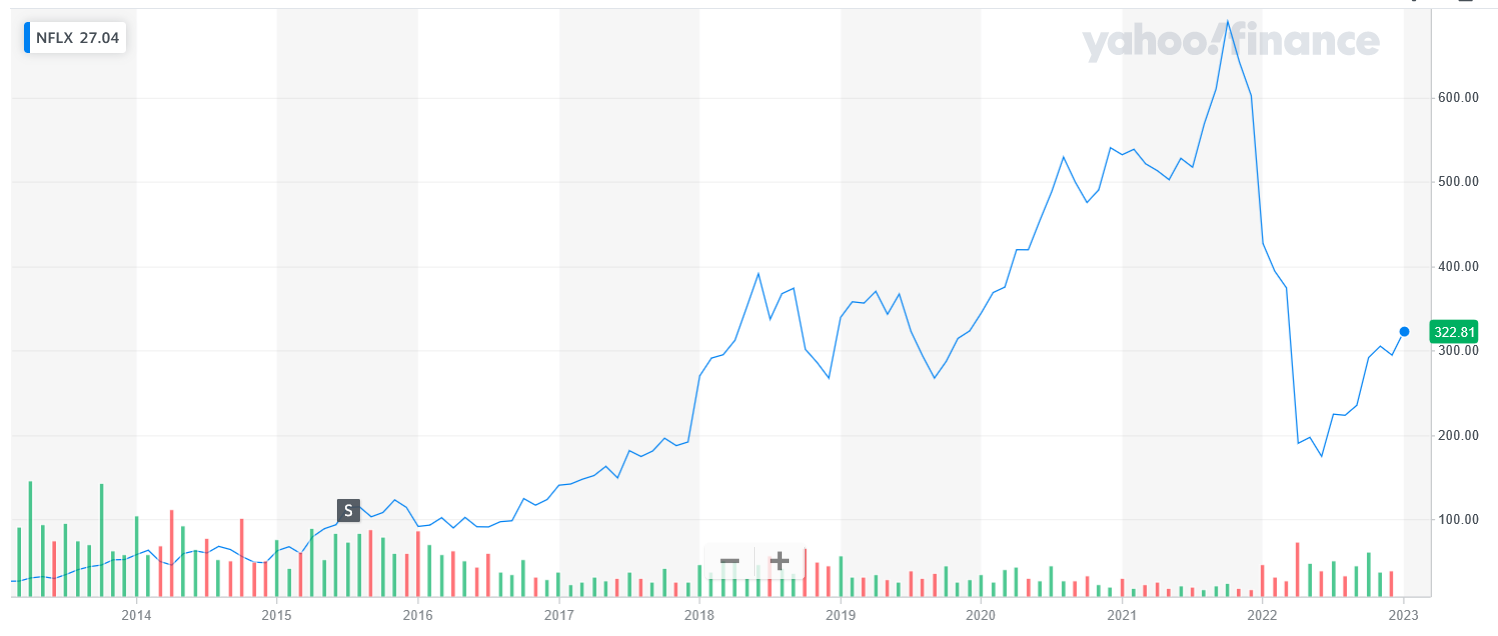 However, media outlets have reported that Netflix has had to refund some ad spending commitments due to disappointing subscriber gains for the ad-based platform. The reliance on ad-supported sign-ups, in addition to higher content costs and the impact of a stronger U.S. dollar, is expected to greatly affect Netflix's bottom line.
Analysts estimate earnings to be around 44 cents per share, a 61.5% decline from the same period last year.
The streaming industry, including Netflix, has raised prices for its basic and premium offerings to offset the impact of its cheaper service.
However, revenue per user, a key industry metric, is likely to be impacted during the transition. This is a challenge that Disney, a rival streaming platform, also faced as it added 14.6 million subscribers over the three months ending in September, but saw a decline in revenue per user.
The services offers by Netflix streaming
Netflix's offerings now range from $6.99 to $19.99 per month, and the company has stated that content spending will remain around the $17 billion range for the next few years. In October, Netflix informed investors that it would no longer provide detailed guidance on subscriber additions, but would focus on revenue growth as the primary top-line metric.
As the company develops new revenue streams such as advertising and paid-to-share, it will be interesting to see if investors prioritize profits or allow Netflix to highlight revenue growth as it expands its platform offerings while potentially posting a decline in quarterly earnings.
Overall, the upcoming earnings report will provide a lot of insight into Netflix's current position and its prospects for the future. While there are certainly challenges that the company will have to contend with, it has proven to be resilient in the past, and it will be interesting to see how it adapts to the changing landscape of the streaming industry.
The company also needs to continue to find ways to reduce its costs, such as its content expenses, and to continue to find new revenue streams. With the streaming market becoming more crowded, it will be important for Netflix to continue to innovate and adapt to ensure its continued success in the future.