For many of us our food is a very important ingredient of our lifestyle ! A special meal once in a week can act as a stress buster, lift our spirits and can refuel us to keep going through the rest of the week ! However, taking time out from our busy schedules to cook that special meal or even to go to a restaurant for that special meal can be a challenge. The guys at Slyly Simple totally understand your situation and they now bring a gourmet experience to the comfort of your own homes!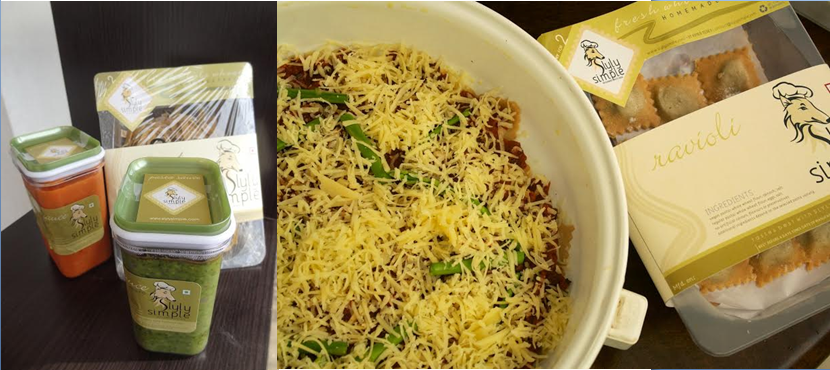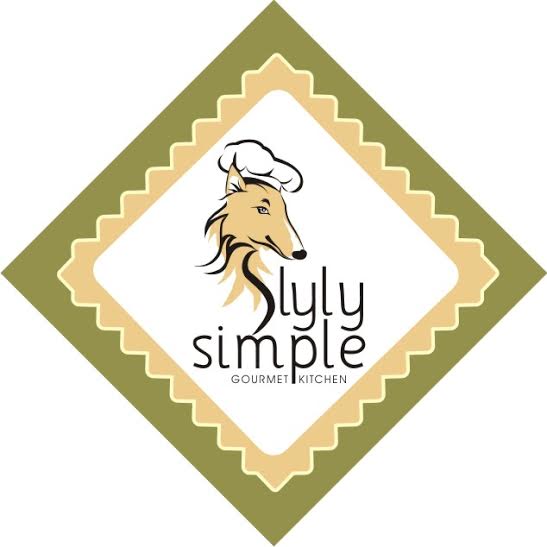 Slyly Simple Gourmet Kitchen creates hand crafted, fresh, whole wheat pasta and pasta sauces which are packaged and distributed such that people can cook themselves a gourmet meal with basic kitchen equipment and with limited cooking experience. Their products are made from natural ingredients of the best quality and are made for people who value good taste, good health and gourmet experiences in the comfort of their own homes. The products are truly an ideal solution for home made gourmet meals in the middle of our hectic, urban routines! "Traffic and parking is always a problem, and one usually craves the food more than the venue. With Slyly Simple one can create dine-in occasions at home, making it easier, cheaper and healthier" says Surabhi Ganguly, founder , Slyly Simple.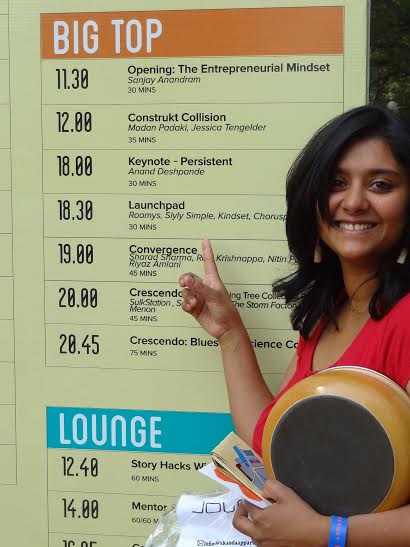 Slyly Simple was founded by Surabhi Ganguly in May 2014. Surabhi is an engineer by education and has worked for more than 10 years in the corporate world. Her job made her travel across Europe and while she travelled and experienced different cuisines, she found her calling in food.
Ensuring the consistency and quality of product and winning the trust of your customer is a daily challenge for every business in the food industry. Slyly Simple tries to overcome this challenge by making sure that their products and services are of the best quality. "Our products are made from scratch using fresh, natural ingredients. We add absolutely no preservatives, artificial colours or flavours, which automatically makes our products more sought after than anything produced in a factory. Additionally, we interact directly with our clients and offer home delivery, which makes the whole experience very convenient and memorable. We have created a Gourmet Club for our regular customers so that they can get a regular, door delivered supply of Slyly Simple products" says Surabhi.
The company was officially launched in May 2014 after spending some time testing markets and products. The company is based out of Bangalore and provides services in Bangalore and Pune.From among thousands of entries, Slyly Simple was recently selected by the Construkt Festival in Bangalore as one of the 'Launchpads'. Slyly Simple has strong products and operations in place and marketing will remain the primary focus area for the company in coming few months.Slyly Simple is also looking for funding to scale its operations.
Slyly Simple can be contacted at : Email: contact@slylysimple.com, Phone: +91-99166-75959
You can log on to Slyly Simple at http://www.slylysimple.com/