Smart Exchange program is an exclusive program for Samsung users where they will be allowed to trade in their old Samsung phone for a way more attractive pricing. Let's take a deep look into it: After releasing the Galaxy S23, the flagship model of the new S series, on the market, the Korean giant Samsung really found itself in the top headlines. Guess what else? In fact, the moment the sale was announced, the new Galaxy S23 model was sold out.
Even though the new flagship models are running out of stock, if we compare the launch prices of the Galaxy S23 models with the previously launched Galaxy S22 models, there is actually a significant price increase in the new models, which actually causes many consumers to question whether they should upgrade to a new Galaxy S23 models. But hey, if you've been wanting to update to the most recent Galaxy S23 models with your older Samsung Galaxy phones, you may be having a terrific opportunity to do it right now.
Samsung Galaxy S23 models – Smart Exchange Program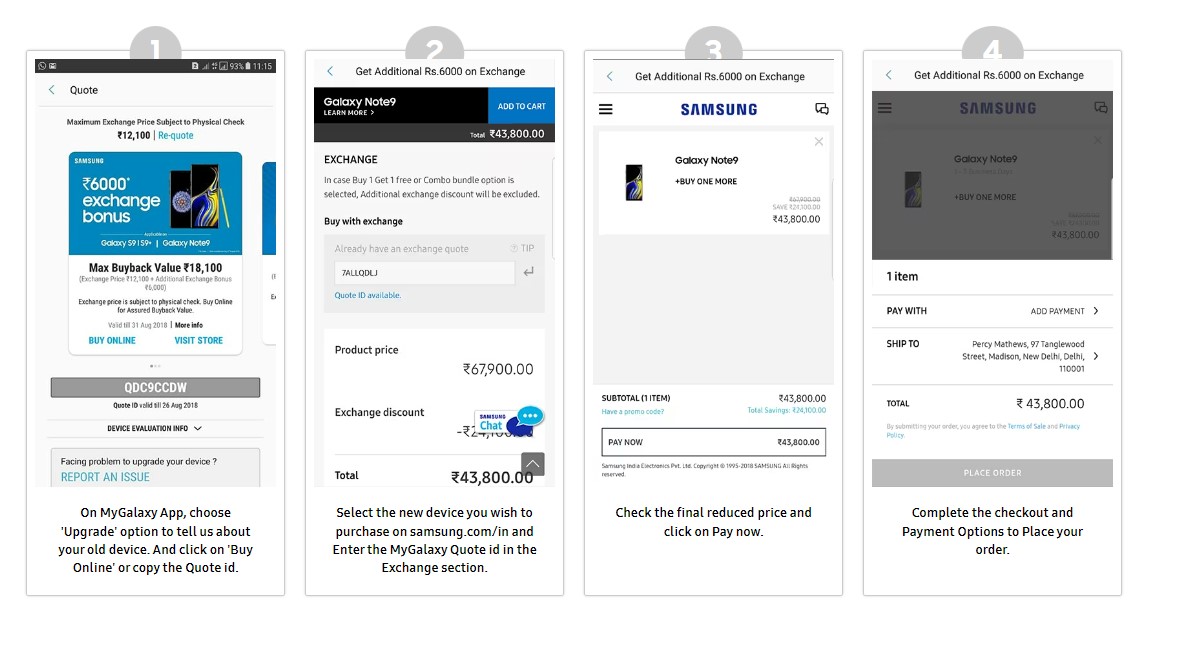 After the new Samsung Galaxy S23 models were released, there have been numerous reports claiming that many customers were unhappy with the new, higher prices. However, if you happen to be a member of the Samsung family, you can take advantage of the new, exclusive Smart Exchange Program to receive an additional discount of up to Rs. 30,000 for the top-end Samsung Galaxy S23 Ultra smartphone.
How to avail discount with Smart Exchange Program?
If you are owning a Galaxy flagship then older you are eligible to be a part of getting the new Galaxy S23 model through this Smart Exchange Program. Here is the step you can follow to buy the new Galaxy S23 models with Smart Exchange Program:
Step 1: Visit the Samsung Galaxy Exchange Program Website.
Step 2: Enter your location pincode after which the systems will be checking if this Smart Exchange Program is available in your location or not. (Possibly it will be available in all major locations).
Step 3: Then, you need to provide details about the older Galaxy flagship you are using. The details asked here include the IMEI number and the condition of the phone and also whether you have the official retail box and accessories or not.
Step 4: Samsung will then provide the discounts that qualify. The maximum discount offered is Rs. 25,000, and the smartphone must be in an operational condition without any dings or scratches. Additionally, it must be packaged in the official smartphone box with premium accessories.
Are there any other discounts announced with Exchange Program?
Besides trading in your older Galaxy flagships, Samsung is also offering extra discounts on Pre-booking and also an extra discount worth Rs. 8,000 on using HDFC Credit Card. Also, you will be able to buy a new Galaxy Watch and the new Galaxy Buds Pro for a massive price slash of around 70-80%
Buy Samsung Galaxy S23 Ultra with Samsung Galaxy S20 Plus
We have a Samsung Galaxy S20 Plus at our home, and when I verified the price, it was included with original Samsung packaging and had no dents or scratches. I estimated the total exchange value to be close to 25,000 rupees. And then I received the final cost to get the Samsung Galaxy S23 Ultra for only Rs. 85,000 after adding an additional discount with the HDFC Card and also the exchange program value.