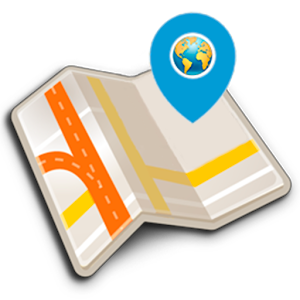 New Delhi, April 23: Pitching for greater use of intenet-based mapping solutions, a study has found that smart maps can boost productivity and help improve emergency service response while saving over USD 8 billion in the country.
According to the study conducted by advisory firm Dalberg and industry chamber CII, smart maps can be useful in development of smart cities, while facilitating huge economic benefits for citizens, businesses and the government alike.
"Built on detailed analyses of nine high-potential uses of maps, the study highlights that smart maps can help India gain upwards of USD 8 billion in savings and value, save 13,000 lives and reduce one million metric tonnes of carbon emissions a year in top cities alone," Dalberg Global Development Advisors Principal Pritha Venkatachalam said.
The study also said that smart maps will make commuting more efficient in India, helping consumers and businesses alike to save time and money.
"The Transport Corporation of India estimates that India loses USD 11 billion annually due to traffic congestion on highways alone. By providing real-time updates and accurate traffic information, smart maps have the potential to save USD 1.6 billion in productive time and fuel, and 1 million metric tonnes of carbon dioxide emissions," it added.
Smart maps can also sharpen emergency service responses, it said.
"India's urban emergency services respond to 10.8 million emergency calls daily, half of which are ambulance calls. The average ambulance response time in India is 15 minutes, nearly twice the international standard," the report stated.
By tying addresses to locations, smart maps can help eliminate the uncertainty about where callers are, reducing response time by up to 25 per cent.
Besides, smart maps can also route responders around road closures, traffic jams, and other obstacles.
It will also help increase revenues to local retailers by USD 2.2 billion and save users 12 million hours in lost time, apart from an impact of USD 1.9 billion from increased foreign tourist spending.
Even the road logistics industry can get to save about USD 1.4 billion through these maps.
Estimates suggest that less than half of the country's five million kilometers of roads are mapped today while only 10-20 per cent of the country's businesses are listed on online maps.
"With the second-largest smartphone market in the world and one of the fastest-growing Internet economies, India is in a unique position to tap into the value of smart maps," Google Director Product Management Maps Manik Gupta said.
Google Maps has one billion users globally. The company does not give country-specific numbers.
Comments
comments