Solana, after enduring nearly a year of uncertainty linked to FTX, has exhibited remarkable resilience. Despite concerns of a potential sell-off due to FTX's substantial crypto holdings, Solana's cryptocurrency has managed to surge in value.
The FTX Decision and Solana's Response
On September 13, the Delaware Bankruptcy Court granted FTX, a significant cryptocurrency exchange, permission to liquidate its digital assets. FTX currently possesses more than $3.4 billion in various cryptocurrencies, with a significant $1.16 billion invested in Solana (SOL). This staggering amount accounts for a substantial 20% of Solana's total market capitalization.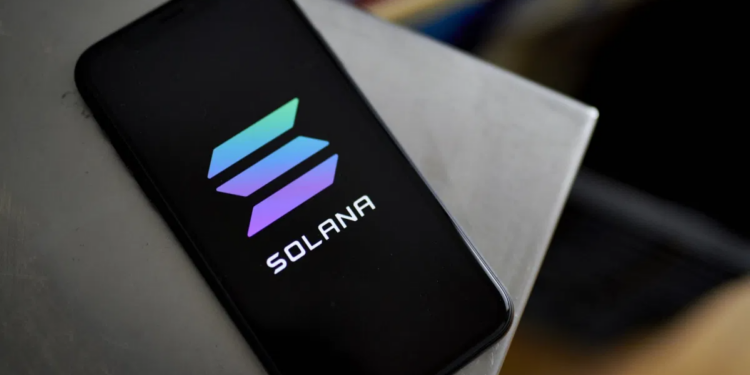 However, even in the face of this revelation, Solana's price has displayed remarkable stability, showing consistent growth. Since Wednesday, when SOL was trading at $17.31, the token has seen a 5% increase in its value. By Friday, September 15, SOL was trading at $18.95, boasting a market capitalization of $7.8 billion.
The Factors Behind SOL's Resilience
The market's relatively optimistic sentiment regarding this development can be attributed to the expectation of minimal selling pressure. Despite being authorized to sell its holdings, FTX is unlikely to do so in large quantities. The exchange has imposed its own limits on liquidations, capping them at $200 million worth of assets per week.
FTX has taken this approach to prevent a sudden devaluation of the tokens it holds as assets, thus shielding Solana from excessive selling pressure in the short term. Additionally, a significant portion of FTX's tokens is not immediately available for sale, as they will vest over the course of the coming years, further insulating Solana from selling pressure.
It is essential to acknowledge that Solana's resilience may not solely reflect its strong performance but also the degree to which the token has already declined. In the past 30 days, Solana has experienced an 18% drop, indicating that market participants have already factored in the potential FTX selloff.
On the Other Hand
FTX's decision to liquidate a substantial portion of its assets, especially after securing court approval, may draw the attention of regulatory bodies globally. High-profile liquidations, particularly when executed by major players like FTX, have the potential to create a perception of instability within the crypto sphere.
Why This Is Significant
Comprehending the broader implications of significant market decisions, such as FTX's liquidation, empowers traders and investors to make more informed choices, potentially safeguarding their investments.
About Solana-:
Solana, a rapidly emerging blockchain platform, has garnered significant attention in the world of cryptocurrencies for its remarkable performance and innovative features. Launched in 2020, Solana was designed to address some of the scalability and speed limitations of earlier blockchain networks, making it a promising contender in the decentralized finance (DeFi) space.
One of Solana's standout features is its high throughput capability, with the capacity to process thousands of transactions per second, thanks to its unique consensus mechanism called Proof of History (PoH). This novel approach timestamps transactions before they are added to the blockchain, enhancing efficiency and reducing confirmation times.
Solana's low transaction fees also make it an attractive option for users and developers alike, enabling cost-effective DeFi applications and decentralized exchanges. Furthermore, its compatibility with Ethereum's Solidity smart contracts makes it easier for developers to migrate their projects to the Solana ecosystem.
Note: please do your own due diligence from trusted sources.