According to Bloomberg News on Sunday, Spotify Technology is considering reductions as early as this week in an attempt to reduce expenses, following firms like Alphabet Inc, Amazon.com Inc and Microsoft Corp who have lately removed thousands of employees.
The individuals did not specify how many jobs will be removed. In October, 38 workers from Spotify's Gimlet Media and Parcast podcast studios were let go. Roughly 9,800 people are working for the industry leader in streaming music, based on its third-quarter results report.
Microsoft Corp., Amazon.com Inc., Alphabet Inc., the parent company of Google, and Meta Platforms Inc. have all lately reported workforce layoffs. During the epidemic, tech businesses expanded overall staff numbers; however, in reply to bleak economic prospects, they were required to make layoffs.
The anticipated cuts were not addressed by a representative for Spotify.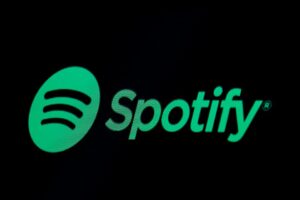 Starting in 2019, the corporation made a major investment in podcasts. It invested more than $1 billion to acquire podcast networks, production equipment, a hosting system, and licenses to well-known programmes like The Joe Rogan Experience and Armchair Expert.
However, the expenditures have put shareholders' tolerance to the test. As investors queried when they'd start receiving returns, shares dropped 66% last year. In June, officials from Spotify estimated that its podcast segment will make a profit within the next one to two years.
More on Spotify:
On April 23, 2006, Daniel Ek and Martin Lorentzon established Spotify, a privately held Swedish supplier of media services including audio streaming. With approximately 456 million monthly active users, including 195 million paid members, as of September 2022, it ranks among the biggest music streaming service providers. Through a private equity firm with a Luxembourg City address, Spotify Technology S.A., Spotify is traded as American depositary receipts on the New York Stock Exchange.
More than 82 million songs, including those subject to digital copyright issues, are available on Spotify from record labels and entertainment firms. Basic functions are free with commercials and restricted control as part of a freemium service, however, other functionalities like offline streaming and commercial-free listening are only available with paid memberships.