On Monday, Spotify Technology SA said it would slack off 200 employees in its podcast division, which is about 2 per cent of the audio streamer's global workforce.
The company has complied to aggressive methods of expansion to compensate for its earnings from music streaming with other revenue-generating formats including podcasts, spending more than $1 billion on them and adding popular names such as Joe Rogan and Meghan, Duchhess of Sussex, to its brand campaign.
"We are expanding our partnership efforts with leading podcasters from across the globe with a tailored approach optimized for each show and creator," Spotify said.
The company said in January it planned to cut 6% of its staff and would take a related charge of up to $50 million.
The layoffs are part of an effort to amend how the streaming company handles its partnership with "leading podcasters from across the globe."
According to an SEC filing, in 2020, Spotify's global workforce was 8,359 people, with 4,332 of those employees in the United States.
The layoffs were announced by Sahar Elhabashi, vice president at Spotify, in a memo to employees. Those affected will be given with "generous severance packages," Elhabashi said.
Elhabashi said the "fundamental pivot from a more uniform proposition will allow us to support the creator community better."
According to an SEC filing, Spotify has spent a heavy amount to expand its podcast unit in the last three years. Since 2020, Spotify spent 493 million euros ($526 million), on four different take overs in the podcast space.
Spotify also entered into high-profile sponsorship deals with prominent names to enhance its profit margins.
The audio streamer did not immediately return a request for comment.
In January 2023, Spotify had announced that it will be conducting a round of layoffs that will affect around 6 per cent of its then global workforce. In its January earnings release, the company said that there were 9,808 full-time employees working for Spotify. The previous layoff round affected around 600 employees.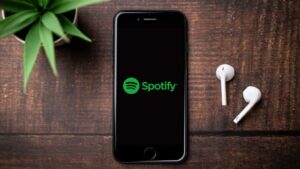 "Like many other leaders, I hoped to sustain the strong tailwinds from the pandemic and believed that our broad global business and lower risk to the impact of a slowdown in ads would insulate us," Spotify co-founder and CEO Daniel Ek said in a note sent to its employees in January 2023.
"In hindsight, I was too ambitious in investing ahead of our revenue growth. And for this reason, today, we are reducing our employee base by about 6% across the company. I take full accountability for the moves that got us here today," he added.
Ek's letter was quite lengthy compared to other internal memos announcing layoffs. In addition to this difficult announcement, he says that Spotify isn't efficient enough to ensure the company's long-term success.
"We still spend far too much time syncing on slightly different strategies, which slows us down. And in a challenging economic environment, efficiency takes on greater importance," he said.
The year 2023 has so far proved to be a specifically hard time for the tech industry as layoffs have reached unprecedented levels. According to "layoff.fyi," a website that tracks job cuts, 696 tech companies have laid off workers this year. As of May 18, approximately 197,985 tech workers have lost their jobs, and the number is expected to increase further.
The layoff tracker also highlights that the number of layoffs in 2023 has already surpassed the figures from the previous year. In 2022, a total of 1,056 tech companies decided to reduce their workforce, affecting approximately 164,000 employees throughout the year.
Big Tech has been ruthless
Some notable companies that have carried out significant layoffs this year comprise Meta, Amazon, and Microsoft. Twitter was one of the first major tech companies to conduct mass layoffs, snipping its global workforce in half following Elon Musk's acquisition in late October last year. The affect of these layoffs on Twitter's workforce in India has been particularly harsh.