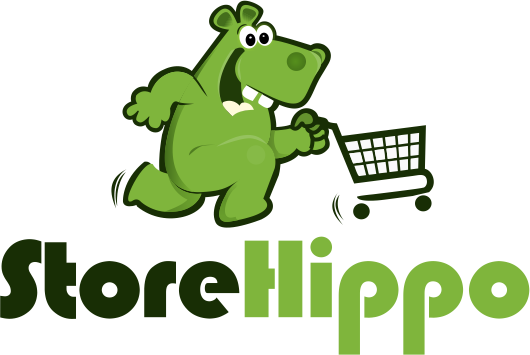 6th June 2015, Gurgaon: StoreHippo, the leading mobile e-commerce platform offers integration with Leading Payment Gateways for the benefit of SMEs and fledgling entrepreneurs who wish to launch their online stores. This service is of great benefit for the retailers since having reliable payment gateways is a must for success of an online store. Customers are likely to purchase products from those stores which offer the advantage of easy and secure payment solutions. In keeping with this scenario, StoreHippo is integrated with all leading payment providers for the convenience of the retailers to accept and manage payments.
StoreHippo has tie ups with Leading Payment Gateways like CCAvenue, PayPal, PayTM, Stripe, PayU, DirectPay, ZaakPay, CitrusPay and more! Merchants can accept payments through multiple options Credit Cards, Debit Cards, Net Banking, EMIs, Bank Transfer and Prepaid Wallets.
StoreHippo offers the added advantage of multi-currency and international payment acceptance on the platform. With our new feature, online merchants can also set IP based currency and price for a particular product.
All the payment gateways associated with StoreHippo are secure; SSL certified and comply by all the rules and regulations related to online payments. As an icing on the cake, all the Payment Gateways associated with StoreHippo have a free set up plan. The retailers do not have to pay separately for setting up payment gateways. In fact, the whole process of accepting payments works together seamlessly so that the retailers can have the advantage of a smooth business operation. With easy-to-use single page checkout process, the customers also stand to benefit as they can complete the payment process quickly while choosing their preferred way mode of payment.
Rajiv Kumar, CEO and founder of StoreHippo opines, "In this age of digital lifestyle and online shopping, integrating leading payment gateways on a storefront is of vital importance for an online entrepreneur. StoreHippo has effectively met this need by offering integrations with leading payment gateways along with multi-currency and international payment acceptance."
StoreHippo, a product of Hippo Innovations Pvt. Ltd, is well positioned as a truly mobile ready E-commerce platform with a clear vision to tap the rising mobile commerce industry. StoreHippo thrives on working with the latest technology stack to create feature-rich online stores which offer a superior selling and buying experience. The mobile commerce technology makes the online stores fully functional and optimized for all web and mobile devices like tablets, mobiles and laptops. The retailers can also opt for Mobile Apps (iOS and Android) for their stores. Online merchants can avail services like Cash on Delivery (COD), Integration with leading Logistics Providers & Payment Gateways, Marketplace Integration, Multi-vendor feature, and SEO ready sites, Social Media Integration, Responsive Web Design and many more features.
Comments
comments