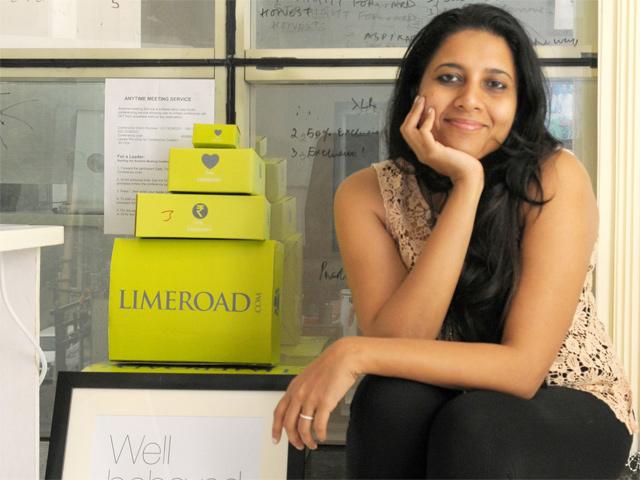 "LimeRoad.com was the inception of an idea that came to me while reading a glossy magazine  during one of those rare 'me time' moments after the birth of my second child in London. As I  flipped the pages of this beautiful magazine, I found a piece of jewellery I really liked, and I felt  the urge to reach out, touch it and buy it."
says Suchi Mukherjee, Founder and CEO of Limeroad.It was then that she realized that  no consumer technology existed that made discovery of lovely products easy and  entertaining, just like reading a lovely magazine, just like flipping lovely photos in an  album AND  there was also no place from where one could access the vast array of great products  that were being manufactured and shipped out of South-East Asia, the world's  manufacturing hub.
It is this though that led to the birth of LimeRoad, with the aim of creating the most extensive lifestyle platform for women's lifestyle products, combined with a completely new paradigm to  enable the discovery of products.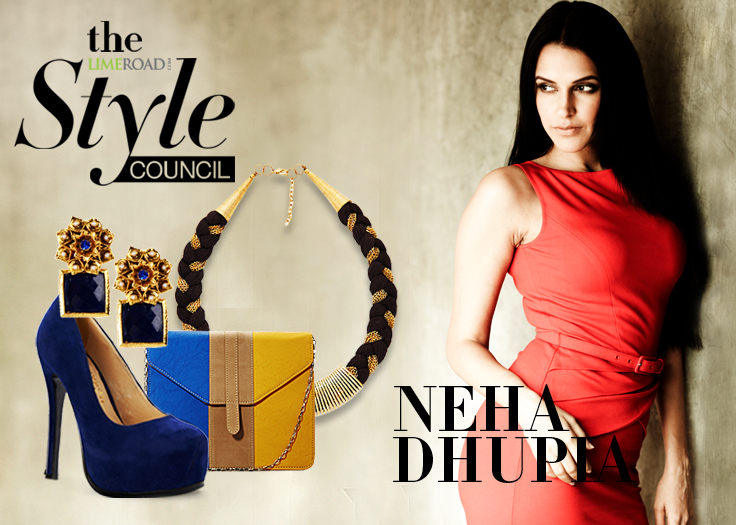 [box type="shadow" align="aligncenter" ]LimeRoad is a fun and exciting way to discover, share and shop. A technology heavy social- commerce platform targeted at the intelligent woman of today, it has an incredible width of carefully selected retailers, enabling customers to discover the best of lifestyle products across categories like apparel, accessories, home and non-perishable food. South-East Asia is the world's manufacturing hub for lifestyle products. LimeRoad's mission is to build the most extensive discovery platform for lifestyle products in South-East Asia.[/box]
Suchi Mukherjee along with Ankush Mehra, co-Founder & VP Supply Chain Operations and Prashant Malik, co-Founder & CTO joined hands to start LimeRoad in 2012.
Today, Limeroad is a 200+ member team of multi dimensional people ranging from IIT- techies to NIFT- design geeks who bring their vivacious personalities to work each day.  The team at LimeRoad works with the sole objective of making the online shopping experience so delightful that it becomes the online destination for women, who like discovering gorgeous, "hatke" products at  affordable prices.
The company positions itself as a unique discovery platform for lifestyle products and has a number of initiative that drive this differentiation.
"A steady stream of linear jpeg images works for hard categories, much less so for lifestyle. Hence, we created an interactive interface in the magazine, and as great believers of open-source innovation &  discovery, combined in-house curated discoveries is what our users discover and love. We have equipped our users with a proprietary tool, the scrapbook, which enables them unleash their  creativity. 60% products that you see on the website are exclusively available on LimeRoad.com and the looks curated by our Scrapbookers are 100% unique to LimeRoad.com. These two factors ensure that we are constantly bubbling fresh content."
says Suchi. The company has also gone out and built really strong partnerships with a rich selection of retailers and regional brands across India, who they believe deserve to be in the spotlight. Limeroad is creating a pipeline for these unique products to be connected with consumers through a new curated way.
Prior to starting Limeroad, Suchi has spent more than 16 years of her professional career in UK working with organizations such as Virgin Media, Skype, eBay and Gumtree at very senior positions. Most recently, Suchi was the head of Gumtree, UK's largest online classifieds business.
Like every startup faces, Limeroad also faced a number of challenges when they started. Some they tackled, some challenges are ongoing and the company keeps working its way out to deal with these.At the very beginning, finding great people for the team: the combination of skill and real can-do was a big challenge for Limeroad. Complexities with basic infrastructure, including things as basic as reliable internet, complex bank process, involved RoC processes was also a challenge, something that the company keeps working on on an ongoing basis.Limeroad's endeavour is to provide unique products and for this the ecosystem may or may not be of vendors who are professionally geared for the backend. Partnering with them to ensure a sustained stream of products is an ongoing task.
Limeroad plans on becoming South East Asia's largest online discovery platform over the next couple of years.
So what is it like being an entrepreneur in India ?
"Entrepreneurship is hard; for men and women alike. In India three factors heighten the  challenges
• The lack of a strong set of mentors / ecosystem to fall back on for guidance, brainstorming and help along the entrepreneurial journey
• Relatively low risk appetite among the venture capital community : a preference for higher degrees of certainty; we were very fortunate to have a strong product-centric set of investors
• High cash compensation expectations of the relatively hard to find high-quality talent"
says Suchi.Being a women entrepreneur and being a very successful one, what does Suchi feel about the climate for entrepreneurship for women in India?
"Liberalization of the economy has opened up many more avenues for women, so has privatization, proving to be hugely beneficial to women entrepreneurs. Today, the policy and  institutional framework for developing entrepreneurial skills, providing vocation education and training has widened the horizon for economic empowerment of women."
she says.And a word of advice to other women trying to take the entrepreneurship path or trying to break the glass ceiling.
"To overcome challenges one needs to be highly deliberate. I was in many ways fortunate – though as they say fortune too is an outcome of perseverance. I worked very hard to ensure
– we surrounded ourselves with a strong set of investors and advisors
– we fought hard and scanned the country to find highly motivated talent who would throw themselves at problems
– I dug out all the people who had ever worked with my extended network of friends and families to find a set of reliable domestic staff
– This one was just a lot of luck — at home a highly supportive partner, parents and in-laws"
Comments
comments