For the first time since the blue tick got monetized, few govt officials from Taliban got themselves verified.
Earlier, the blue badge" denoted "active, notable, and authentic accounts of public interest" which deemed verified by Twitter, and could not be bought. Although now, users can buy them through the new Twitter Blue service.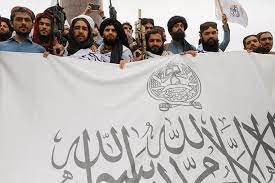 Ever since the monetisation of Twitter verification badges, for the first time two Taliban officials and four prominent supporters of the government in Afghanistan are currently using the authentication checkmarks.
Hedayatullah Hedayat, the head of the Taliban's department for "access to information", now has the tick.
He has 187,000 followers and he regularly posts information related to the Taliban administration. He had his paid-for blue tick removed last month, according to local media, but it has now been restored.
Abdul Haq Hammad, head of the media watchdog at the Afghan Ministry of Information and Culture, also has a blue badge on his account that has 170,000 followers.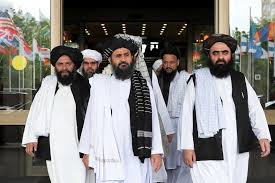 Prominent Taliban supporters have acquired the blue tick as well.
The presence of the Taliban officials on Twitter has triggered controversy in the West for some time.
In October 2021, former US President Donald Trump – whose account was removed from the platform after his supporters stormed the US Capitol – said: "We live in a world where the Taliban has a huge presence on Twitter, yet your favorite American President has been silenced."
"This is unacceptable", he added.
The Twitter Blue service was introduced in December.
It costs $8 per month, and an increased fee of $11 is paid by those using the Twitter app on Apple devices.
According to the platform, subscribers to Twitter Blue benefit from "priority ranking in search, mentions, and replies" to help fight spam and bots.
Before the introduction of Twitter Blue, none of the observed accounts for Taliban officials carried the blue tick mark – that was then used to indicate the identities of users verified by Twitter.
After the Taliban regained power in Kabul in August 2021, the group took over verified accounts run by the previous administration, including the Afghanistan Cricket Board. The sporting body's account now carries a gold tick.
Under Twitter's new policies, gold checkmarks indicate businesses, while grey ones are for other users, such as governing authorities.
Taliban officials and supporters are prolific users of Twitter, using the platform to share important messages.
Twitter did not respond to a request for comment.