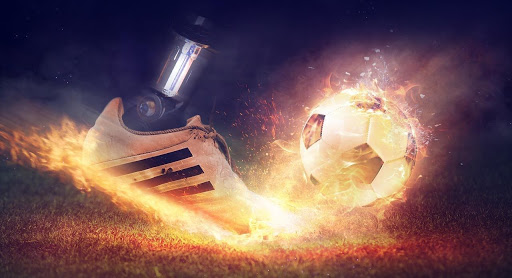 The gambling industry is always evolving due to technological advances taking place. It is making gambling more immersive than ever before and will continue to improve over the coming years. The mobile gaming industry is one of the most valuable in the world and as more people get connected via smartphone, it will continue to grow. Below are the main driving forces of growth in the industry.
Immersive 3D Graphics
Game graphics have improved at a staggering rate over the last 30 years and now there are countless titles you will find that use the latest 3D graphics to bring games to life. In the gambling world companies like Goldenslot have created slot machines to incorporate this type of technology. They are now becoming the main type of game that is using this technology to bring their games to life which has helped to increase popularity. 
Social Gaming
Social networks such as Facebook have allowed us all to be more connected and gaming companies are using this concept to create a new form of social gaming. Instead of playing games on their own, people can now play with their friends and connect with others with similar interests. In 2021 expect developers to take things to the next stage with immersive virtual reality social gaming on the horizon.
New Ways To Control Games
Technology has come on in leaps and bounds over the last decade and the way that it is possible to communicate with a computer is changing. Now there are all different ways such as facial and voice recognition along with gesture controls. These have been incorporated in the latest games which provide a much more immersive way to play.
Smartphone Gaming
The gaming industry would be a lot smaller if it were not for the introduction of smartphones. It has enabled gaming on the go so whenever someone wants they can access their favorite game. It has brought about a new type of casual gamer and now most people have at least one game they play on their phones.
Cloud Gaming
One area that is expanding fast and is going to be a game-changer is cloud technology. It is making gaming accessible to even more people as there is no requirement for storage space to play. It is cutting the cost and in 2020 you can expect to see more services like Steam gain popularity.
Players Creating Their Own Games
Technology is progressing at such a fast pace that new game such as Google's Dreams make it possible for anyone to create their own game. The technology took years to complete but now anyone prepared to spend a few minutes learning the basics can create an amazing game. These user creations are a new niche that is becoming extremely popular and in 2021 I expect that this area will see major growth.
Final Thought
The pace of development may slow down slightly over the next couple of years as developers have had to delay many new developments due to the Covid crisis. The pandemic is going to shape a new way of working and once it is over we will see a new world emerge.
Comments
comments