On March 23rd, 2023, Do Kwon, the founder of Terraform Labs, a blockchain and cryptocurrency firm, was arrested in Montenegro by local police. The arrest was made in response to a request from the United States, where Kwon is wanted on charges of money laundering and wire fraud.
Kwon is accused of using his company to facilitate the movement of illicit funds, including money from drug trafficking and other illegal activities. The US Department of Justice has been investigating Terraform Labs for several years, and Kwon has been on their radar for some time.
According to reports, Kwon had been living in Montenegro for several months, where he had been working on a new cryptocurrency project. Local police were tipped off about his whereabouts by US law enforcement, and he was arrested without incident.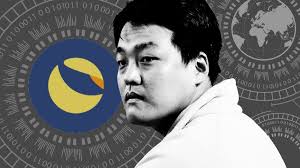 Kwon's arrest is the latest in a series of crackdowns by law enforcement agencies around the world on the use of cryptocurrency for illegal activities. While many in the industry have argued that cryptocurrency can be used for legitimate purposes, such as facilitating cross-border payments and providing financial services to the unbanked, there have been numerous cases of it being used for money laundering, tax evasion, and other criminal activities.
The arrest of Kwon is also likely to have broader implications for the cryptocurrency industry, as it underscores the risks of using digital currencies for illicit purposes. It is expected that regulators and law enforcement agencies will continue to tighten their scrutiny of the sector in the coming months and years, in an effort to combat the growing use of cryptocurrency for criminal activities.
Terraform Labs, which Kwon founded in 2018, is a blockchain-based platform that allows users to create and issue stablecoins, which are digital currencies pegged to the value of a particular asset or currency. The company has been praised for its innovative approach to the cryptocurrency industry, but its association with Kwon's alleged criminal activities has raised concerns about its long-term viability.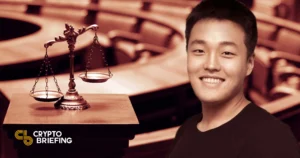 It is unclear at this stage what the impact of Kwon's arrest will be on Terraform Labs, but it is likely that the company will face increased scrutiny from regulators and investors in the wake of the news. The cryptocurrency industry as a whole is also likely to come under closer scrutiny, as law enforcement agencies around the world seek to clamp down on the use of digital currencies for illicit purposes.
In conclusion, the arrest of Do Kwon is a significant development in the ongoing battle between law enforcement agencies and the cryptocurrency industry. While many in the sector continue to argue that digital currencies have the potential to revolutionize the financial system, cases like this underscore the risks of using cryptocurrency for criminal activities. As the industry continues to grow and evolve, it will be essential for regulators and law enforcement agencies to remain vigilant and proactive in their efforts to combat the use of cryptocurrency for illicit purposes.
Comments
comments