Tesla CEO Elon Musk confirms that Tesla Cybertruck with Quad Motor will be a priority once the manufacturing starts in Giga Factory Texas. Also, Musk thanked the truck's front and rear-wheel drive modes. With this, the vehicle will be able to move like a crab, which means it can move diagonally.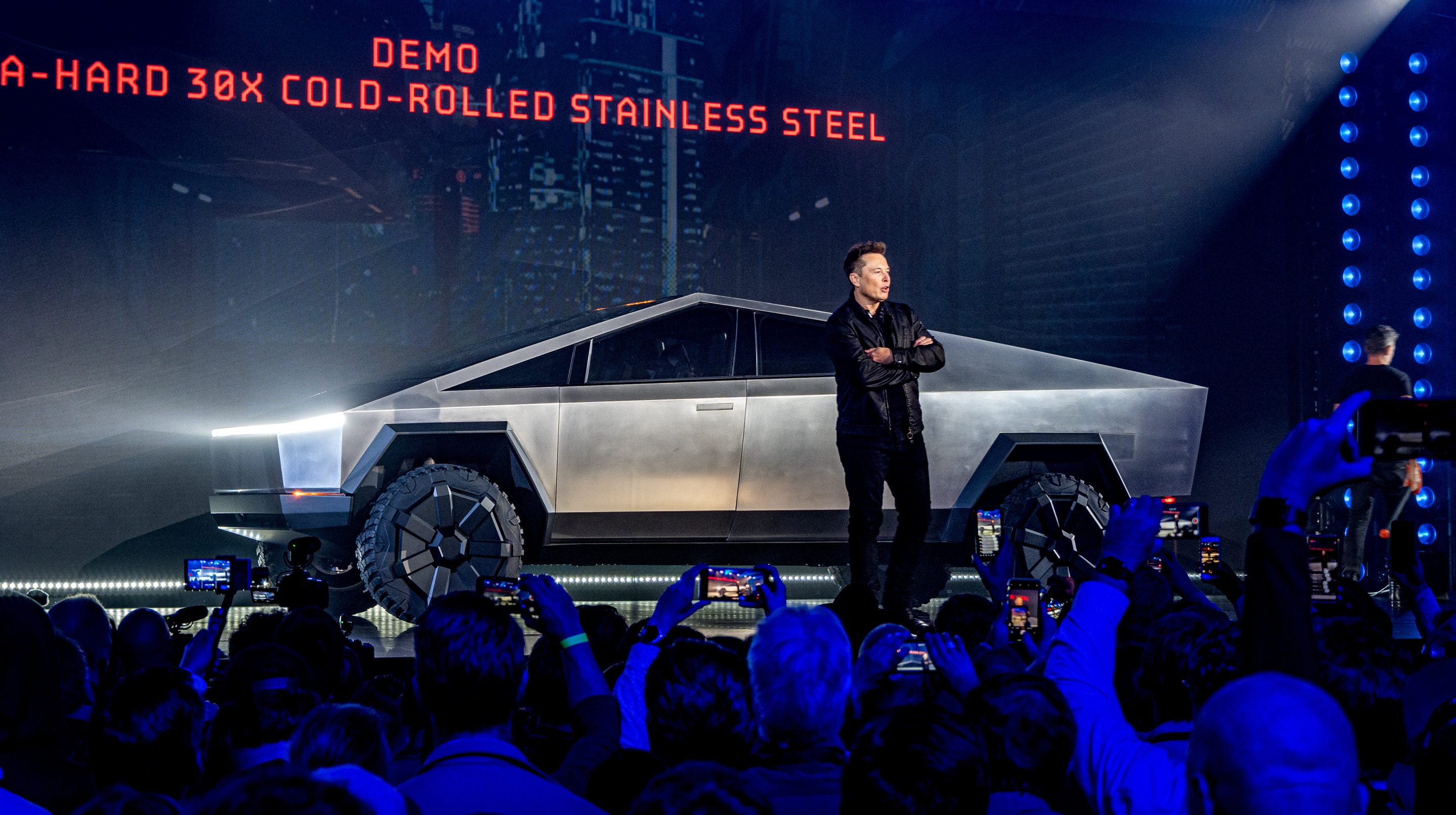 Tesla's Cybertruck is the most awaited vehicle by Tesla especially as Elon Musk has been promoting the vehicle in various ways. Initially, he showed up with the Cybertruck in various locations, first in Texas Gigafactory and then in New York. Recently Tesla also released a Cyberwhistle, which turned out to be a banter for Apple's cloth.
The truck was supposed to have three powertrain options, a single, dual, and tri-motor. As the demand for the truck kept increasing, which is now over 1.2 million pre-orders, Tesla shut down the online configurator. This already gave an impression that Tesla is working on further developments of the vehicle. Eventually, there were rumors that Tesla would not be launching a single motor vehicle. Recently as Tesla launch Model S Plaid, the Mole S Plaid+ was canceled saying that was not necessary. It is already known that Tesla-like every other automaker, has been struggling with supply chain pressures. It seemed likely that one model will be scrapped off the list when Cybertruck will be launched.
Initial production will be 4 motor variant, with independent, ultra fast response torque control of each wheel

— Elon Musk (@elonmusk) December 3, 2021
Increasing Cybertruck performance
Having four independent motors will improve Cybertruck's performance. In offroad settings and confronted challenging terrain, it is easier to travel with crab mode. The torque vectoring and response will be much better, making it a smooth drive for the people and the vehicle. Musk stated that the front and rear-wheel steering capabilities will enable diagonal driving "like a crab." Other electric pickups also have stated that crab mode will effectively improve the vehicle performance in challenging terrains. GM EV Hummer is one such best example that initially demonstrated the crab mode. The vehicle is lifted through the rocks and other obstacles giving it a smooth confident ride for the driver.
Will have both front & rear wheel steer, so not just like a tank – it can drive diagonally like a crab

— Elon Musk (@elonmusk) December 3, 2021
Regardless, Tesla shut down the configurations options on its website. When the vehicle reservations were initially open, people were able to choose certain configurations. It looks like Tesla is further working on what would be feasible options. As it is not just about technology, but they also have to consider the availability of the supply chain. Manufacturing challenges should align with the configurations. Meanwhile, Cybertruck inspires merchandise has been a bit hit so far.
Comments
comments