Recently, Elon Musk, the billionaire CEO of Tesla and J. Y. Lee, the Executive Chairman of Samsung met at Samsung's semiconductor research facility in Silicon Valley. Their meeting has now attracted the attention of the entire tech industry. According to reports from South Korea's Yonhap News Agency, the meeting's goal was to talk about a prospective partnership between the two businesses in the creation of chips for completely driverless vehicles. This article discusses the potential ramifications for both Samsung and Tesla while delving deeper into the relevance of this encounter.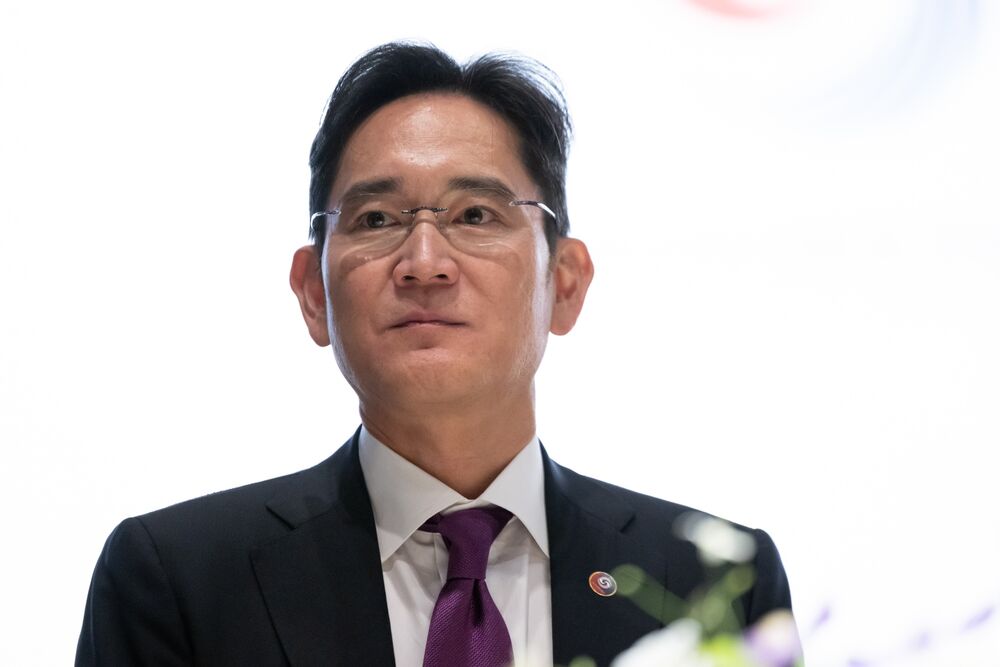 Credits: Bloomberg
Samsung Electronics Co.:
Samsung Electronics which is based in South Korea is a leader in the technology sector on a global scale. The corporation operates a wide variety of businesses, including semiconductors, consumer electronics, and mobile technology. As a significant player in the semiconductor sector, Samsung is renowned for its cutting-edge chip manufacturing skills. Thanks to its expertise in the semiconductor sector, the company is one of the largest supplier of semiconductors to many companies based in different sectors including the automotive industry.
Tesla Inc.:
The Elon Musk-led Tesla company is recognized for its ground-breaking EV industry advances. The company is well known and remains in the news due to its controversial CEO. It is known around the world for both its high-performance electric vehicles and its dedication to advancing autonomous driving technologies. When it comes to energy economy, range, and autonomous skills, Tesla has been at the vanguard of the EV revolution, continually pushing the envelope.
Exploring Collaboration in Autonomous Vehicle Chip Development:
The meeting between Lee and Musk suggests that Samsung and Tesla may collaborate on the creation of processors for completely driverless vehicles. The demand for specialized chips that can manage complicated processing operations in real-time has increased as autonomous driving technology develops. Together, Samsung and Tesla hope to use their own strengths to create cutting-edge semiconductors designed exclusively for applications involving driverless vehicles.
Market Potential:
In the upcoming years, the global market for automotive chips is anticipated to expand significantly. The market is anticipated to reach $400 billion by 2024 and an astonishing $700 billion by 2028, according to industry studies quoted by Yonhap. This enormous market opportunity offers Samsung and Tesla a fruitful chance to profit from their cooperative efforts. The companies can establish themselves as major players in the rapidly expanding autonomous car market by creating semiconductors that offer greater performance, power efficiency, and dependability.
Samsung's Semiconductor Expertise:
The work that Samsung is doing to build chips for self-driving cars shows great potential. The business' semiconductor segment is well known for its cutting-edge technologies and sophisticated manufacturing techniques. Samsung can contribute to the creation of high-performance processors that satisfy the strict specifications of autonomous driving systems by making use of its current experience in semiconductor manufacture and design. Additionally, Samsung's vast partnerships and network within the automobile sector can offer priceless insights into the unique requirements and difficulties faced by automakers.
Tesla's Autonomy and AI Advancements:
One of the company's defining principles has been Tesla's entry into autonomous driving technologies. With the help of a sizable fleet of vehicles gathering in-the-field data, Tesla has accumulated a wealth of expertise and experience in the development of autonomous systems over the years. Tesla can improve its chip design and production capabilities by working with Samsung, ensuring that the technology in its upcoming vehicles is optimized for autonomous driving activities. This collaboration may hasten Tesla's development of fully autonomous vehicles and solidify its position as the industry leader for electric automobiles.
Conclusion:
In conclusion, the meeting between Tesla Inc. CEO Elon Musk and Samsung Electronics Co. Executive Chairman J. Y. Lee represents a significant development in the development of autonomous driving technology. These titans of the business could revolutionize the automobile industry by working together to create cutting-edge chips designed exclusively for completely driverless vehicles. Samsung and Tesla's partnership can position them as leaders in this lucrative business as the worldwide demand for automotive semiconductors grows. The effects of this collaboration go beyond chip creation, providing chances for more partnerships and improvements in software integration, energy management, and smart mobility solutions. The development of autonomous driving appears to have a bright future, and the collaboration between Samsung and Tesla is positioned to accelerate this change.