Tesla's all-electric Class 8 long-hauler, the Semi, has started reaching customers, but key details about the production version remain undisclosed. Recently, after the delivery of additional Semi units to PepsiCo, some information about the vehicle has surfaced. One of the most intriguing aspects of the Semi is its cost, especially since electric vehicles generally carry a higher price tag than their gasoline counterparts. At its launch in 2017, Tesla estimated that the Semi's 300-mile model would cost $150,000, while the 500-mile variant would cost $180,000. However, according to Alberto Ayala, the Executive Director of the Sacramento Metropolitan Air Quality Management District, the current iteration of the Semi seems to cost more than Tesla's initial estimates. Ayala stated that the district financed 18 out of 21 Tesla Semi units for PepsiCo's South Sacramento bottling plant using $4.5 million in grants.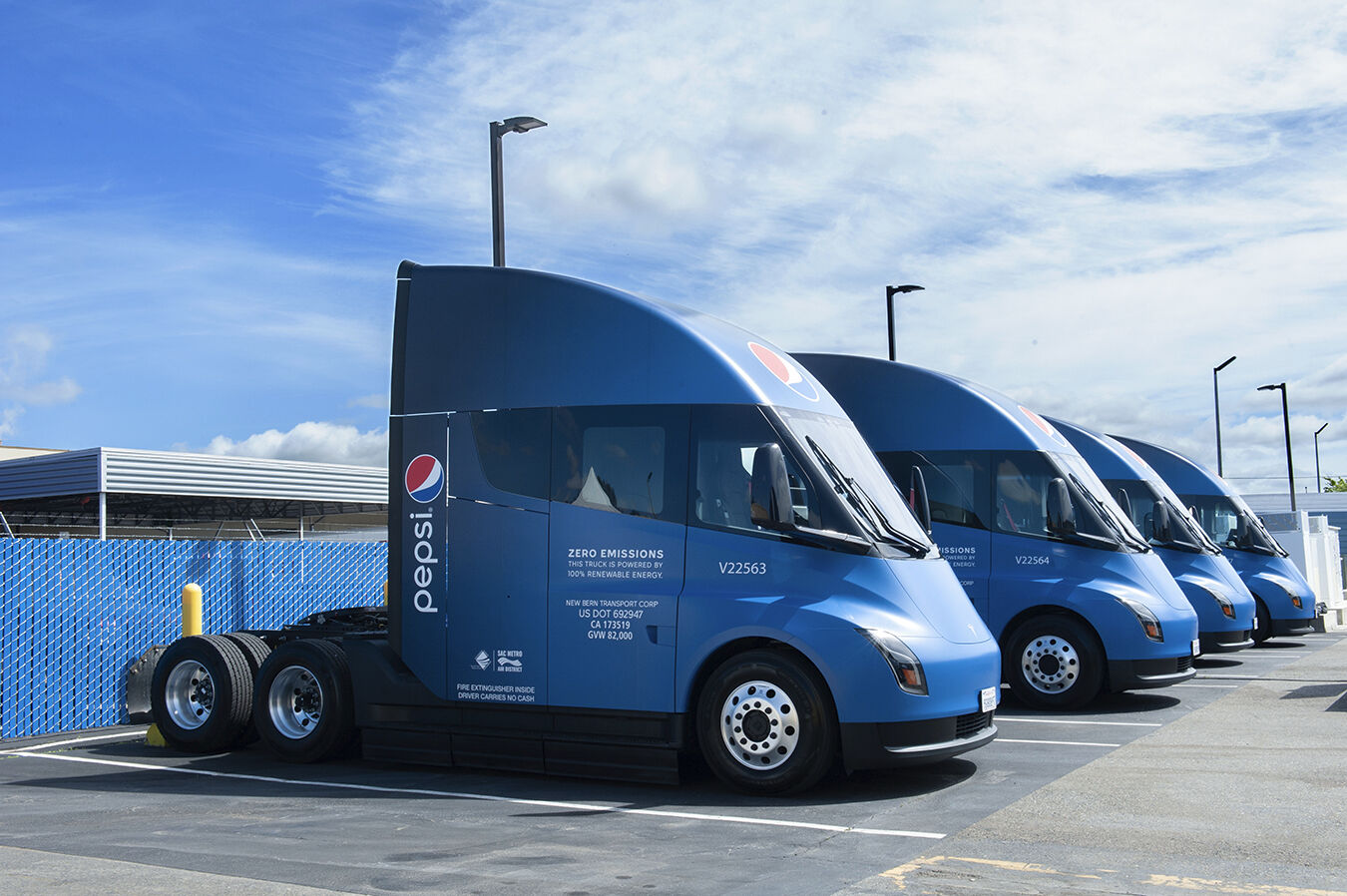 In addition, Ayala emphasized that the grants are aimed at incentivizing companies to invest in zero-emission vehicles such as the Tesla Semi, despite their higher price point. The cost of Tesla's Class 8 all-electric truck was approximately $250,000, nearly twice the price of a conventional diesel-powered Class 8 truck, but with a significantly lower carbon footprint. "We have a budget, and we have to make strategic decisions on where it is most appropriate to allocate funds. In this instance, Pepsi was willing to collaborate with us," Ayala explained.
Meanwhile, Erica Edwards, Senior Vice President for Manufacturing at PepsiCo, expressed her optimism about the company's expanding fleet of Tesla Semis. She revealed that the Semis currently in use by PepsiCo can travel approximately 400 miles before requiring a recharge. Edwards also shared that the company had installed four 750 kW Tesla Megachargers at its Sacramento and Modesto facilities to support its growing fleet of electric trucks.
The District is proud to help fund the @Tesla semis & chargers unveiled today at @PepsiCo's South Sac facility. This project will help transition #Sacramento to a green economy & improve #airquality for our most vulnerable residents! @CaClimateInvest @AlbertoAyalaPhD @EricZGuerra pic.twitter.com/AfYMBt5ncH

— Sac Metro Air District (@AQMD) April 11, 2023
Pepsico fleet
As part of its commitment to sustainability, PepsiCo has recently debuted its fleet of Tesla Semis at its Sacramento facility, bringing the company closer to achieving its environmental goals. The beverage giant revealed that its Tesla Semi fleet was made possible by a grant from Sacramento's air quality district.
In preparation for its transition to a more sustainable fleet, PepsiCo expanded its Tesla Semi-Megacharger site in February. Public documents indicated that the company had applied to install eight Megacharger stalls at its Fresno facility in California. Overall, the company has 18 Tesla Semis supporting its Sacramento operations, making it the first metropolitan area to integrate sustainable Class 8 trucks into its logistics network. This move represents a significant step forward for the beverage industry, which is increasingly adopting environmentally friendly practices to reduce its carbon footprint.
Deliveries
PepsiCo's Frito-Lay facility in Modesto has been undergoing a transformation in collaboration with the California Air Resources Board to showcase the environmental advantages of zero and near-zero emissions technologies. The recent inclusion of Tesla Semis in the facility's fleet is just the latest step in PepsiCo's efforts towards sustainability, which already boasts a fleet of over 80,000 vehicles. According to PepsiCo's Senior Director of Fleet Operations, Michael O'Connell, the project at the Modesto facility has already achieved an impressive 91% reduction in greenhouse gas emissions. The success of this initiative is being used as a model for other PepsiCo operations to adopt similar practices and achieve similar results in reducing their carbon footprint.
"PepsiCo owns one of the largest private fleets in North America, and that's one of the reasons we have partnered with Tesla," said Mike O'Connell, vice president of the supply chain for Pepsi. "We have the 15 in Modesto that we're launching … and then we have 21 in Sacramento." Musk, who appeared onstage at an event at Tesla's Nevada plant last year, said the battery-powered, long-haul truck would reduce highway emissions, outperform existing diesel models on power and safety, and spin off a fast-charging technology Tesla would use in its upcoming Cybertruck pickup.