Tesla aims to double its production numbers in Germany by 2022 end. The EV manufacturer is focused on surging its sales and production. Also expanding its market share and profitability. The automaker has already increased its production output to 1,000 units every week. Now it aims to increase it to 5,000 units every week.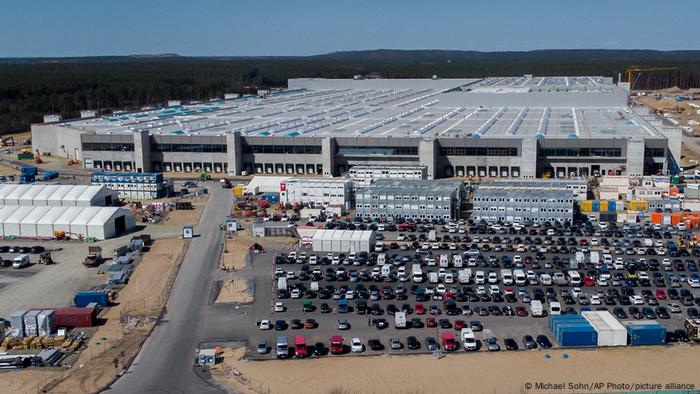 Eventually, the US electric car maker is aiming to ramp up its production further so that it can increase the sales of its EVs to double in Germany. Tesla Giga Berlin currently manufactures Model Y electric crossover. The Tesla Giga Shanghai manufactured made-in-China Model 3 and Model Y cars too are sold in Germany. Apart from that, Tesla also imports the Model X and Model S cars from US plants. Besides selling the made-in-Germany cars in the country. Tesla also exports these cars to other European countries. However, with the plan to double the EV sales in Germany, they might be emphasizing more on the German market than other European countries.  Meanwhile, Tesla has further reduced the delivery waiting period for the Model Y and Model 3 electric cars in China. From a minimum waiting period of six weeks, it has now come down to one week. This came as a third such reduction from Telsa of the waiting period before delivery of the cars in China. This means Tesla's Giga Shanghai is focusing more on the Chinese market. Hence, Giga Berlin is left with the option to increase production as well as Tesla's US manufacturing facilities to have to ramp up production and exports of the made-in-US cars to Germany in an attempt to achieve the goal.
Battery production
Tesla is rumored to have postponed its plans for battery production in Grünheide. Instead, corresponding projects in the USA are to be pushed ahead for the time being. According to media reports, the US government's tax plans are behind the new battery strategy.
According to the Wall Street Journal, Tesla plans to use the resources earmarked for battery production in Grünheide first in the USA, where the Inflation Reduction Act has recently made high subsidies attractive. The sharp rise in energy prices in Europe as a result of the Russian attack on Ukraine is also said to play a role. According to the insiders quoted in the report, the project for Germany has been paused.
It is unclear how long the delay in battery production in Grünheide will last. Most recently, following an information event on the expansion of the Grünheide plant, it was speculated that battery production there would start in the first quarter of 2023. The building for battery production has already been erected and the interior work is currently underway. However, production machines have not yet been sighted in Grünheide.