Meet Pravas Chandragiri, a remarkable 20-year-old entrepreneur hailing from Odisha, who is revolutionizing small business lending through his innovative tech-driven platform called Soptle. As the founder and CEO of Soptle, Pravas has embarked on a mission to empower small and medium-sized enterprises (SMEs) across India with access to much-needed financing solutions. 
Established in September 2021, Soptle stands out by combining cutting-edge technology with a unique delivery approach to enhance the financial well-being of businesses while optimizing their cash flow. Initially, the platform focused on simplifying FMCG distribution for consumer goods manufacturers, serving thousands of retailers nationwide. However, its latest endeavour is to facilitate small businesses' access to credit and loans, crucial for their growth and expansion.
Soptle's lending process is known for being seamless, cost-effective, and transparent, which has already benefited numerous small businesses and resulted in a remarkable Gross Loan Value (GLV) of $10 million. Pravas, the young CEO, envisions not only boosting the financial health of SMEs but also enhancing their operational efficiency and cash flow management.
Pravas Chandragiri's journey into entrepreneurship began humbly. At the tender age of 12, he became involved in his grandfather's money-lending business, gaining valuable insights into the world of finance. These early experiences ignited his passion for addressing the credit scarcity faced by small businesses.
As he grew, Pravas nurtured a keen interest in coding and programming, culminating in the creation of an automated billing software at the age of 15, developed in collaboration with friends in their school computer lab. This software became widely adopted by hundreds of retailers and local businesses, serving as an initial success that fueled his desire to expand his solutions and explore broader business horizons.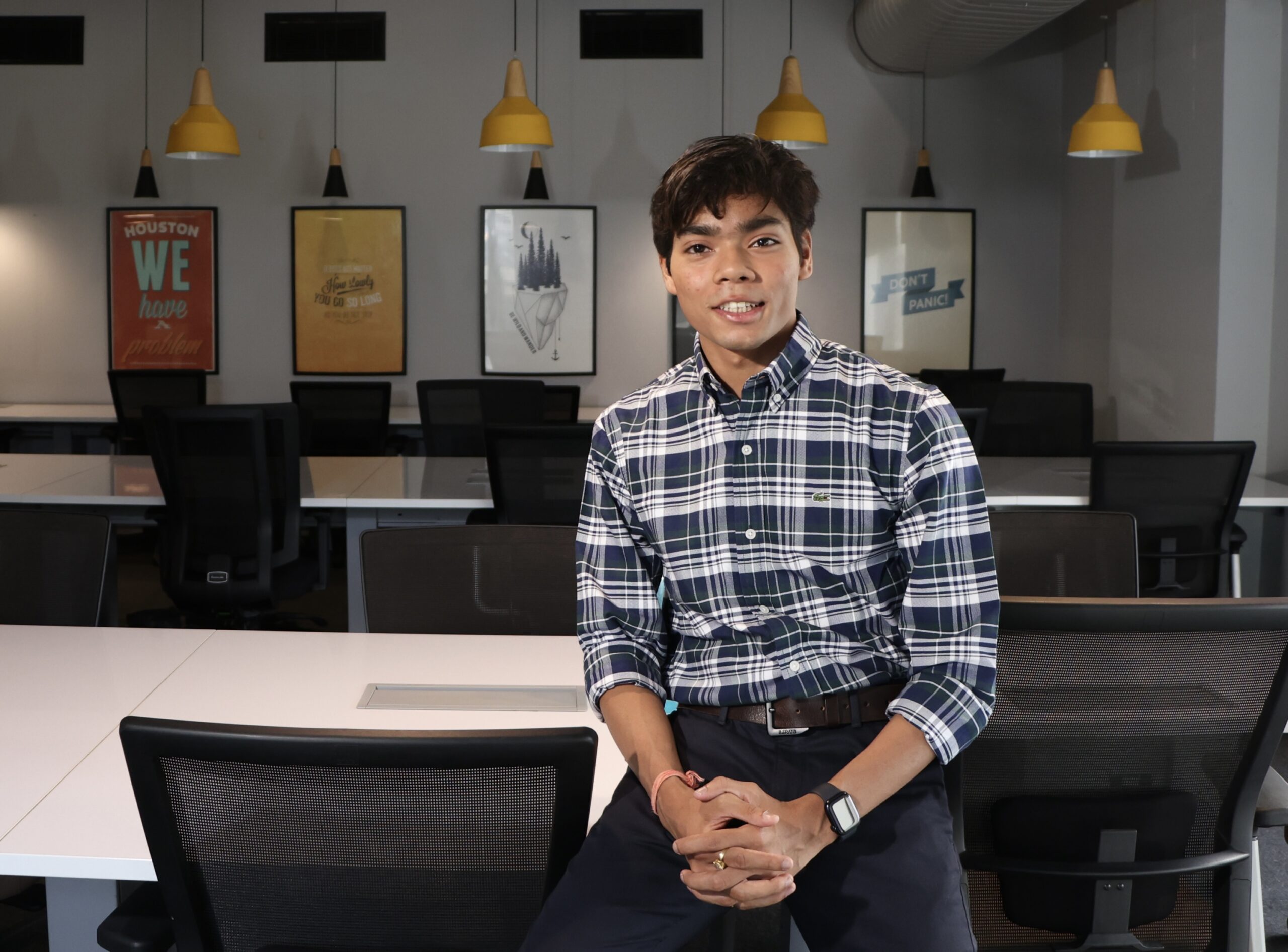 In 2019, at the age of 17, Pravas moved to Bhubaneswar to prepare for IIT-JEE and simultaneously founded Profitails.com, a tech company that offered credit management and accounting software. This startup proved highly successful, assisting over 2500 Kirana stores in automating their processes and achieving an impressive turnover of Rs. 80 lakhs within a year, with a remarkable monthly profit growth rate of 15%.
During this transformative period, Pravas had the opportunity to connect with distinguished professionals, including CEOs and entrepreneurs such as Pirojshaw Sarkari, Vaishnav Shetty, Ankur Agarwal, and others, who would become his mentors and investors.
Soptle's inception in 2021 marked Pravas Chandragiri's ambitious foray into disrupting the untapped credit industry at the age of 19. Headquartered in Gurugram, Soptle has rapidly expanded into a fintech startup offering financial solutions to small and medium businesses nationwide. The company's mission is clear: to ensure every small business has access to the capital required for growth and success, achieved through a quick, hassle-free, low-cost, and transparent lending process.
Soptle has garnered substantial support, raising $1.5 million in two investment rounds from prominent entities such as Kube VC, We Founder's Circle (WFC), Iceland Venture Studio (IVS), Nyra Ventures, as well as founders and CXOs from renowned companies like Dunzo, Jar, Gati, Google, and All-Cargo Group.
Pravas Chandragiri's journey as a young entrepreneur originating from a tier-3 city is a testament to his grit, dedication, and self-motivated learning. His driving force is a mission to uplift and empower more than 10 million small businesses across India, making him a shining example of innovation and determination in the world of business.