TikTok is taking action regarding remote work, warning certain American personnel that they risk being laid off unless they can demonstrate that they have already moved close to their allocated headquarters.
According to the Information, who published the story on Monday based on a message issued on TikTok's internal software, Lark, the company informed the workers that failure to prove closeness to their authorized office address may lead to disciplinary measures or even the possibility of losing their positions.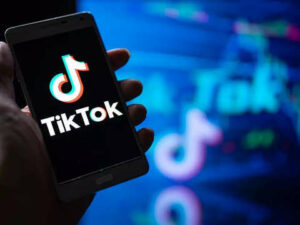 The Information reported that the internal message also advised some staff members who had already relocated to their assigned work to quickly change their home addresses in order to prevent disciplinary measures.
The notice is just the most recent move TikTok has taken to crack down on online labour over the last few months. According to The Wall Street Journal, the firm said in July of last year that staff would be required to visit the workplace at least 2 times each week starting in August. The Information reported that TikTok eventually moved that time back to January 1.
Firms including Twitter to Apple have already been decreasing their privileges for working remotely from the outbreak era during the previous year.
Elon Musk has asked employees to get back to their jobs lots of times since he gained control of Twitter in October. Senior Apple executives notified employees that they must attend work a minimum of three days per week from August 2022.
According to an internal document acquired by Insider, Google urged select staff to arrive at work three days per week beginning in April in early March 2022. According to an internal document obtained by Insider, by the end of March 2022, Uber had notified its workers that beginning in April, they would be required to be in the workplace "at least half the time."
Although several of these firms are already greatly decreasing their workforces, TikTok has not yet reported any significant reductions. Meanwhile, as more and more US organisations started blocking TikTok, the Chinese video titan is facing growing security problems.
The Senate decided to restrict TikTok on government devices in December 2022, and as of this posting, around 30 states have adopted partly or whole prohibitions. Furthermore, universities are moving to prohibit the site as well.
A demand for a statement from TikTok was not immediately responded to.