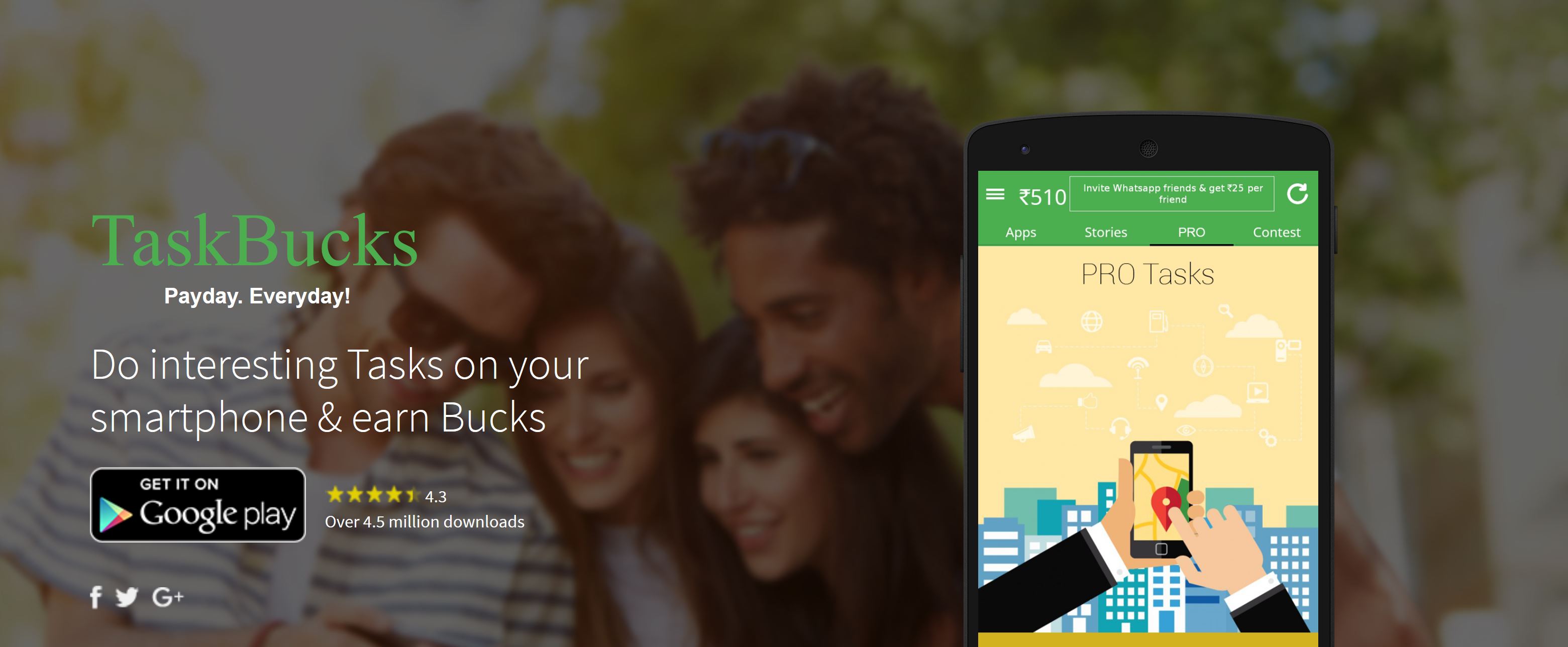 New Delhi, Nov 16 (PTI) : Times Internet, the digital arm of the Times Group, today said it has acquired a majority stake in mobile application Taskbucks for USD 15 million (around Rs 99 crore).
"As hundreds of millions of Indians get connected with smartphones, Taskbucks is one of the few services that has an immediate and clear value proposition for the consumer," Times Internet VP Corporate Development Miten Sampat said in a statement.
Taskbucks is a Gurgaon-based company, founded in 2014 by Kumar Apurva who has over 15 years of new media and start up experience in the field of Internet and mobile space.
Companies offer tasks to consumers, who are rewarded for completing these micro tasks, via the Taskbucks marketplace.
Taskbucks is currently Android only, and has reached nearly 5 million downloads without marketing, adding over 1 million new users each month virally and is ranked in the top 50 Android apps in India, as per Google Playstore rankings, the statement said.
Times Internet will invest USD 15 million in Taskbucks and acquire majority stake in the company, the statement said.
"We intend to use this funding to build out more ways for companies to leverage access to our 5 million strong and rapidly growing userbase. We will soon be launching Taskbucks Pro, a premium version of Taskbucks, where users can perform real-world tasks for brands, to earn more," Apurva said.
Taskbucks will soon be adding crowdsourced tasks, surveys, opinion polls, offline photo tasks, and many other modules that will provide more variety and options for consumers and advertisers, the statement said.
"Taskbucks is targeting to cross 50 million downloads in the next two years, engaging millions of users with a variety of tasks they can perform to earn supplemental income," the statement said.
Comments
comments