During the show's 11 seasons, hundreds and dozens of entrepreneurs have presented their companies and products to investors; some have been witty, and others have left an impression. The ones that are making much money are another group. The top 20 "Shark Tank" goods by retail sales, totalling $1.8 billion, were ranked by USA Today using sales data given by Sony Pictures, the show's producer.
Lori Greiner, one specific Shark, has shares in ten of the top twenty corporations. Greiner's portfolio of "Shark Tank" businesses includes businesses like Scrub Daddy, a brand of kitchen sponges with $209 million in sales, and Squatty Potty, a footrest for the toilet with $164 million in sales.
A panel of affluent investors, or "sharks," listen to company owners present their ideas on the popular American television programme Shark Tank. Since the show's 2009 debut, millions of fans have tuned in to watch each episode, making it a cultural phenomenon.
The sharks determine whether or not to invest in the firm after hearing an entrepreneur's pitch for a few minutes on the show. The sharks are frequently wealthy entrepreneurs and financiers who have built their riches in various sectors, including technology, retail, and entertainment.
A shark will make an offer to the entrepreneur in return for stock in the business if they are interested in investing. The business owner has two options: accept or barter for a better offer. The businessman walks away empty-handed if no sharks are interested in investing.
The show Shark Tank has helped many successful entrepreneurs establish their businesses over the years and has aided in the commercialization of cutting-edge goods and services. The programme has also raised discussions regarding firm ownership and the function of venture capital.
Top 10 shark tank investments in US
1. Bombas
The co-founders of the sock firm Bombas received a $200,000 offer from Daymond John for a 17% share in the company in a season 6 episode that aired in September 2014. The company's lifetime revenues are at $225 million.
Bombas co-founders David Heath and Randy Goldberg were motivated to design the most comfortable sock possible in 2011 by a Facebook post that claimed socks were the most requested apparel item at homeless shelters. They also pledged to donate a pair for each pair of socks they sold.
Heath, co-founder and CEO of Bombas, said to CNBC Make It in April, "How sad is it that — something I've never spent more than a couple of seconds thinking about [how to pay for] could be seen as a true luxury for somebody else." 
"It's been a dream working with them, honestly. They're laser-focused," John told CNBC Make It in April. "I don't even know if they ever call me for anything more than a little bit of words of advice, and they go out and they execute, so it's not been a lot of heavy lifting on my part. They've also taught me about the value of when a consumer feels that you have a social cause that is really amazing and they believe in you, how they will support you."
The socially responsible clothing business Bombas is established in New York City and focuses on producing premium socks. David Heath and Randy Goldberg started the company in 2013 to make a better sock that was comfortable and gave back to people in need.
Since its inception, Bombas has added additional clothing products to its catalogue, including loungewear and T-shirts. Also, the business was honoured for its dedication to social responsibility when it was named one of Fast Company's "Most Innovative Companies" that year.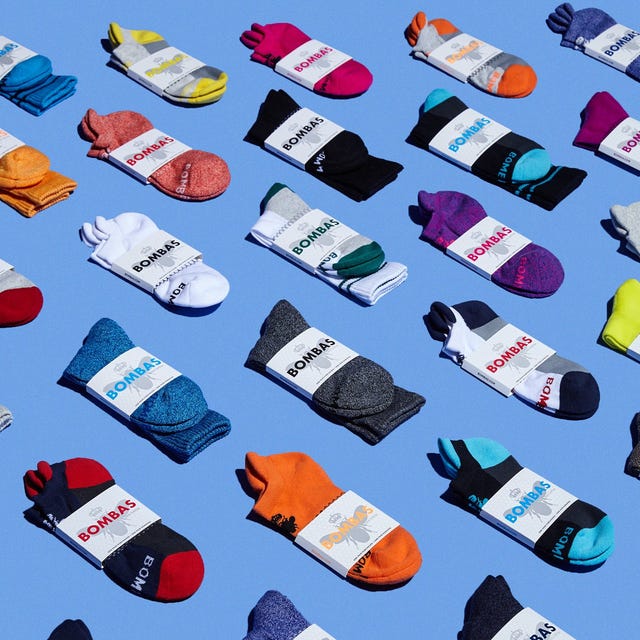 2. Scrub Daddy
The sponge manufacturer Scrub Daddy has generated $209 million in sales since its founding.
Aaron Krause, the founder of Scrub Daddy, was adequately prepared for his season 4 "Shark Tank" presentation, he said, back in 2012. Greiner offered Scrub Daddy $200,000 for a 25% ownership in the business on Krause's show, which aired that October. 2014, Grenier called Scrub Daddy one of her "greatest investments" on the programme.
Scrub Daddy's firm creates a special kind of cleaning sponge that is very well known in the US. Aaron Krause, who created the business in 2012, spent several years working in the car wash industry before developing the idea for the sponge.
Scrub Daddy's distinct texture and composition distinguish it from conventional cleaning sponges. To adapt to various cleaning activities, the sponge is created from a patented mixture of polymer ingredients that harden in cold water and soften in warm water. Also, the sponge has a smiley face pattern that enables users to apply just the perfect amount of pressure without damaging sensitive surfaces.
Scrub Daddy debuted on the television programme Shark Tank when it was given a $200,000 investment from Lori Greiner in return for a 20% stock share in the business. Since then, the company has expanded quickly, and Scrub Daddy sponges are now offered at significant merchants throughout the country.
With its signature sponge, Scrub Daddy now offers a broader range of cleaning supplies, including dish sponges and scrubbers. The business is renowned for its dedication to innovation and has received several honours for its offerings, including the Good Housekeeping Seal of Approval and the Edison Award for Innovation.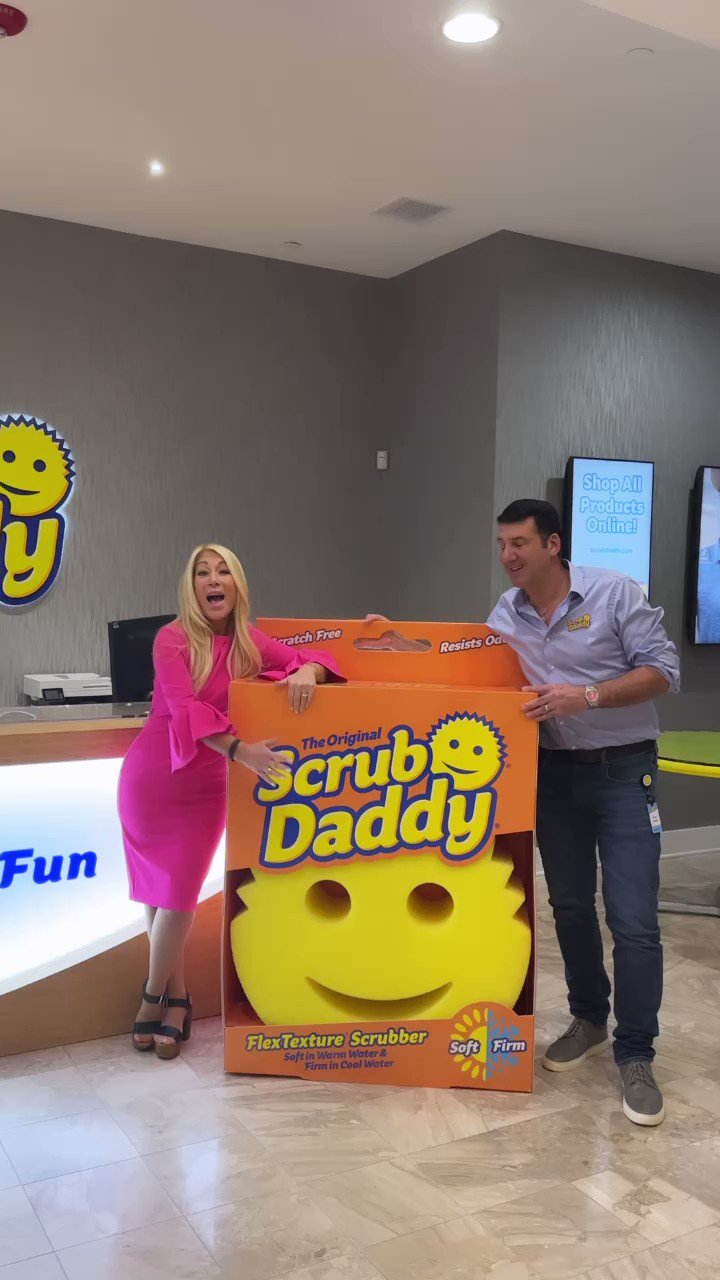 3. Squatty Potty
Since 2011, sales of Squatty Potty, a toilet footrest that promotes "healthy toilet posture" to alleviate and prevent constipation, have reached $164 million.
A business called Squatty Potty creates a special toilet stool intended to facilitate a more pleasant and natural bowel movement. Bobby Edwards and his mother, Judy Edwards, launched their business in 2011, and it quickly became well-known after making an appearance on the television programme Shark Tank.
To align the colon and facilitate easy egress, the Squatty Potty stool elevates the feet when using the restroom. The seat is sturdy plastic and is available in various sizes and hues to match any bathroom design.
One of the stool's main selling features is its hilarious marketing strategies, which include a unicorn mascot and animated movies that outline its advantages. The company's marketing initiatives have received high marks for their innovation and potency and have contributed to popularising the subject of intestinal health.
Since its inception, Squatty Potty has increased its range of products to include additional toilet and bidet accessories. The business has also received praise for its dedication to sustainability and social responsibility, earning the designation of B Corporation. Many investors have contributed money to Squatty Potty, including Lori Greiner, who made a $350,000 investment in the business during a Shark Tank episode in 2014. Since then, the firm has expanded to become a multimillion-dollar enterprise and a well-known brand in the US.
4. Simply Fit Board
Greiner made another profitable investment in the Simply Fit Board, balance-board exercise equipment, which has generated $160 million in lifetime sales.
Greiner offered Gloria Hoffman and Linda Clark, its mother-daughter co-founders, $125,000 in exchange for a 20% ownership in Simply Fit Board in a season 7 episode aired in November 2015.
According to Hoffman, Simply Fit generated $1.25 million in sales only 24 hours after the show aired. In 2016, Greiner revealed that Simply Fit Board partnered with Walmart, putting the product in each store nationwide.
A fitness firm called Simply Fit Board creates a special kind of workout gear intended to assist customers in honing their balance and building their core muscles. The business was established in 2015 by Linda Clark and Gloria Hoffman, who developed the concept for the item after struggling with back discomfort and conventional workout regimens.
Users of the Simply Fit Board may twist and move their bodies while standing on the balance board, thanks to its curved shape. The board is available in several colours and is lightweight, firm plastic.
Over the years, there has been considerable controversy surrounding Simply Fit Board, including a lawsuit brought against the business for making misleading advertising claims. Nonetheless, the company has continued to develop and broaden its product offering, and it is still a well-liked option for people searching for an enjoyable and successful approach to enhancing their fitness.
5.
The Original Comfy
Since its founding, The Original Comfortable has sold a line of blanket-sweatshirt hybrids for $150 million. According to USA Today, Barbara Corcoran referred to the founders' "Shark Tank" proposal as her "favourite pitch," aired in December 2017 during season 9. "All they had was a sweatshirt-blanket contraption with a hood; I thought they were crazy," Corcoran said.
A firm called The Original Comfortable creates a special wearable blanket for warmth and comfort. Brian and Michael Speciale, who came up with the concept for the product after spending chilly and miserable nights camping, started the firm in 2017. Ultimately, Corcoran gave $50,000 for a 30% ownership in the business because he thought the product might become famous.
Users of The Original Comfortable may be warm and comfortable because of its huge, oversized design and soft, fluffy material. For extra convenience, the blanket has a hood and pockets.
After being featured on the television programme Shark Tank, where Barbara Corcoran invested $50,000 in exchange for a 30% equity share in the business, the product became quite well-known.
The Original Comfortable provides a wide range of other goods in addition to its signature item, all made to be as cosy and comfortable as possible. These additional goods include hoodies, sweatshirts, and leggings. The business is well-known for its dedication to quality and client happiness, and it has received several glowing testimonials from happy clients.
As a result of continuing product line expansion and growth, The Original Comfortable is now available in many of the country's largest shops. The business remains committed to offering the highest level of warmth and comfort, and it is a well-liked option for anyone searching for a snug and pleasant method to keep warm and calm.
6. Tipsy Elves
Since 2011, Tipsy Elves, a retailer of ugly Christmas sweaters, has generated $125 million in revenue. Tipsy Elves was the "Shark Tank" investment that Robert Herjavec cited as his most lucrative to CNBC Make It in April 2019.
A clothing company called Tipsy Elves specialises in making outfits, accessories, and costumes with Christmas themes. Evan Mendelsohn and Nick Morton, who presented their business concept on Shark Tank's television show, started the company in 2011. In the episode of season 5 that aired in December 2013, Herjavec gave the company's founders $100,000 in exchange for a 10% ownership stake.
Products by Tipsy Elves are frequently distinguished by their brash and funny designs, incorporating well-known seasonal themes, including Christmas, Halloween, and St. Patrick's Day. They provide a variety of items such as sweaters, leggings, dresses, suits, and accessories, all with striking and distinctive patterns.
Tipsy Elves run several physical stores around the country in addition to their online business and pop-up stores during the Christmas season. With more than a million followers on Instagram and Facebook combined, the business has grown its social media following significantly.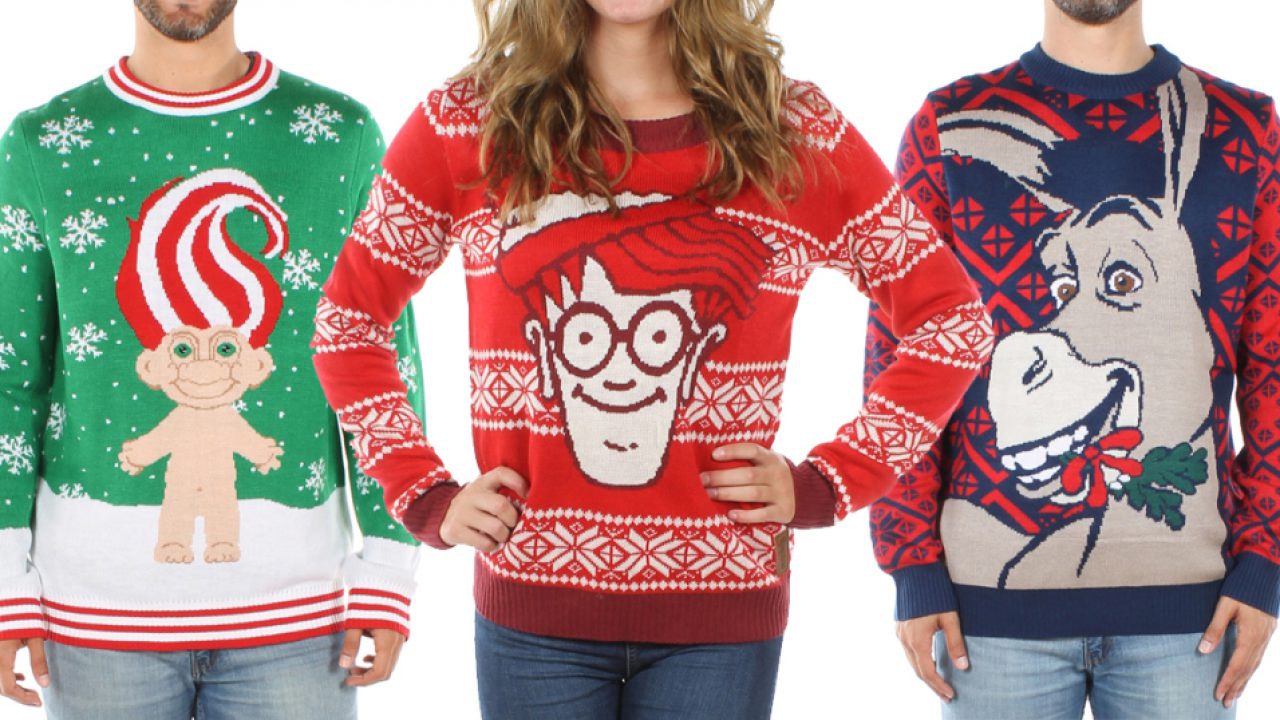 7. The Bouqs
The owners of The Bouqs, an online retailer of floral bouquets, received no bids during their presentation on season 5 of "Shark Tank," aired in May 2014. However, Herjavec eventually invested in the business.
Robert Herjavec contacted me three years after the show to see if we could handle the flowers for his impending wedding, The Bouqs co-founder John Tabis said in March to CNBC.
An online flower delivery business called The Bouqs focuses on farm-to-table, ecologically produced blossoms. John Tabis and Juan Pablo Montfar created the company in 2012 to upend the established flower business by providing a more open and environmentally friendly method.
Flowers for The Bouqs are cut to order and purchased directly from sustainable farms worldwide, guaranteeing their freshness and longevity. The business provides various flower arrangements for celebrations, such as weddings, birthdays, anniversaries, and condolences. 
Several media publications, such as Forbes, Inc. and Good Morning America, have covered The Bouqs. Also, the business has partnered with several well-known companies, including Neiman Marcus, Airbnb, and The Knot.
The Bouqs provides a distinctive and environmentally beneficial flower delivery method, offering many exquisite flowers from sustainable farms worldwide.
8. Sleep Styler
Greiner was drawn to the heat-free hair rollers startup Sleep Styler when it appeared on "Shark Tank" during season 8. A hair styling product called Sleep Styler enables users to get curls and waves that seem salon-quality while they sleep. Tara Brown, a mother of two searching for a quicker way to style her hair without spending hours in front of the mirror, created the product.
The Sleep Styler is constructed of plush, comfy foam intended to be worn while you sleep. They can take out the rollers in the morning to reveal lovely, voluminous curls or waves. Just wrap your hair around the rollers, then fasten the straps to keep them in place.
Thousands of pleased customers have shared their before-and-after pictures and reviews of Sleep Styler on social media, where it has amassed a sizable following. The item has been highlighted in several media channels, such as Oprah Magazine, The Today Show, and Good Morning America.
Overall, Sleep Styler is a practical and straightforward approach to getting salon-quality curls or waves without the trouble of conventional style techniques. Those who wish to avoid heat damage or have sensitive scalps will find the heat-free design to be kind to their hair.
9. Lovepop
Kevin O'Leary made a $300,000 offer to Wombi Rose and John Wise, the co-founders of Lovepop, a pop-up greeting card seller when they appeared on season 7 of "Shark Tank" in December 2015. Since its debut, Lovepop has generated $80 million in revenue.
A greeting card business called Lovepop is dedicated to producing elaborate 3D pop-up cards for all occasions. Wombi Rose and John Wise launched the company in 2014 after becoming fascinated by the Japanese paper-folding and cutting technique known as kirigami. Rose and Wise were studying naval architecture and had a passion for ship design before they founded Lovepop.
The elaborate paper creations included in Lovepop's cards utilise cutting-edge laser technology. The business has many cards for any event, including holidays, birthdays, weddings, and anniversaries.
Media sources, including the Today Show, Good Morning America, and The New York Times, highlighted Lovepop. The Boston Red Sox, Disney, and the Museum of Modern Art are just a few well-known companies with which the business has worked.
Overall, Lovepop's exquisite and ornate 3D pop-up cards provide a novel and innovative method to communicate greetings and well wishes. Each card is a unique and unforgettable present thanks to the company's emphasis on personalisation and attention to detail.
10. Cousins Maine Lobster
Cousins An episode of "Shark Tank" from season 4 featuring the seafood truck company Maine Lobster broadcast in October 2012. According to co-founders Sabin Lomac and Jim Tselikis, the performance fundamentally altered their company. The company has had lifetime revenues of $65 million.
The complete list of the top 20 "Shark Tank" firms may be seen on USA Today. According to USA Today, all sales numbers are cumulative as of September 10, 2019.
A food truck and restaurant chain called Cousins Maine Lobster focuses on offering meals with fresh, responsibly sourced lobster. Jim Tselikis and Sabin Lomac, cousins who grew up in Maine and wanted to spread their love of the state's well-known seafood to the rest of the nation, launched the business in 2012.
Lobster rolls, lobster grilled cheese sandwiches, lobster tacos, and lobster soup are just a few lobster meals available at Cousins Maine Lobster. All of the lobster is freshly prepared to order and is obtained from sustainable Maine fishermen.
Several media sites, such as the Food Network, Shark Tank, and The Huffington Post, have written about Cousins Maine Lobster. Also, the business has partnered with several well-known companies, such as Lexus, HGTV, and Samsung.
Overall, Cousins Maine Lobster offers a delectable and environmentally friendly method of preparing dishes using fresh lobster, emphasising neighbourhood and philanthropy. Maine lobster is now available to seafood aficionados all around the country thanks to the company's growth into several locales and relationships with well-known companies.
Comments
comments