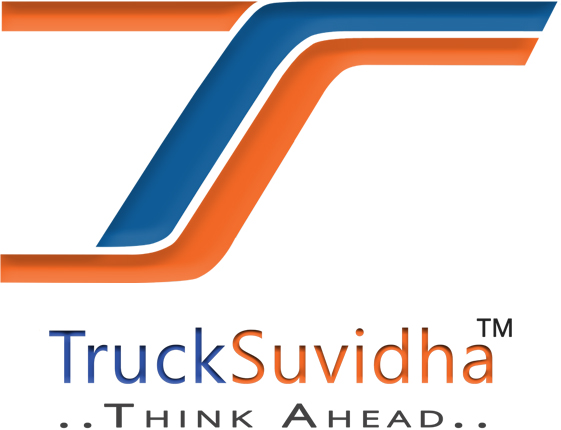 Tell us about TruckSuvidha.
Now a days internet is not limited to YouTube, Facebook or Twitter but has become a treasure trove of knowledge and education. It is now commonly used for advertisements, shopping, marketing and businesses. Gone are those days when internet was used only as a means of entertainment. Internet can  now topple businesses with a single click.
E-commerce sites have brought about a change in online business. People from different age groups are now being lured towards online shopping. A myth prevailing has now been taken care of, with more secure payment options providing the best possible services, you can now shop with utmost ease. Sites such as Flipkart, Amazon, Shopclues, Jabong etc. have brought about a change in the trend.
With almost all businesses going online there is a certain requirement for the logistics industry. People today have to face a lot of difficulties while transporting materials from one city to another. The entire process is being handled manually and customers need to go from transporter to transporter to look for the best possible option available. Also the choice was limited to the capacity of the customers to work.
The solution to this problem lies in a new venture namely Trucksuvidha. Trucksuvidha is an emerging enterprise whose main aim is to link logistics with E-commerce. With Trucksuvidha you can get all your freight transport solutions under one roof. With a few clicks you can register as a customer, transporter or a service provider. The customer can choose the city, date, material, weight and truck type as per their choice and book a vehicle for transportation without having to talk to transporters directly.
The transporters can list their entire catalogue of vehicles available.Customers requests will directly reach the transporter. The service provider will get requests directly from the customer as well as the transporter without having to go anywhere.
With the ease of internet and portable devices available everywhere this might be the solution to all the existing transportation issues. TruckSuvidha is not just an online portal but it is the bigger picture portraying the advancement in technology and beliefs. The changing trend would prove beneficial for the entire transport industry.
Who are the founders of Trucksuvidha ?
Amit Punaini and Ishu Bansal are the founders of TruckSuvidha.Amit Punaini is a businessman by profession who is always passionate about new ventures. His vision to make the use of technology to uplift the society led to this venture. With an aim to organize the unorganized sector he believes that change is for the good and we should adapt to it.
Ishu Bansal is a software engineer by profession who had a vision to own a startup that makes a difference. As it is said like minds think alike, he with his technology backgrond and Amit with his resources are set on a path to bring about some change for the
greater good of the society.
What inspired you to start this venture ?

I was working for a technology company for more than 3 years and though I was good at my work but somehow I felt that it was not my calling. Like any other day I happen to be discussing my passion with Amit. Amit a well versed business man was caught up by my idea and decided to be a part of it that moment only. After that one thing led to another and TruckSuvidha came into being.
How big is the industry that you are operating in? What is your startup's vision?
Let me give you an idea. After 9'o clock when you travel on Delhi roads you see various trucks. Now add those to the ones going all across India. This is the actual size of the market I am targeting. The future would be you get to sit at home and book a truck as per your choice to move stuff. I want to bring the entire transport industry online.
What is the differentiator or competitive advantage of  TruckSuvidha?
The USP of my startup would be the concept, ease of use and the information we provide. This is a unique concept combined with a lot of field work and a host of people ready to be a part of it.
How is the company being funded? Are there any future plans of investments?
The company is self-funded by the two partners me and Amit. We are open to sponsors and franchise option as of now. As time goes by we will identify what is good for the company and work accordingly.
What are the revenues and margins like in this industry? When is the Break-Even expected by?
The revenues and margins are good for the logistics industry. TruckSuvidha would be earning through advertisements, packages etc. As of now breakeven would take at least 2-3 years.
Any challenges that you faced during your startup journey and any inspirational story you could share with our readers?
I won't say it has been an easy journey. The thought of a startup crossed my minds a thousand times but it took almost 2 years to start this. Apart from that a resignation, lot of field work which sometimes led to frustration in the end, effort, time, and money. Also, a visit to the Azadpur Mandi and interacting with the people who actually are in this industry led us to believe that we are on the right path. We can bring about a change in their lives. At that moment it was an eye opener. I guess this sums it up in a brief way.
Any tips you would want to share with aspiring entrepreneurs in this field?
The only tip would be it's never too late to start. Just believe in yourself.