Elon Musk, the CEO of Twitter, made a suggestion on Tuesday that the microblogging service might soon allow users to publish tweets with up to 10,000 characters and basic formatting.
A user posted a tweet saying, "Genius, @twitter and @elonmusk decision to allow long-form content on Twitter is brilliant product design. There will be less click bait type of articles and people staying on Twitter for longer."
Musk responded to the above tweet saying, "Increasing long form to 10k characters soon, along with simple formatting tools." "And making it much easier for writers to charge subscription fees for premium content."
The Twitter CEO did not, meanwhile, offer a launch date for this new option. The firm said a few days ago that "long-form tweets" would now have a 10,000-character limit.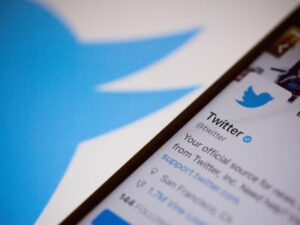 Also, it claimed that US Blue subscribers can use the site to send lengthy tweets up to 4,000 characters long. Non-subscribers can read, comment, retweet, and quote tweets, but only Blue subscribers can send lengthier Twitter posts.
Initially, tweets were limited to 280 characters in length; this limitation still stands for individuals who are not members.
According to Musk, Twitter is looking into a monthly subscription that would enable people to charge followers for particular content. According to a BBC story, Musk's latest firings at Twitter have posed a challenge for the micro-blogging service to safeguard users against trolls, state-sponsored propaganda campaigns, and even child sexual exploitation.
The cutbacks, which have shrunk the staff to less than 2,000 individuals from over 7,500 just a few months earlier, have seriously affected the firm's content protection, moderation, and policy teams.
With the increasing incidence of hate and the surge in child sexual exploitation, it is becoming harder and harder to uphold the systems aimed at protecting People on Twitter against harassment and trolling.
Almost 200 people, comprising product owners, engineers, and data science teams, were impacted by Musk's most recent fourth wave of reductions at Twitter.
Earlier this month, Twitter released a new newsfeed "For You". You aren't the only one if you find random tweets from profiles you have no interest in following in your Twitter feed, many Twitter users have expressed displeasure with the platform's new "For You" section.
The brand-new "For You" newsfeed typically features tweets from multiple accounts, which include those of the firm's CEO Elon Musk.
To be clear, these Twitter posts are not purely random. These tweets appear in your "For You" feed because they are somehow correlated to your activities. Twitter is actively developing a new feature to assist the user in determining the reasons they are seeing these Twitter posts in their newsfeed.
Comments
comments