According to individuals with knowledge about the situation, social media network Twitter is in talks to abandon its co-working facilities in Delhi and Mumbai and has already decided to give up its Bengaluru site.
According to sources, the operation was begun in December. Around 150 seats are available for the firm at the WeWork campus in Mumbai's BKC, and another 80 seats are available at the Executive Centre in Delhi's Qutub district.
The insiders also claimed that this was a representation of everything that was occurring inside the company globally because the company furthermore owned a few co-working places in Bengaluru, which it has now vacated.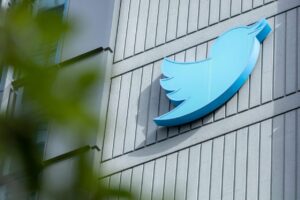 The social media company left the coworking space in Bengaluru in 2016 after shutting its international engineering activities (a traditional office). Emails sent to press@twitter.com got no response. WeWork and TEC didn't answer the allegations.
According to media stories from last November, Twitter had confirmed that a number of its facilities will be temporarily shut down. This happened when firm CEO Elon Musk offered his workers the option to remain and "work long hours at high intensity" or leave the company and get three months' amount of termination compensation.
As per allegations, many personnel in India allegedly got "survivor" emails — a phrase created by staff for individuals who evaded termination — confirming that their positions had not been compromised.
Employees at Twitter's Singapore office were instructed to leave the facility on January 11, this week. According to media sources, they received a message indicating that they had till 5 p.m. to depart the CapitaGreen Complex and keep working virtually. The firm's Asia-Pacific headquarters are in Singapore.
Recently on Saturday, the social media service Twitter declared that it will probably begin giving Blue for Business, a verification tool for organisations.
Using Twitter's self-serve administrative system, subscribers and associated companies will attain corporate accounts and affiliate badges.
Musk unveiled his Twitter Blue verification service in December of last year. A blue mark signifies that a subscriber's account has been acknowledged as among the features.
The legitimate marking for businesses was overtaken by a gold mark, and governments and government agencies were marked by a grey checkmark. A "reader mode," high definition video posting (1080p), and the Edit Tweet feature will all be available to members.