Elon Musk-led Twitter is planning to provide the leading 10,000 organizations on Twitter with a $1,000 checkmark for free, based on the number of their followers.
According to The Verge, the 500 largest sponsors on the microblogging site will also apparently not be required to pay a monthly fee of $1,000 in order to keep up their certified status and checkmarks.
The option is being taken as Twitter is prepared to implement big modifications to how platform-wide verification functions. The "Verification for Organisations" feature on Twitter is now accessible worldwide. Twitter Uncovers the Source Code for the Tweet Pop-Up.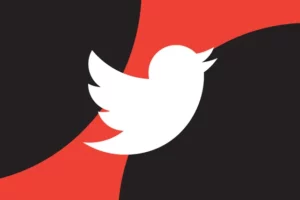 The platform last month tweeted from its 'Twitter Verified' account: "Verified Organisations are available globally. We are now sending email invitations to approved organisations from the waitlist."
Verified Organizations, as defined by the firm, are a novel method for organizations and their associates to stand out on the microblogging platform.
The firm also declared that beginning on April 1, both organizations and individual people would lose access to all past Blue-certified checkmarks.
Twitter Blue is now available to every user, and if they join up using an internet browser, they may become Blue Verified for just $7 per month. In India, Twitter disables a staggering 6.8 million profiles for supporting non-consensual nudity and child sexual exploitation.
In the meantime, Twitter has announced a brand-new premium API service featuring free, basic, and enterprise membership tiers. These three tiers include a free basic level that is largely designed for content publishing bots, a basic level that charges $100 per month, and a pricey organizational level.
Twitter may avoid the sharp increase in price in authentication from having a major adverse effect on the Twitter community by making at least a portion of that bundle available for free to advertisers and groups having large followings.
It seems like many of the large players won't be losing their checkmarks, although if they are unwilling to pay Twitter $12,000 a year. This is done mainly to avoid users from getting any fake news or following any fake institutions and organizations.
The flood of fake profiles that emerged after the initial introduction of Twitter Blue verification, which enabled users to purchase a blue checkmark, showed that brands are among the most prone to imitation.
In order to prevent it from happening again, Twitter has put certain safeguards in place. Whenever you modify your profile image, display name, or @ handle, you'll temporarily lose the checkmark while Twitter analyses your profile to make absolutely sure you are really not infringing its impersonation rules.