According to revised official data released on Friday by the Office for National Statistics (ONS), the British economy expanded by 0.1% in the final quarter of last year, which is slightly better than the previously estimated flat growth.
This development indicates that the UK narrowly avoided a recession at the end of 2021. According to Darren Morgan, who is the director of economic statistics at the ONS, the economy performed slightly better than what was initially estimated.
He stated that the recent data showed that telecommunications, construction, and manufacturing all had better performance than was previously thought. Moreover, there was an increase in savings by households during the last quarter, with financial support from the government to pay for the costly energy bills.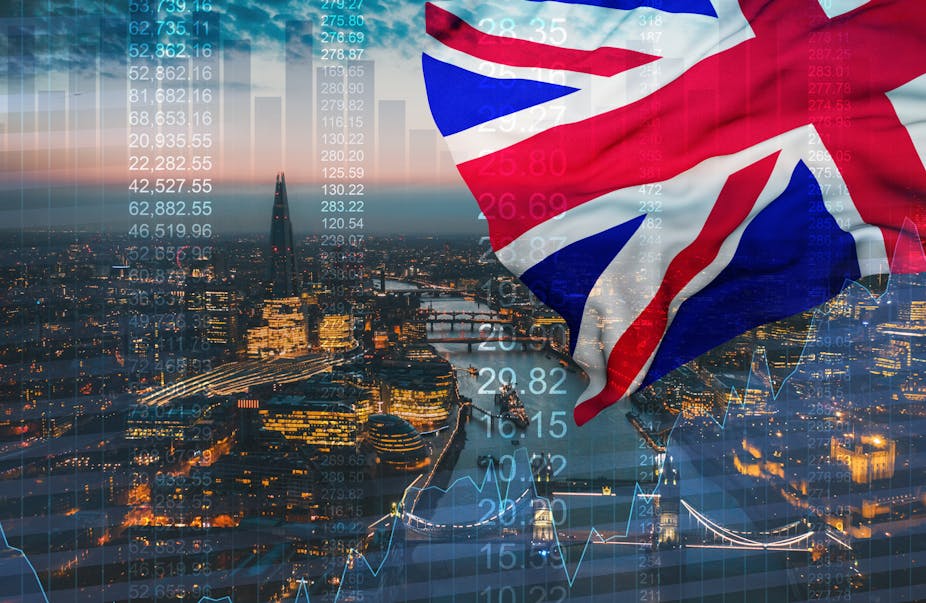 Morgan added that the country's deficit in the balance of payments with the rest of the world reduced due to higher earnings from UK companies in the energy sector, resulting in increased foreign earnings.
The surge in oil and gas prices last year was due to the supply shortage caused by the invasion of Ukraine by Russia, which is a major energy producer.
Despite the slight improvement in economic growth in the last quarter of 2021, the UK economy continues to face significant challenges, including inflation, supply chain disruptions, and a possible resurgence of COVID-19 cases.
Moreover, the pandemic has caused major disruptions in the labor market, with many people losing their jobs or facing reduced hours. This has resulted in reduced consumer spending and lower demand for goods and services, further exacerbating the economic challenges facing the UK.
UK economy boosted in Q4 2022
The UK government has been taking steps to support the economy, including providing financial aid to businesses and workers affected by the pandemic. However, the ongoing uncertainty regarding the future trajectory of the virus and the effectiveness of vaccines in combating it continue to pose challenges to the country's economic recovery.
While the revised data showed a slightly better economic performance in the last quarter of 2021, the UK economy continues to face significant challenges. The UK government's continued efforts to support businesses and individuals affected by the pandemic will be crucial in ensuring a sustained economic recovery in the coming months.
The impact of improved growth results in the UK economy will have many implications on the global economy. As UK is one of the leading economy of the Europe, any disruptions to the global energy supply chain can lead to higher energy prices in the UK, which can in turn increase inflation and reduce economic growth.
The pandemic had disrupted supply chains, reduced consumer spending, and caused significant job losses in many countries. These factors have contributed to an overall slowdown in global economic growth, with many countries struggling to recover from the economic impacts of the pandemic.