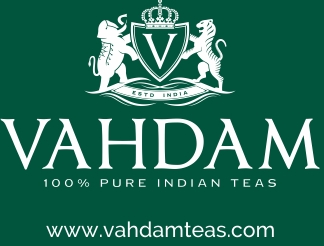 01 October 018, India:
Online premium tea Vahdam Teas has raised $2.5 million in Series B round of funding. The funding round was led by existing investor Fireside Ventures.
The company will use the fresh capital for expanding its presence in US. The company will also use the funds for brand building, customer acquisition in India
"We are excited to take the next steps in the growth journey at Vahdam Teas. Fireside Ventures has been one our earliest supporters and we are glad to have them back with us in this round as well. We have received tremendous customer appreciation for our teas and plan to keep building on the momentum," said Bala Sarda, Founder, Vahdam Teas.
"Vahdam Teas is an innovative brand that brings the best of Indian teas to mainstream global consumers. Fireside invested in the business in the previous round of investment as well and seeing the strong performance of the business, we are delighted to reinvest in the company. We will continue to back Bala's leadership and passion to build a world-class global Indian brand," said Kanwaljit Singh, Managing Partner, Fireside Ventures.
Vahdam Teas is a vertically-integrated, online-only tea brand. It was launched in 2015. It works with about 150-200 teas plantations and small growers across India and Nepal.
The interesting fact is that Vahdam teas do not travel in containers for months before being packaged and sold. All our teas are procured direct from plantations & tea growers within 24-48 hours of production, packaged garden fresh and shipped directly from source in India.
The average delivery time to the USA is 4 working days from dispatch. It takes maximum of 6 working days to deliver in Europe, North America and South Asia.
The major competitors of Vahdam Teas in premium tea segment is Ratan Tata backed Teabox, Udhyan Tea, Cahai Point and Chaayos.
(Image – Goodsearch)