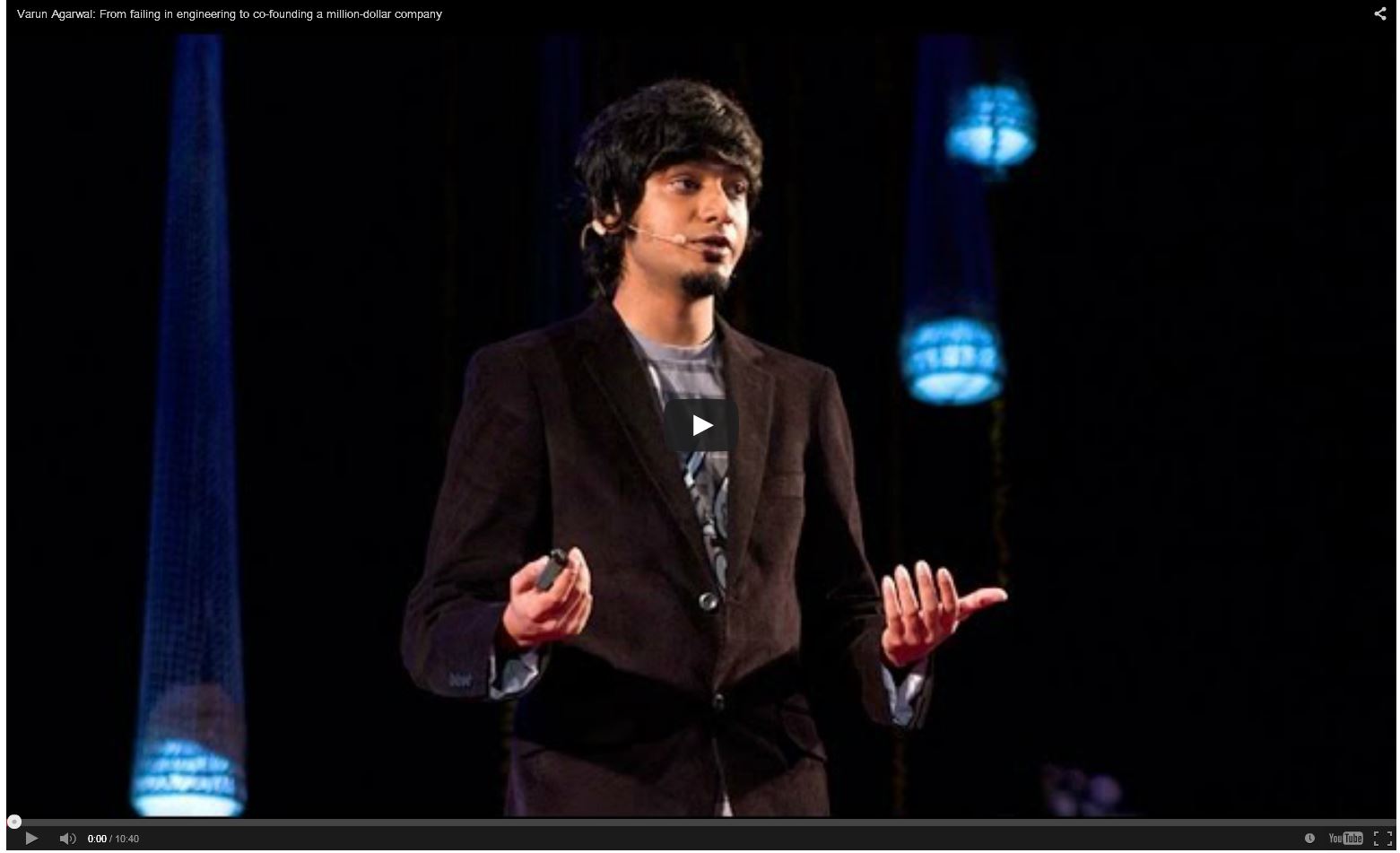 A famous quote by 'Engineering Fact' reads something like: "Nothing makes an engineer more productive, than the 'last minute' ". Interestingly, the name of the company founded by Varun is " 'Last Minute' Films".
Varun Agarwal, an Indian first-generation entrepreneur, film maker and author, was born on December 6, 1987, in Bangalore, India.  He did his schooling from Bishop Cotton Boys' School and studied engineering. Unfortunately he left engineering because of his lack of  interest in the field. But, during his engineering college days, he started film-making and it was then that he founded LMF.
He also co-founded two other companies – Reticular and Alma Mater. He is the sole author of a bestseller book "How I Braved Anu Aunty and Co-Founded A Million Dollar Company".
In this video, Varun talks about importance of 'Think' and 'Don't Think' and how it shaped his life. In his chat at INKtalks, he brilliantly describes his fascinating story of starting India's largest college merchandise company and becoming a bestselling author, while braving a certain 'Anu Aunty'.
Comments
comments